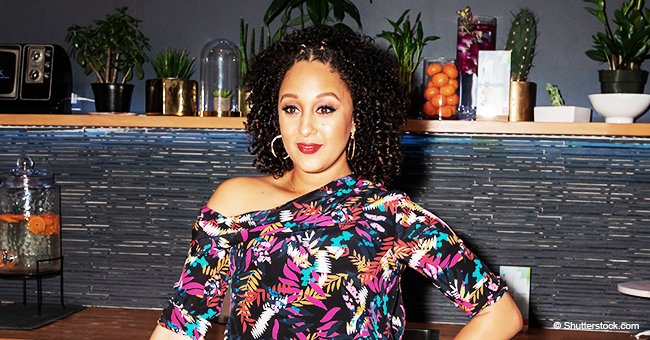 Tamera Mowry Reveals the 'Hardest' Things She's Going through While Recovering from Viral Pneumonia

"The Real" co-host Tamera Mowry, also known for "Sister, Sister," took to Instagram to share another update on her health explaining the hardest aspects of pneumonia.
In the post, the lady appeared wearing a grey sweater while flashing her beautiful smile at the camera with little-to-no makeup on. Even though the photo was beautiful, the aspect that attracted more attention was the caption.
The "Sister, Sister" actress set clear that she had a "lil pep" in her step, that she got the energy back in her voice, and that she "finally took a shower." Later, she confessed that the most difficult things of the illness were not breathing properly and "being quarantined" from her family.
As soon as Tamera shared that image, her followers took to the comment section to send their positive messages.
"Oh my... may the Lord Strengthen you and may you feel lots better," wrote one user.
"Praying for healing and strength and full recovery. I know it's hard being quarantined from your family but you must rest and take it one day at a time," added a second follower.
"That smile! May you continue to receive God's strength and recovery... Take it easy, and I look forward to seeing you on [TV]," pointed out another person.
HER PREVIOUS UPDATE
It is not the first time that Tamera gives an update about her health in recent times. In a short clip the "The Real" co-star uploaded to her Instagram story last week, she admitted to feeling "so much better."
However, her voice was evidently weak, and she coughed, which made evident that the illness was still there and that, even though she was feeling better, she still had a long way to go.
TAMERA'S ILLNESS
Loni Love, another "The Real" co-host and close friend to Tamera, took her time to share some details about "Tam Tam's" illness. Loni said that her friend was "going through it" but was doing okay.
"Let me go back. First, she got bronchitis," shared Loni, who then pointed out that Tamera didn't listen to her advice of taking time off to rest. The comedienne added:
"Then it turned into the flu, which ended up turning into viral pneumonia. Now, when you have viral pneumonia, it has to heal on its own with breathing treatments – which she is getting – rest, and hydration."
Finally, the host set clear that Tamera wanted to thank everybody for all the love and support she has got and that she hoped to be back in the show "very very soon."
Please fill in your e-mail so we can share with you our top stories!