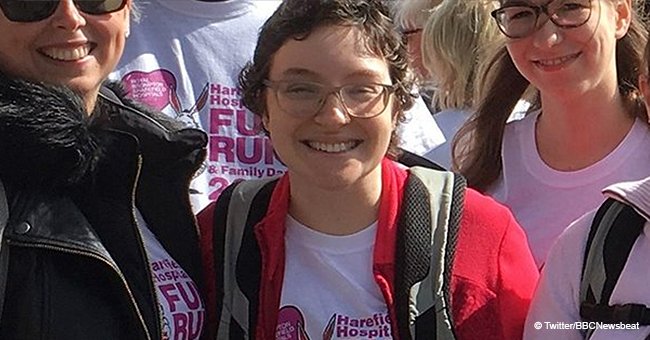 Student Who Carried Her 15 Pound Heart to Class in a Backpack Has Passed Away
24-year-old Rebecca Henderson, who survived on an artificial heart for over a year, has died from transplant complications.
Rebecca was diagnosed with heart cancer in 2017 after collapsing and suffering from sepsis. They removed her natural heart, and she became one of two recipients of a total artificial heart (TAH) in the UK.
She chose to pursue living a normal life despite her challenges and continued her studies at St. Anne's College in Oxford. This involved carrying a fifteen-pound backpack around with her containing the artificial heart machine which had tubes connected to her body, pumping her blood. Also, she was required to charge the unit often because the battery was only good for two and a half hours use at a time.
After being cancer-free for a year, Rebecca qualified for a heart transplant operation. However, after receiving her new heart in February, she experienced several complications and passed away.
Her family who was with her until the end shared their feelings of loss on Twitter in response to the tribute made to Rebecca by St. Anne's College.
Selwa Hussain is the other TAH beneficiary. She is a 39-year-old mother-of-two who suffered heart failure in July. She underwent a six-hour operation but was since she was not fit enough for a new heart, it was decided she be given the TAH, instead.
She experienced severe water retention, chest pains, and breathing problems six months after she gave birth to her daughter.
Cardiomyopathy, her condition, was most likely caused by her last pregnancy. Hussain is thankful to the Harefield Hospital for her second chance at life. She says,
"Harefield have been absolutely magnificent. They came up with a solution that allowed me to stay alive to see the New Year in with my family. For that, I am eternally grateful."
Please fill in your e-mail so we can share with you our top stories!