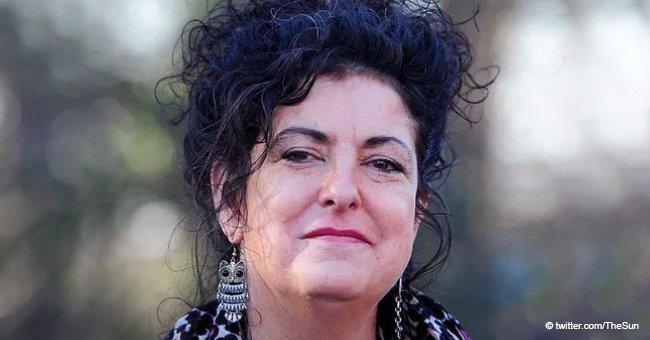 Domestic Violence Survivor Shares How Husband Who Threatened to Kill Her Son Was Spared Jail

Helen Hayes made headlines when she came forward to share heartbreaking details about her experience of domestic violence. The reports come soon after the perpetrator was granted bail even after pleading guilty.
Hayes first met Andrew Lever when they were both in their teenage years. The pair got back together in 2004 at a time when Hayes was still mourning the loss of her husband whom she had only recently married. According to the 49-year-old, they seemed to have a lot in common at the time as Lever had just lost his wife too.
In 2009, she and Lever legalized their union. Their family included two sons, both products of their previous relationships and things went on well with the couple living large. However, it all turned awry about a year later when Lever started getting violent.
Hayes told of how she would never have imagined that she'd be a victim of domestic violence! According to her, being a "middle-class" woman working as a director at a high-value firm was enough reason never to fall prey to men of that caliber.
Unfortunately, her jeweler hubby made his first violent blow just a year into their marriage. The 50-year-old allegedly attacked her while they were on holiday to Anglesey.
The incident made the first encounter, and it was a rather brutal one too as she described his actions. He spat in her face and even headbutted her, leaving her eyes wounded and forehead bearing a lump which she said appeared "like a giant horn."
Unbelievably, the fight started over an argument about socks! What is even more heartbreaking is that the attack happened just a few meters away from their sleeping kids. She said their marriage got sour from then on, with Lever getting constant mood swings which seemed to "govern and control the entire house."
These eventually culminated in a series of violent assaults that happened afterward. One of such terrible occurrences even had Lever shamelessly throwing a TV at Hayes' autistic son, then 17, after accusing him of being on cannabis!
Hayes' eight-year experiences of being verbally and physically abused have shaped her once crude views about the subject. She has now become an activist with the hopes of helping victimized women like her fight against such men like Lever.
On February 15, Lever, who was found guilty of assaults and criminal damage, was granted a chance of bail and this has fuelled Hayes even more. She is now on the move to make women aware of domestic abuse.
She said:
"Silence Kills. It does not matter how many times it has happened. Just get out. Otherwise, you will be leaving in a wooden box."
If you do know a victim of domestic violence, this article provides detailed information you should know so you can offer the best help possible. You should know that it is necessary to be very cautious in cases of domestic violence because intervening might be dangerous to both of you.
Please fill in your e-mail so we can share with you our top stories!