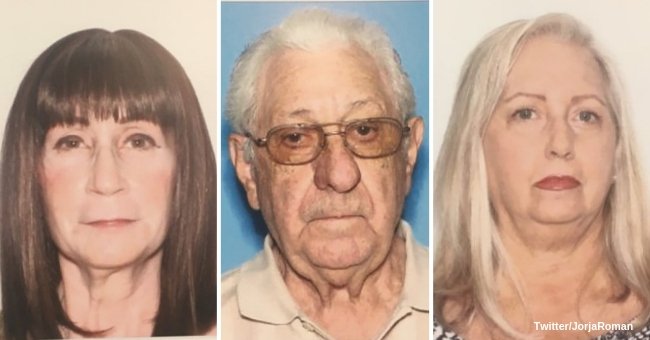 Two Sisters Arrested for Murder of 85-Year-Old Father

Two sisters from Florida were arrested after reportedly confessing to killing their father, Anthony Tomaselli, four years ago.
Mary-Beth Tomaselli, 63, and year 62-year-old sister Linda Roberts were arrested earlier today, according to Pinellas County Sheriff Bob Gualtieri.
Their father, Anthony Tomaselli, was 85 years old when he passed away in 2015, and his daughters claimed that he died of natural causes.
However, they confessed to "euthanizing" their father after he had fallen ill but refused to "go to an assisted living facility." The sheriff added:
"They knew he would die sometime in the next couple of months, so they decided to euthanize him."
The mixed "an excessive amount" of sleeping pills with alcohol, hoping the drink would kill him. When it didn't, Linda tried to suffocate him.
Linda failed to suffocate him with a pillow, an instead stuff a rag down his throat. Mary-Beth then "pinched his nose close" until he stopped breathing, the sheriff told Fox News.
In addition to killing their father, they also gave Mary-Beth's daughter sleeping pills, so that she would sleep through the ordeal and not witness her grandfather's death.
After killing the 85-year-old Anthony, the women sold his home and split the profits with their brother. Authorities confirmed that he had no part in the murder.
Both Mary-Beth and Linda are currently being held without bond and will be charged with murder in the first degree.
Please fill in your e-mail so we can share with you our top stories!