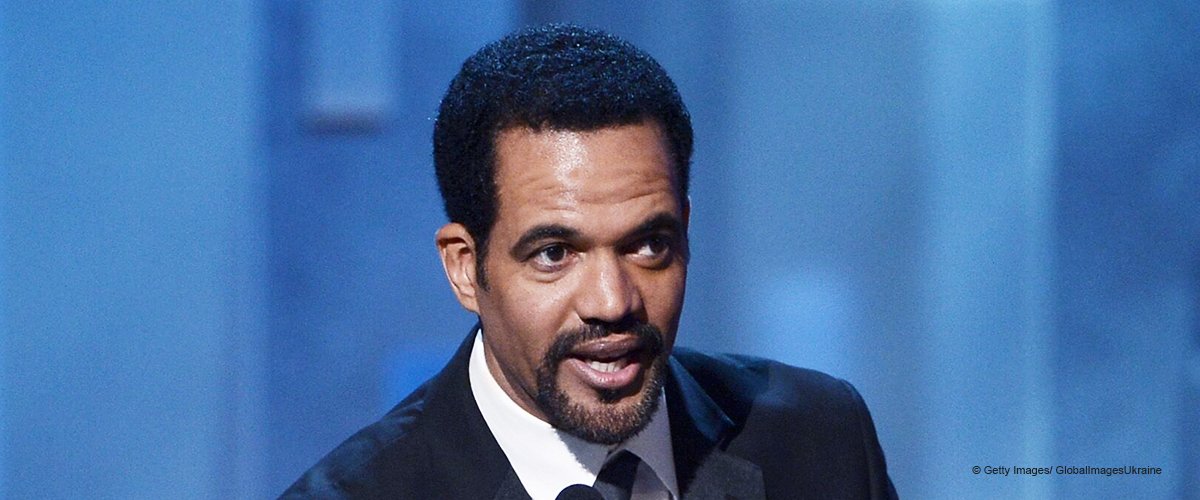 Kristoff St. John Laid to Rest Next to Late Son after His Father's Heartbreaking Eulogy
On Monday, "The Young & the Restless" Kristoff St. John was laid to rest with a funeral service in Westlake, California. The actor was found dead on February 3 in his home.
His father gave a heartbreaking eulogy for his son sharing how devastated he was that he had to bury him.
At the Calvary Community Church, Kristoff St. John's father, Christopher began his touching eulogy by saying:
"My baby boy Kristoff, I never planned to be standing here on this day. Honestly, I always thought that Kristoff would be standing here to talk about me."
Speaking about his son, Christopher explained:
"When Kristoff was born I held him in my arms, just like this, and he was the most remarkable little baby I'd ever seen. He taught me how to be a better boy, because he knew things about me that I didn't even realize."
The actor's father continued:
"Well, we started growing up together, me and Kristoff, and we had the greatest time. He taught me how to laugh and play. We did everything together."
Christopher wrapped up his eulogy by tearfully adding: "Kristoff, I love you, man, with all my heart and soul, my baby boy." The distraught father hugged his nephew and granddaughter and thanked the audience before they all walked off stage together.
The actor's service was attended by many family members including his daughter, Lola, and cousin. His fiancée, Kseniya Mikhaleva, was unable to attend due to visa problems.
Kristoff's Shiba Inu dog, Brando, also attended the service after being taken in by his ex-wife Mia St John after his death. Kenny Lattimore was invited to sing during the event.
A number of his co-stars on "The Young & the Restless" attended the funeral, including Melody Thomas Scott, Hunter King, and Jason Thompson. The service included a touching slideshow video showing Kristoff's colorful and happy life.
On display were images of him jumping on the beach, videos of him howling in the car with his dogs, and pictures of the gap-toothed smile from his child-star days. One selfie video showed him singing and dancing in the car while trying to coax his daughter and dog to join him.
In the end, those in attendance stood, cheered, and clapped. Afterward, his daughters led the family out with the song "Somewhere over the Rainbow" playing in the background.
Kristoff, 52, was buried beside his son Julian, 24, who died by suicide after battling with mental illness. The actor is survived by his fiancée, father, and his daughter's Paris and Lola.
Paris and Julian's mother and his ex-wife Mia, and Lola's mother ex-wife Allana Nadal also attended the service. Kristoff was found dead at his home by a friend. He was famously known for starring on the soap opera for nearly three decades.
On the same day, he was laid to rest the actor's fiancée revealed in a lengthy Instagram post that she failed to attend his funeral because her emergency visa to the US had been denied. She is currently living in Moscow, Russia.
She explained:
"Right now, I want to be with him, his family, and his friends. I am getting thousands of support texts on my Facebook and Instagram and people are asking why I am not with him and how they can help."
Mikhaleva added:
"Several weeks ago I applied for an "emergency" visa for the funeral to say goodbye my fiancé and beloved. Answer was 'No. My heart is broken. I am going through this with a huge pain in my heart,and [sic] realize that I don't have opportunity [sic] to say goodbye to him and put flowers on his grave. It is not right, not fair."
The pair had gotten engaged last August.
The National Suicide Prevention Lifeline is 1-800-273-8255. Other international suicide helplines can be found at befrienders.org.
Please fill in your e-mail so we can share with you our top stories!