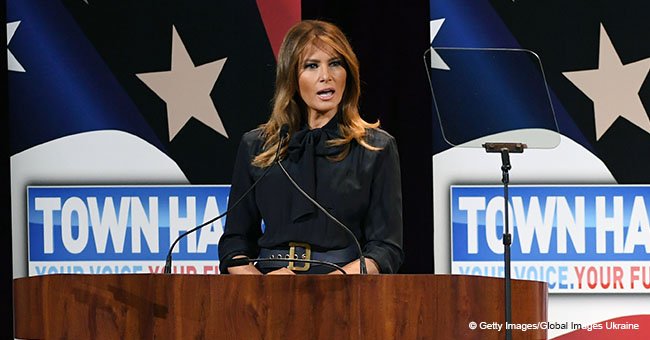 First Lady Melania Trump Attacks Media Coverage of 'Idle Gossip' While Finishing Her 'Be Best' Tour
Melania Trump held little back as she denounced the media and urged them to focus more on the children.
The First Lady of the United States rounded off her three-state tour for her "Be Best" campaign in Las Vegas on Tuesday.
There, she spoke about the physical and emotional well-being of children. She also discussed the current opioid crisis sweeping the nation and affecting our youth.
The 48-year-old drew attention to the media, who she feels is not doing enough when it comes to spreading awareness of the issue. She posed a challenge to them.
She said:
"I challenge the press to devote as much time to the lives lost and the potential lives that could be saved by dedicating the same amount of coverage that you do to idle gossip or trivial stories."
Melania, who shared the stage with former Fox News commentator Eric Bolling, was adamant. The topic hit close to home for Bolling whose son overdosed on drugs and passed away.
The first lady continued:
"I wish the media would talk about more and educate more children, also adults, parents, about the opioid crisis that we have in the United States, They do it already, but I think not enough."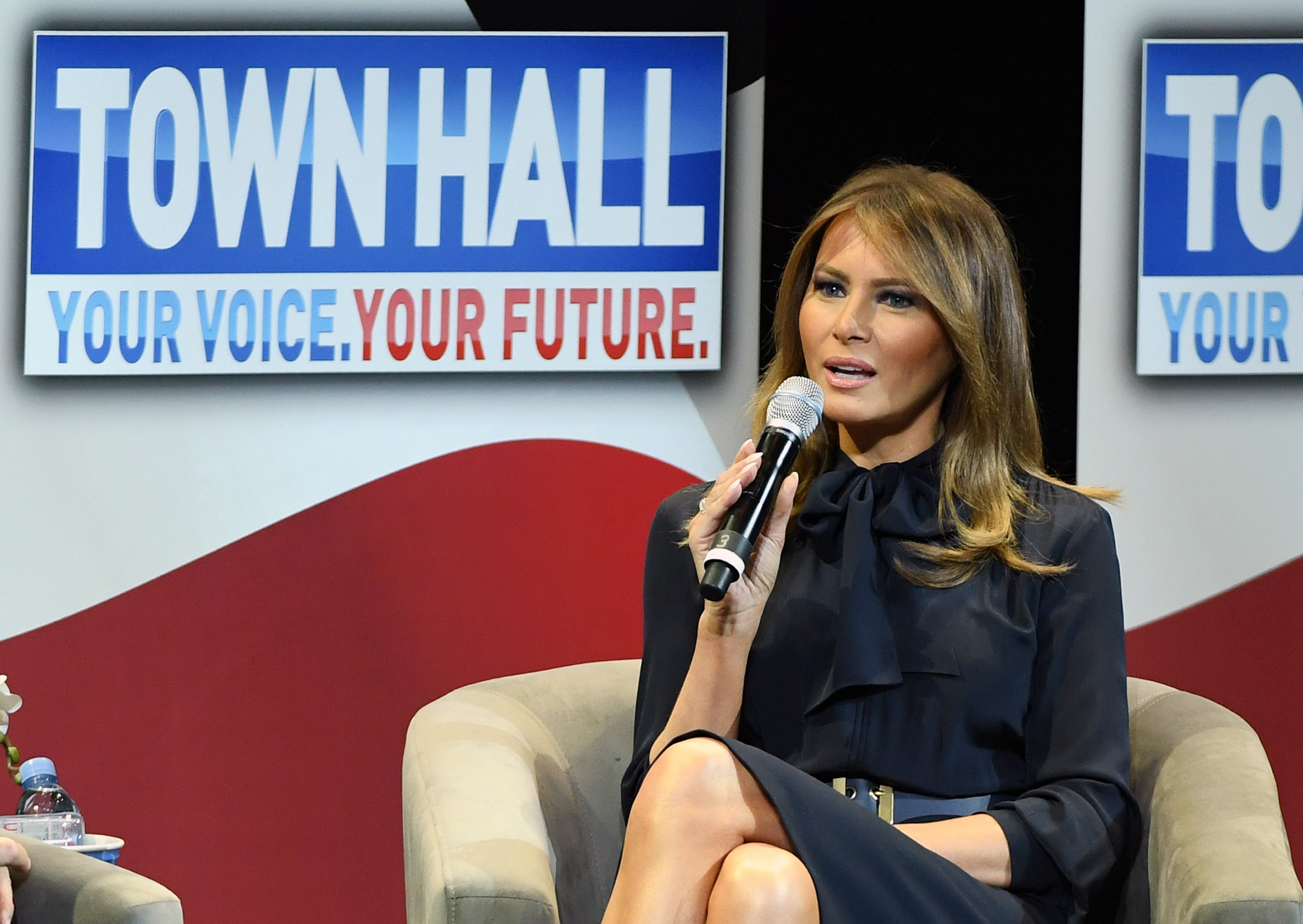 Melania Trump at a town hall in Las Vegas for her Be Best tour on February 5, 2019 | Photo: Getty Images
Amid her rant, Melania also gave a glimpse of how she and husband Donald Trump try to prevent their 12-year-old son Barron from ever getting involved with drugs.
She told Bolling:
"I teach him, I try to explain how drugs are dangerous and how they will mess up your head, mess up your body and nothing positive comes of it."
Melania said she believes parents should start talking to their kids at about eight years old. She added that "children are so smart and the life is so fast and they have access to everything."
Back in October 2018, Melania revealed that she tries to keep Barron out of the spotlight. In order not to draw attention to him, she sometimes even skips out on sports practices and games.
Like any other mother, the first lady is trying to balance her son's sense of individuality versus her desire to protect him.
She explained:
"I don't go much. He likes to be one of the boys when they play. … It's his life too, and I respect that."
In the same interview, Melania also mentioned the issue of bullying, the enduring platform she's taken on since becoming the first lady. She said, "I could say that I'm the most bullied person in the world."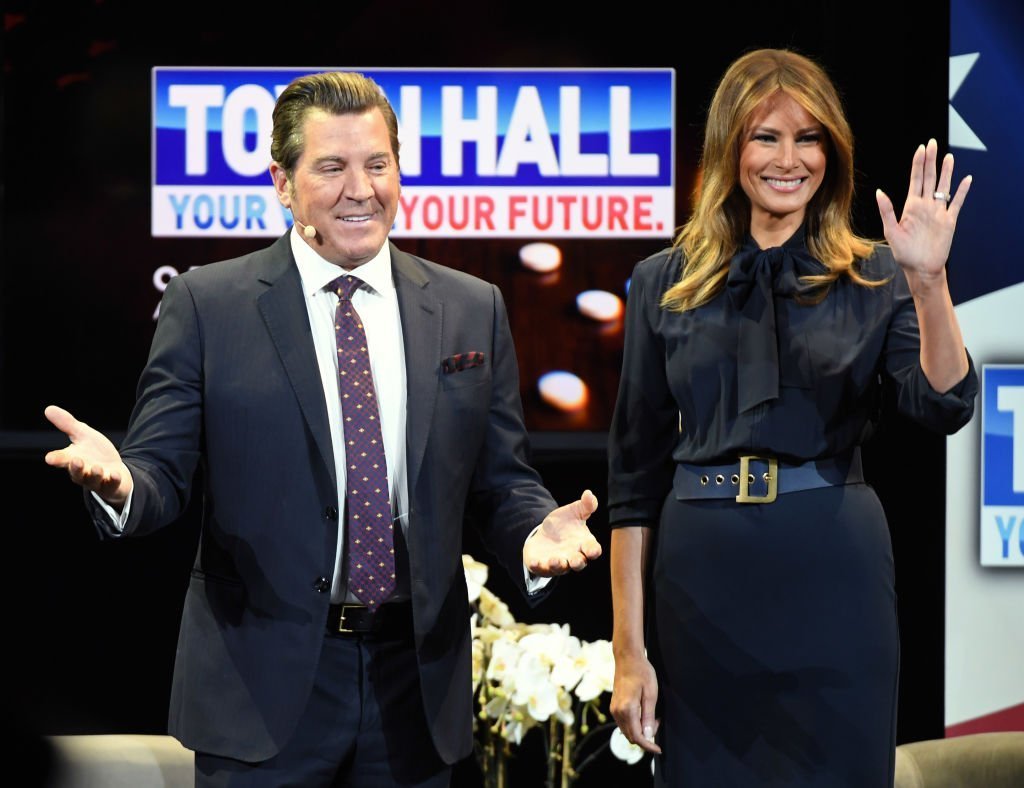 Melania Trump at a town hall in Las Vegas for her Be Best tour on February 5, 2019 | Photo: Getty Images
While in Las Vegas, Melania looked stunning in a navy blue dress that came to her knees. The form-fitting ensemble showed off her amazing figure with a navy belt around her waist.
The top of her dress was tied in a bow at her neck. She paired the outfit with a pair of matching Christian Louboutin pumps and wore her brown hair out.
As she rightly said, the first lady does often receive criticism for many things, but online most people seemed to love her look for the day.
Please fill in your e-mail so we can share with you our top stories!