Goldie Hawn, 73, Defies Age in Glamorous Jumpsuit and Smiles with Partner of 35 Years Kurt Russell
Beautiful and ageless Goldie Hawn has been with one person half of her life. The actress and her partner, Kurt Russel stepped out in style at a charity event in California.
Goldie Hawn is a style icon, one who is mostly known for her laid-back and sophisticated fashion at events. The iconic actress stayed true to the high standards as she stepped out for a charity event last week in California.
The 73-year-old was in the company of her longtime partner, Kurt Russell. Startat60 posted a photo of the duo on Instagram. They referred to them as a power couple.
Dressed in a sheer black jumpsuit, simple silver earrings, and a necklace, the blondie graciously walked the red carpet of the Women's Cancer Research Fund. Her date, Russell looked dapper in a black suit matched with a grey dress shirt.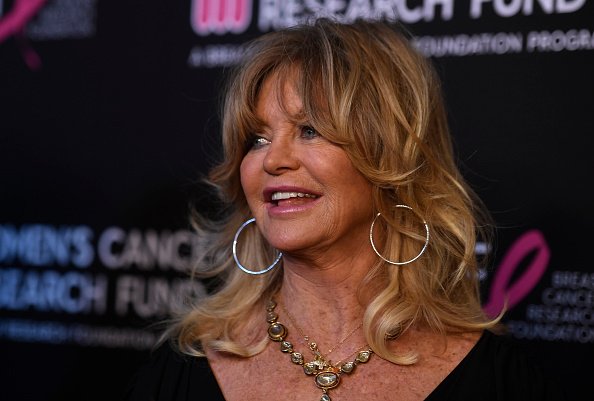 The Oscar-winning actress was not the only celeb at the Beverly Wilshire Four Seasons Hotel, where the event took place. She was joined by her daughter, Kate Hudson, Rita Wilson, Demi Moore, and Sharon Stone.
The ceremony was aimed at educating women on early breast cancer detection and treatment, and to pay tributes to breast cancer survivors, of which Rita Wilson is one.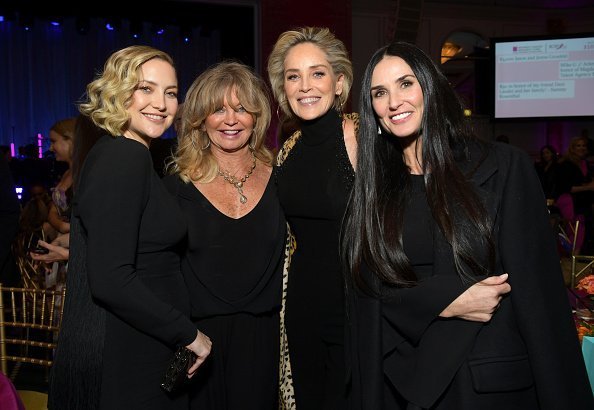 Hawn's daughter, Kate, was joined by her boyfriend, Danny Fujikawa. They both looked lovely. Kate wore a skin-tight black dress, with her hair in blonde ringlets while Danny was clad in a black suit with a puffy bow tie.
This mother and daughter do have a great bond with each other. In a recent podcast with the celebrity divorce attorney, Laura Wesker, the 39-year-old actress, shared a friendly phone conversation she had with Hawn. The talk ended with a cute reference to Kurt.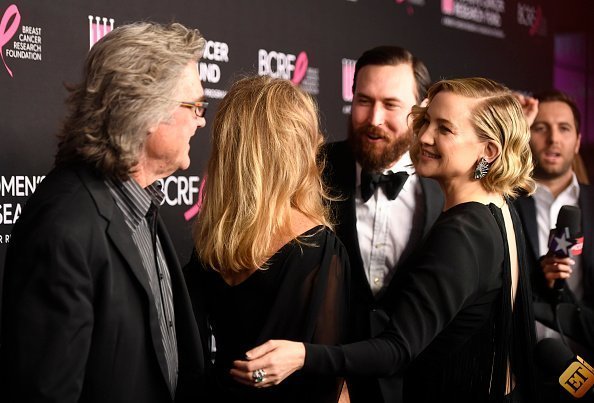 Hawn and Russell, have been together for over three decades. They met for the first time on the set of the "Disney" movie "The One and Only, Genuine, Original Family Band."
The "Snatched" star was 21 at the time, while Russell was 16, and although she thought he was adorable, he was too young for her. Their path crossed again in 1983, on the set of "Swing Shift."
In a 2017 interview with Conan O'Brien, the 67-year-old actor revealed that he won her over with the line, 
"Man, you've got a great figure."
The couple later went on their first date that same year and have been together ever since.
In 1990, Kurt and Goldie revealed that they had no intention of getting married since they are already devoted to each other, which is what their belief of marriage is. When asked what their secret to being together for so long was in an interview with "Women's Day" in 2016, Hawn said,
"I think the secret is to know when to depend on somebody and when not to."