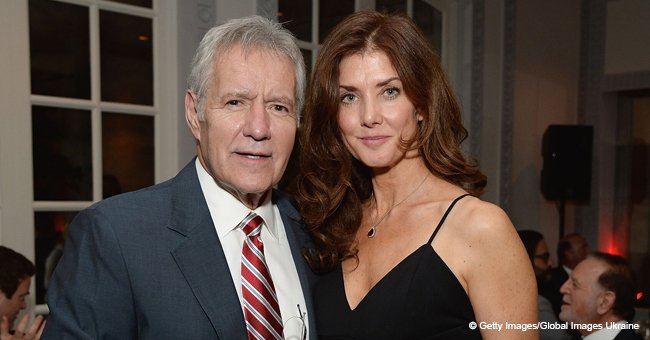 Alex Trebek Is Battling Stage 4 Cancer, Once Said He Wishes He'd Met His Wife of 29 Years Earlier

Jeopardy! host, Alex Trebek recently received a devastating cancer diagnosis but is determined to stay positive and is grateful for his wife, which he wished he had met sooner.
Before his cancer diagnosis, Alex spoke with PEOPLE in January 2019 and mused about his wife while feeling "pretty satisfied" with his life.
The 78-year-old game show host is his wife, Jean Currivan's senior by 26 years and said:
"But my wife Jean and I have been together almost 29 years, and I was thinking about President Bush when he died, and all the comments about his life about what a nice guy he is, and how he and his wife had been together 73 years. I thought, oh my gosh … if I'd just met Jean in my 20s, we could have had a longer life together."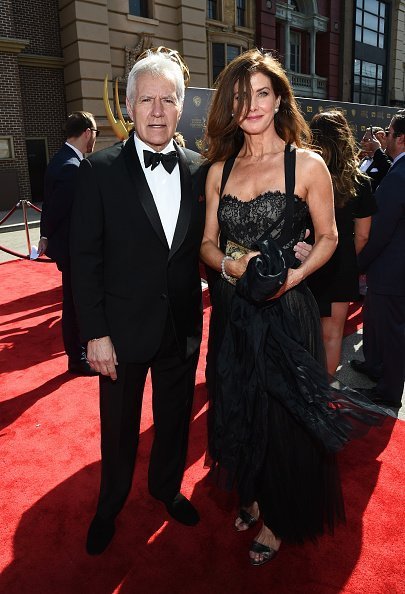 Alex Trebek and Jean Currivan Trebek attend The 42nd Annual Daytime Emmy Awards at Warner Bros. Studios on April 26, 2015, in Burbank, California.| Photo: Getty Images
Remembering the age gap he jokingly added:
"I guess if I'd met her when I was in my 20s she wouldn't have been born yet. But hey, 29 years is pretty good!"
At the beginning of their relationship, their age gap was constantly on Jean's mind, "but there was something that just kept drawing" her to Alex. The couple then got married in Los Angeles in 1990 and share two beautiful children they are immensely proud of.
Their 29-year-old son, Matthew lives in Manhattan and is a restaurateur who owns the popular Mexican restaurant, Oso in North Harlem. Emily, now 27 years old works in real estate in Los Angeles.
"They're both very compassionate, sensitive people. They're really the best of Alex and I. You can talk to them. They're our good friends," Jean said before Alex added, "They're really sharp, and have done their due diligence in their respective endeavors."
But the Jeopardy! host for the past 35 years and his wife face a difficult time ahead. On Wednesday Alex posted a video online and shared his cancer diagnosis with his fans:
"Now, just like 50,000 other people in the United States each year, this week I was diagnosed with stage 4 pancreatic cancer."
Alex's last serious health scare happened two years ago when he got diagnosed with a subdural hematoma that required immediate brain surgery, but he is determined to stay positive while he battles the disease.
The producers of the game show Jeopardy!, Sony Pictures, have faith that Alex is strong and up for the challenge and said:
"If anyone can beat this it's Alex. He has our full support as he tackles this challenge head-on."
Disney's Bob Iger also posted words of encouragement on Twitter:
With words of support Mr. T. also took to Twitter while even thinking of others going through the same battle and posted:
Amid his cancer battle, Alex says he will continue to work on Jeopardy! as he already revealed last year on when he plans to leave the show.
Please fill in your e-mail so we can share with you our top stories!