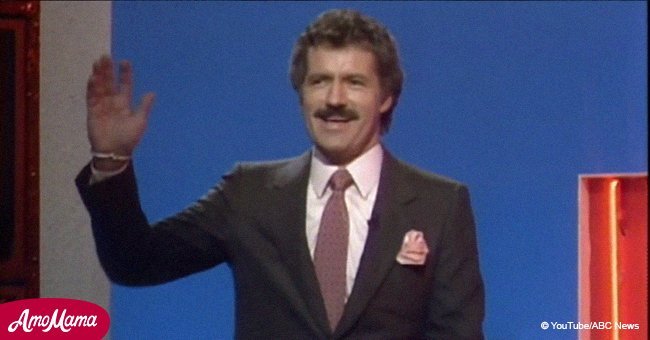 Alex Trebek opens up about when he may leave 'Jeopardy!'

The 78-year-old television personality and game show host Alex Trebek is most well known for his 34-year-stint on Double Jeopardy. He is preparing for retirement.
In an interview with Objectified, Trebek said that he could definitely imagine a life without Double Jeopardy, and already has a replacement in mind for when his contract expires in 2020.
In a segment of the interview shared on Fox News Channel, Trebek said he wanted the 28-year-old Alex Faust to replace him on the show. Faust is the LA Kings hockey announcer.
Faust filled Bob Miller's shoes when the veteran announcer retired after 44 seasons broadcasting for the LA Kings. Read more on our Twitter, @amomama_usa.
"I mentioned to my producer before that the fellow who does play-by-play for the Los Angeles Kings, they should consider him."
Alex Trebek, YouTube/JimmyKelly2018, July 29, 2018.
Plus, they share a first name! If the idea of Faust on Double Jeopardy doesn't pan out, Trebek has another person in mind: Laura Coates, CNN's political analyst.
Coates said on Twitter that she is "incredibly honored & humbled" that Trebek knows how she is and that he believes her to a great host.
She added that Double Jeopardy is her a favorite of hers and said she grew up watching the game show with her parents. The tradition lives on in her household today.
Trebek began hosting the show in 1984 and even though his retirement plan is not set in stone yet, he said that there is a "50/50 and a little less" chance of renewing his contract.
His career as a game show host started more than five decades ago when he landed a hosting job with Music Hop and Reach For The Top in the early sixties.
Trebek was married twice. He tied the knot with Elaine Callei in 1974, but the couple divorced seven years later. In 1990, he exchanged vows with Jean Currivan and they share two children, Matthew and Emily.
In his spare time, he likes to breed and train thoroughbred racehorses and owns a 700-acre ranch in California known as Creston Farms.
Please fill in your e-mail so we can share with you our top stories!