'Riverdale' Pays Tribute to Luke Perry with Special in Memoriam Card in Latest Episode
Luke Perry's death has shocked the entertainment industry and recently, during the latest episode of "Riverdale," the show paid tribute to the beloved actor.
Perry passed away on Monday, March 4, 2019, after suffering a stroke at his Sherman Oaks home and being transported to a Burbank, California, hospital.
Roberto Aguirre-Sacasa, the creator of "Riverdale," recently announced that all episodes from now on would be dedicated to Perry, who was a loved member of the cast.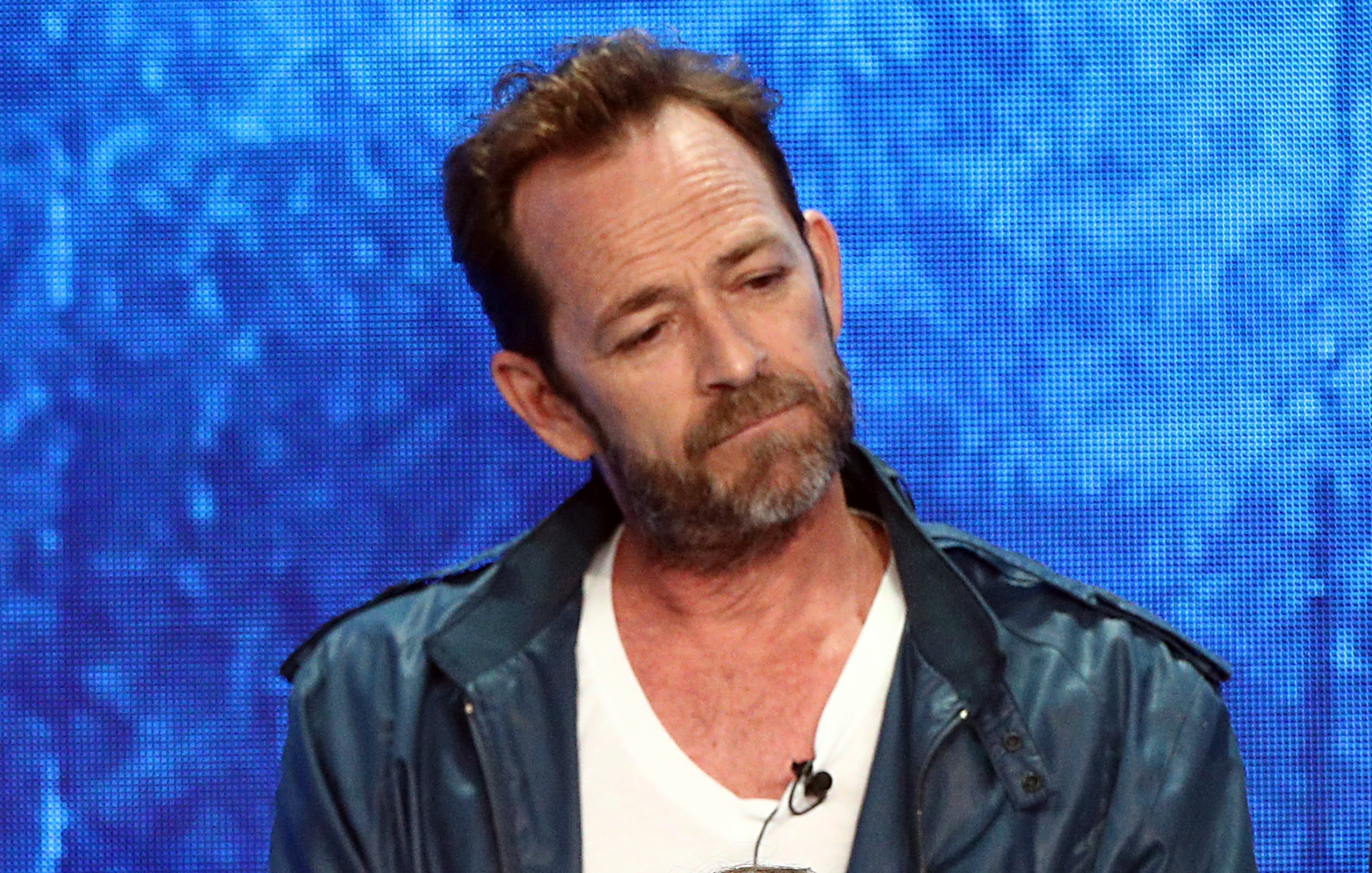 REMINISCING ABOUT THE OLD DAYS
The director took to his official Twitter account to share a photo of the cast in the early days, where Perry can be seen posing right in the middle while smiling for the camera.
In the same tweet, issued on Wednesday, March 6, Aguirre-Sacasa revealed that Perry would be featured in the most recent episode of "Riverdale" and that his character, Fred Andrews, would be doing what he does best - "helping Archie."
Going through pictures on my way to set. From the early days. With Luke in the middle. Our heart, always. Tonight's episode of #Riverdale finds Fred doing what he does best--helping Archie. It is dedicated to Luke, as all episodes will be for the rest of our run. 💔❤️🏆 pic.twitter.com/Nx8iCFBoMe

— RobertoAguirreSacasa (@WriterRAS) March 6, 2019
A SWEET TRIBUTE TO THE LATE ACTOR
At the end of the episode, an in memoriam card was displayed on the screen, showing Perry's name, as well as his date of birth and death.
The production of "Riverdale" came to a halt following the 52-year-old's passing but filming was resumed on Wednesday and it has been reported that the cast and crew were offered counseling services.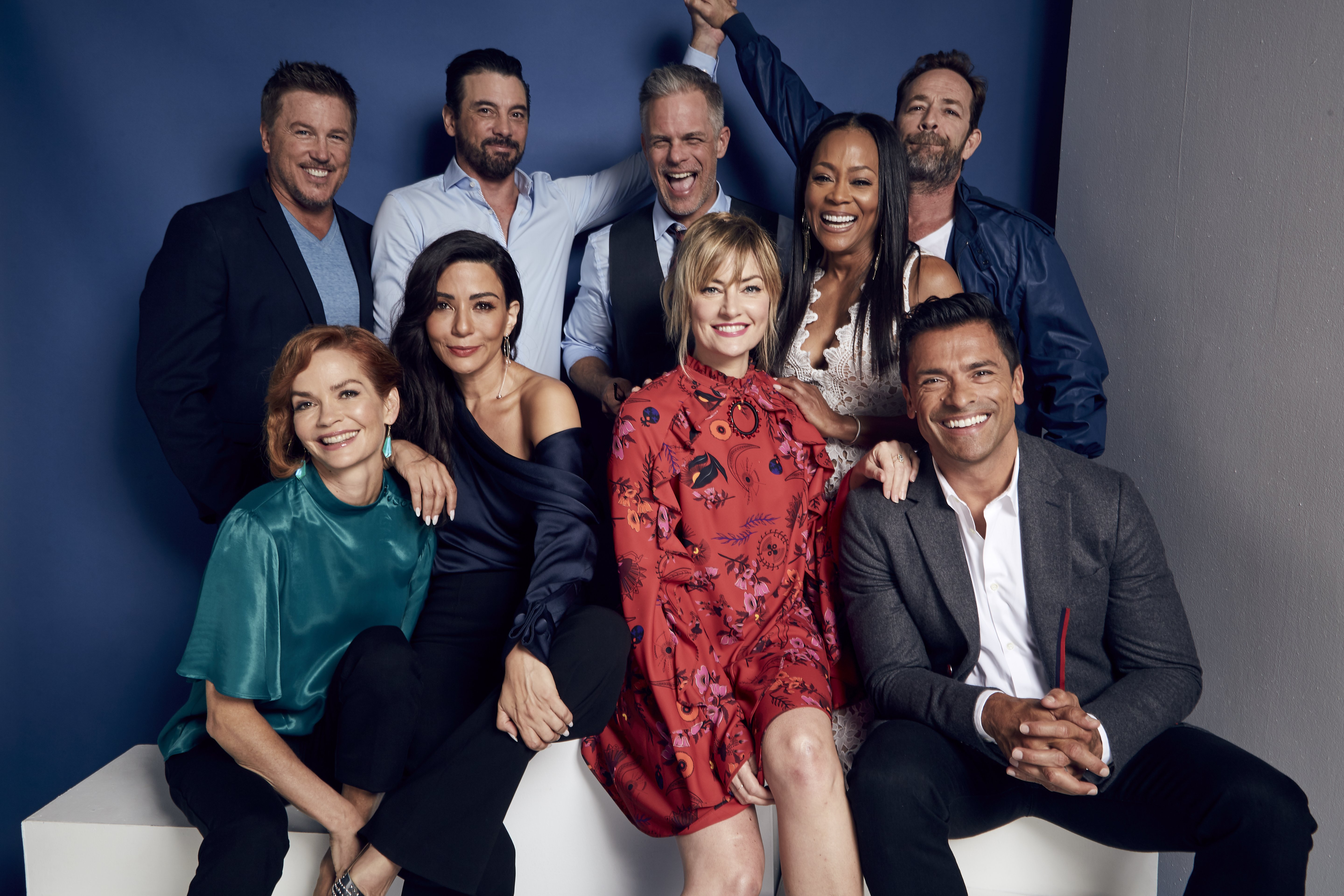 "A beloved member of the Riverdale, Warner Bros. and CW family, Luke was everything you would hope he would be: an incredibly caring, consummate professional with a giant heart, and a true friend to all."
Roberto Aguirre-Sacasa, Huffington Post, March 6, 2019
Dearest Luke,
I will forever bask in the loving memories we've shared over the last thirty years. May your journey forward be enriched by the magnificent souls who have passed before you, just like you have done here, for those you leave behind.

— Ian Ziering (@IanZiering) March 4, 2019
REMEMBERING PERRY
Following Perry's passing, several friends and colleagues urged to social media to honor his memory, but Tori Spelling, who starred alongside the late actor in "Beverly Hills 90210," was one of the most stunned by his death.
According to the 45-year-old, she was in "utter shock and heartbroken" upon learning the sad news, and revealed that Perry was like a brother and a protector to her, a true member of the family.