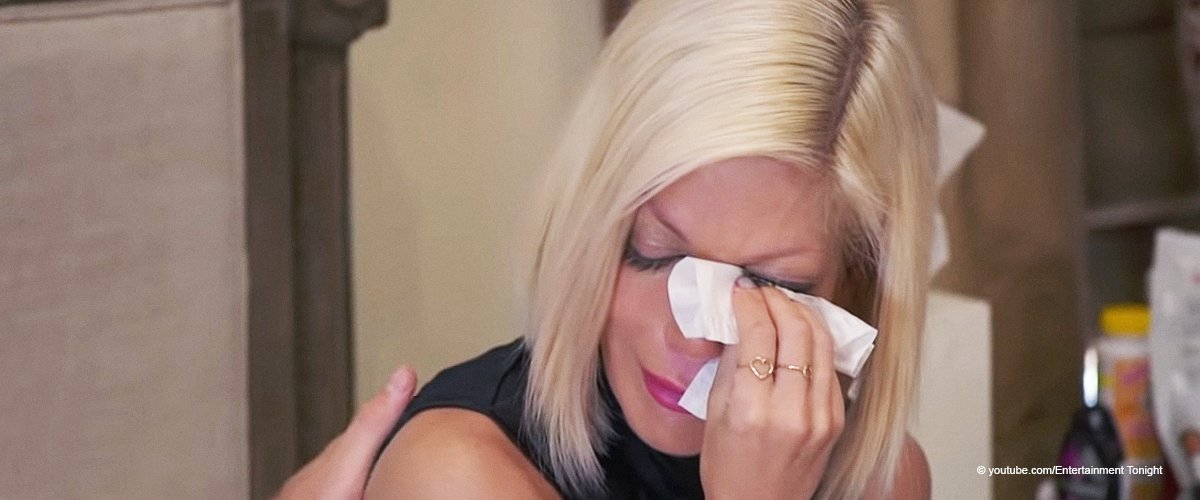 Tori Spelling in 'Utter Shock' as She Mourns Late 'Brother' Luke Perry in Touching Statement
"Beverly Hills, 90210" star Luke Perry passed away on Monday after suffering a massive stroke at his California home. Now his former co-star, Tori Spelling, has opened up about losing him.
In an interview, she mourned the actor calling him her "brother" and "family."
Speaking about losing Luke Perry, 52, who played Dylan McKay on the teen show, Tori Spelling, 45, said:
"I'm in utter shock and heartbroken. I'm saddened for his kids whom he adored beyond words. He was so proud of Jack and Sophie."
Jack, 21, and Sophie, 18, are Perry's children with ex-wife Rachel "Minnie" Sharp. Speaking further about her former co-star Spelling said, "Luke was one of the kindest and most humble human beings I've ever known."
She concluded:
"I'm grateful for the years of friendship we had. He truly was family to me, a protector and a brother. I'm so sorry for the loss that everyone is experiencing."
From 1990 to 2000, Spelling appeared alongside Perry on "Beverly Hills, 90210." Other "90210" co-stars also expressed their condolences about losing the actor.
Alongside an old photo Ian Ziering tweeted:
"Dearest Luke, I will forever bask in the loving memories we've shared over the last thirty years. May your journey forward be enriched by the magnificent souls who have passed before you, just like you have done here, for those you leave behind."
Jennie Garth said:
"My heart is broken. He meant so much to so many. Such a very special person. I share my deep sadness with his family and all who loved him. Such a terrible loss."
Gabrielle Carteris stated:
"I am absolutely heartbroken. Luke was a tremendous force in the lives of so many. He was a very sensitive soul who was kind, generous and he fought for the underdog. He was a strong voice and an advocate who will be so missed by all who knew him. He has left his mark – never to be forgotten. My heart goes out to his family, friends and fans around the globe."
Perry died after suffering a stroke on Wednesday. He remained "under observation" for five days but died after failing to regain consciousness.
Sarah Michelle Gellar honored Perry by posting a heartfelt message about him on her Instagram:
"My entire high school experience was shaped by Brenda and Dylan. Now I have to hold my dear friend @theshando hand, while she mourns the loss of #lukeperry This is not how it's supposed to happen. I hope his family knows many lives he touched. 'I chose. I chose you. I want you. I've always wanted you' – my favorite quote."
Among the many shows and films Perry featured on, he also starred in "Buffy the Vampire Slayer" in 1992. His most recent show was in "Riverdale" as Fred Andrews.
The actor also had a role in Quentin Tarantino's upcoming Charles Manson movie, "Once Upon a Time in Hollywood."
Please fill in your e-mail so we can share with you our top stories!