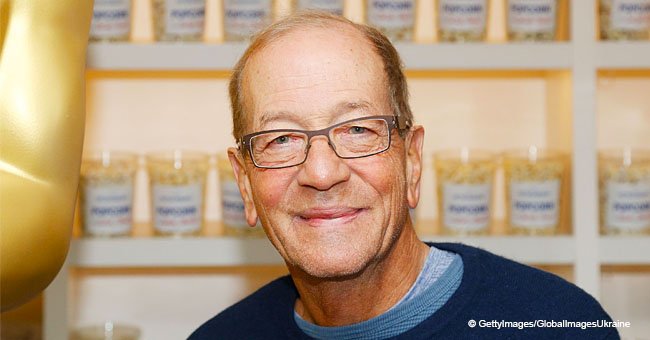 Humphrey Bogart and Lauren Bacall's Son Remembers His Famous Parents in New Interview

The son of famous actor Humphrey Bogart and his wife Lauren Bacall goes down the memory lane to share with the world some interesting things about his parents. He also recalls some blissful moments in their company.
The passing away of loved ones always leaves a hole in our hearts which remains despite the efforts of others or by reflecting on the memories shared. Stephen Bogart is the son of veteran actor, Humphrey Bogart, who passed away in 1957 after almost a year of battling cancer.
He reveals how things happened following his father's death.
"When my father died there were 3,000 people I didn't know at the funeral. I figured there was something different. And there certainly was."
Stephen is now 70 years old and has lived over six decades since his father's demise when he was only 8. He also admitted that some of the memories shared with his father have faded with time.
One of the many things that have motivated Stephen to make a mark is his determination to keep his father's legacy alive. He currently manages the "Humphrey Bogart Estate" in partnership with others who have similar goals.
The estate is committed to the celebration of Humphrey's achievements in Hollywood through the yearly "Bogart Film Festival" which holds in collaboration with other Hollywood giants such as "Warner Brothers" and "Everi Games."
The same estate also produces the "Bogart Spirits" which comes with a photo of Humphrey on each bottle. It aims to revamp love "for a good cocktail" as Humphrey had. "My dad liked a wide variety of spirits, but he preferred gin and whiskey," Stephen said. "Some of his favorite cocktails were martinis, which were made with gin in those days, gin and tonics, Manhattans and Old Fashioneds."
The septuagenarian also recounts time spent on the waters with his father, who owned a boat, Santana, and a swimming escapade which made his father "very proud" of him.
He further reveals how Humphrey had dinner with his mother, Bacall, and the love between them saying:
"[...] they were in love. And they were good together. They were man and wife."
The love between Humphrey and Bacall started in 1944 when they both featured in the film "To Have and Have Not." They got married the following year and stayed together irrespective of the vast difference in age.
Stephen is today the father of three and his lovely daughter; Brooke is radiantly beautiful just like her grandma, Lauren Bacall.
Please fill in your e-mail so we can share with you our top stories!