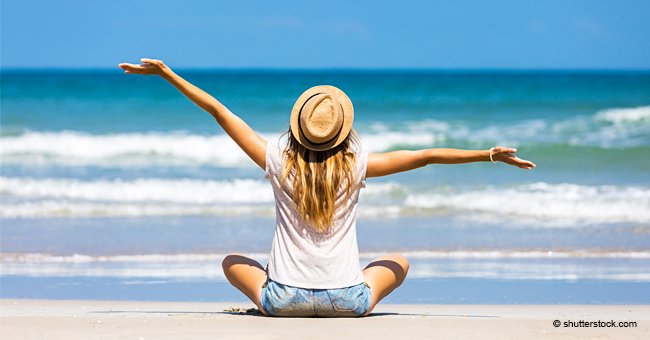 Texas Mom Abandoned 5 Kids in 'Feces Filled' Home While She Took Selfies on a Beach Holiday
A Texan woman was arrested after she abandoned her five children at home. She claimed to have traveled a far distance in search of a job but instead was seen visiting the beach.
Chrystal Walraven is making headlines after she was found in South Carolina, miles away from her Texas home. The 28-year-old was seen at Myrtle beach relaxing and taking selfies for a keepsake.
You'd never know she had left her five kids, ranging between the ages of five months to 12 years, alone for several days on end! They were left to fend for themselves with the older children ultimately in charge of the house.
Walraven was reported to authorities by the children's school principal who complained of their poor living conditions. According to him, the older kids had to stay up all night so they could attend to their crying baby sibling. On getting to the home, the police found the house in a state of complete disorder!
A statement filed by authorities says that the home, situated on High Point Drive, stunk as it was filled with feces. The officers also found an infant lying in a cradle just by the front door with four other kids all located in the home.
They found the house messed up with the carpet all dirtied and everywhere cluttered and littered with messy diapers. Furthermore, there were knives seen in places the kids could easily reach!
After the visit, the police alerted "Child Protective Services" and called the father of some of the children. Oblivious to the situation, the man claimed a neighbor was in charge of the children. On contacting the so-called neighbor, she claimed otherwise, saying one of the fathers was occasionally checking on them. It was rather shocking when the "said" dad explained that taking charge of the kids wasn't his responsibility!
Her neighbors were suprised when they realized she was vacationing; they had believed she was away working. They weren't shocked seeing the kids playing outside till about midnight since they did that all the time.
According to "Fox 7," Walraven expressed regret saying that she shouldn't have left the kids to fend for themselves. The careless mother has now been charged with child abandonment and currently faces some 2 to 20 years in prison!
Walraven's case seems unbelievable thinking about how damaged the children would become without the necessary intervention! One can never really know what it feels like, but an "Electric Literature" article describes "Mother Winter," a book by Sophia Shalmiyev, as chronicling a first-hand account of such an experience.
Please fill in your e-mail so we can share with you our top stories!