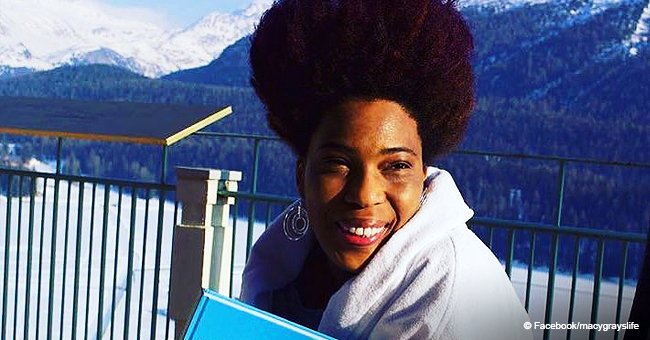 'I Met a Guy at the Grocery Store!' Macy Gray Opens up about Life and Dating in Her 50s
Macy Gray faded to the background of the entertainment industry after the success of the hit song "I Try," and now in her fifties, the singer and actress opened about dating, her children, and her feelings about the song that took her to the top of the charts.
Macy Gray's debut album "On How Life Is" made her an overnight sensation in the music industry in 1999 earning her five Grammy Award nominations of which she won the Best Female Pop Vocal Performance for "I Try," which was also nominated for "Song of the Year" and "Record of the Year."
Her second and third studio albums, "The Id" and "The Trouble with Being Myself," weren't able to replicate the success of her multiplatinum debut, but still, Gray kept releasing music and even expander her talent to the screen, taking roles in several series and films like "Training Day," "Shadowboxer," The Paperboy," and "Ally McBeal."
These days, the 51-year-old still looks terrific, and her tenth album, "Ruby" was released in September 2018, producing two singles so far, "White Man" and "Sugar Daddy."
Gray, who was once married to Tracy Hinds, a mortgage broker, is now single and open to love, as she revealed to People magazine.
Of her most recent conquest, the singer revealed: "I met him at a grocery store."
She recalled:
"He walked up to me and said, 'Hey, can I get your number?' I was just so excited."
And even though the romance was short-lived, Macy did admit "We had some fun."
The star said she was impressed with her suitor's confidence because "Nobody ever asks for my number!"
Twenty years after "I Try," the smash song that put her on top of the charts and the entertainment industry, Gracy revealed how she really felt about the single: "I thought the chorus was too long," she admitted. "I thought the chorus had too many words in it."
The success Macy earned after winning that Grammy Award, brought out the worst part of herself to the surface. In 2014, she admitted to Oprah Winfrey that she had started using drugs as a hobby.
"I had a lot of money then, and I had never had money before. And you have people telling you how great you are and screaming out your name. I was a massive a**hole. I probably made a lot of people upset," she recalled.
And added:
"My drug use started as a result of being on tour. My crew was from England. All they did was smoke hash all day, and they knew where to get the good ecstasy. So, you start playing with stuff, and then, suddenly, it's like a crutch."
Macy is now back on track, and part of her journey to a healthy life she owes it to her grown-up children, Aanisah, 24, Tahmel, 23, and Happy, 22.
They're all from her marriage to Hinds and still live with her at the seven-bedroom mansion she owns. However, unlike many parents who dream with the day their kids finally move out of their home, Gray loves to keep the kids on her sight.
"My kids are cool, they are remarkable. We have a nice sized house. If they move out, I'm going to be paying for their rent anyway, so they might as well just stay," she admitted.
Gray is still promoting "Ruby," and she recently revealed there's a new music video coming out soon.
Please fill in your e-mail so we can share with you our top stories!