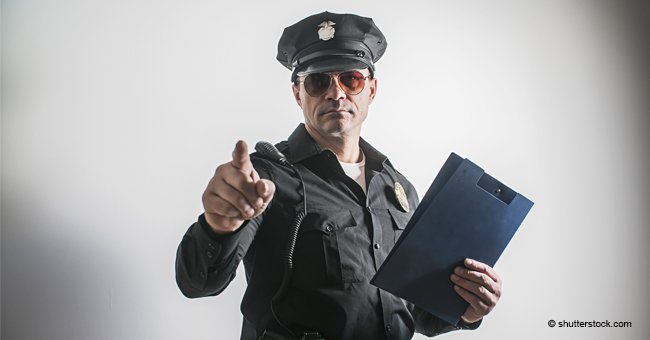 Ex-Cop Dates Women from Sensitive Police Database
Reports have it that a former Florida police officer, Leonal Marines who abused the privilege of his access to the database to set up dates with his victims is currently under investigation.
In the course of a news conference held on Thursday, the Police Chief, Melanie Bevan berated the actions of Marines, in her words:
"betrayed the trust of this department and the citizens of Bradenton, and cast a dark shadow on our law enforcement profession."
With the information at his disposal, the former cop in diverse ways such as; cold telephone calls, home visits in the pretense of police business, social media, intruded in the lives of his culprits.
He was put on leave shortly after the investigation into the matter started and later resigned in October. He is currently under investigation by the FBI.
The police department started to inquire into the matter in June last year when Leonel followed a woman in his police car to her house. He knocked on her door and told her parents that he got call relating to a domestic dispute and wanted to have a word with her; the house belonged to the girl's parents.
The parents refused to allow him speak to their daughter because they knew no incident had happened. They called the police commander later, and when queried, Marines said he visited because the woman had a missing headlight.
This incident led to the department making further investigations into most of his database inquiries and discovered that most of them were women who were not involved in police cases. Bevan admitted that almost 150 women who had been interviewed by the police had some sort of inappropriate contact with Marines at one point in time.
The ex-cop had been misusing the database for six years trying to get dates and made sexual advances, according to Chief Police, Bevan, he succeeded at times. It is an unfortunate situation for the Florida police department and measures are being taken to ensure such a situation does not arise again.
Bevan spoke on this, saying that the database can not be accessed so easily anymore, they have upgraded the system and she assured the public that it would not happen again.
Please fill in your e-mail so we can share with you our top stories!