Shaquille O'Neal Playfully Kisses Ex-Wife Shaunie after He Was Spotted with His New Girlfriend
Shaquille and Shaunie O'Neal's fans are thriving after the NBA star showed affection to his ex in a recent video. However, Shaunie has made clear there's no way they will relink their relationship, and Shaquille seems fine with it, as he was recently caught walking around with a new girl.
Where there was fire, ashes remain. However, the ashes of Shaunie and Shaquille O'Neal's marriage are strictly friendly, as the pair has learned how to navigate their differences to co-parent their four children: Shareef, 19, Amirah, 17, Shaqir, 15, and Me'arah, 12.
The whole O'Neal family recently attended the opening of "Shaquille's," the new culinary business owned by Shaq in Los Angeles.
There, Shaunie flaunted her figure in a leopard print dress, and Shaquille couldn't resist showing off his affection for her, making use of his goofy personality to earn a smile from the reality star.
In a video recorded by Shaunie and shared on social media, Shaq can be seen sticking out his tongue as if to playfully lick his ex-wife. Shaunie, horrified, pulls her face away from the man as someone in the background yells "Put that tongue back in your mouth!"
Then, Shaquille plants a kiss on Shaunie's cheek, earning a good laugh from the amused mother of four.
Fans couldn't help but gush about the lovely pair, with most expressing their hope about the exes giving their relationship a second chance. "I wish they get back together," wrote one user.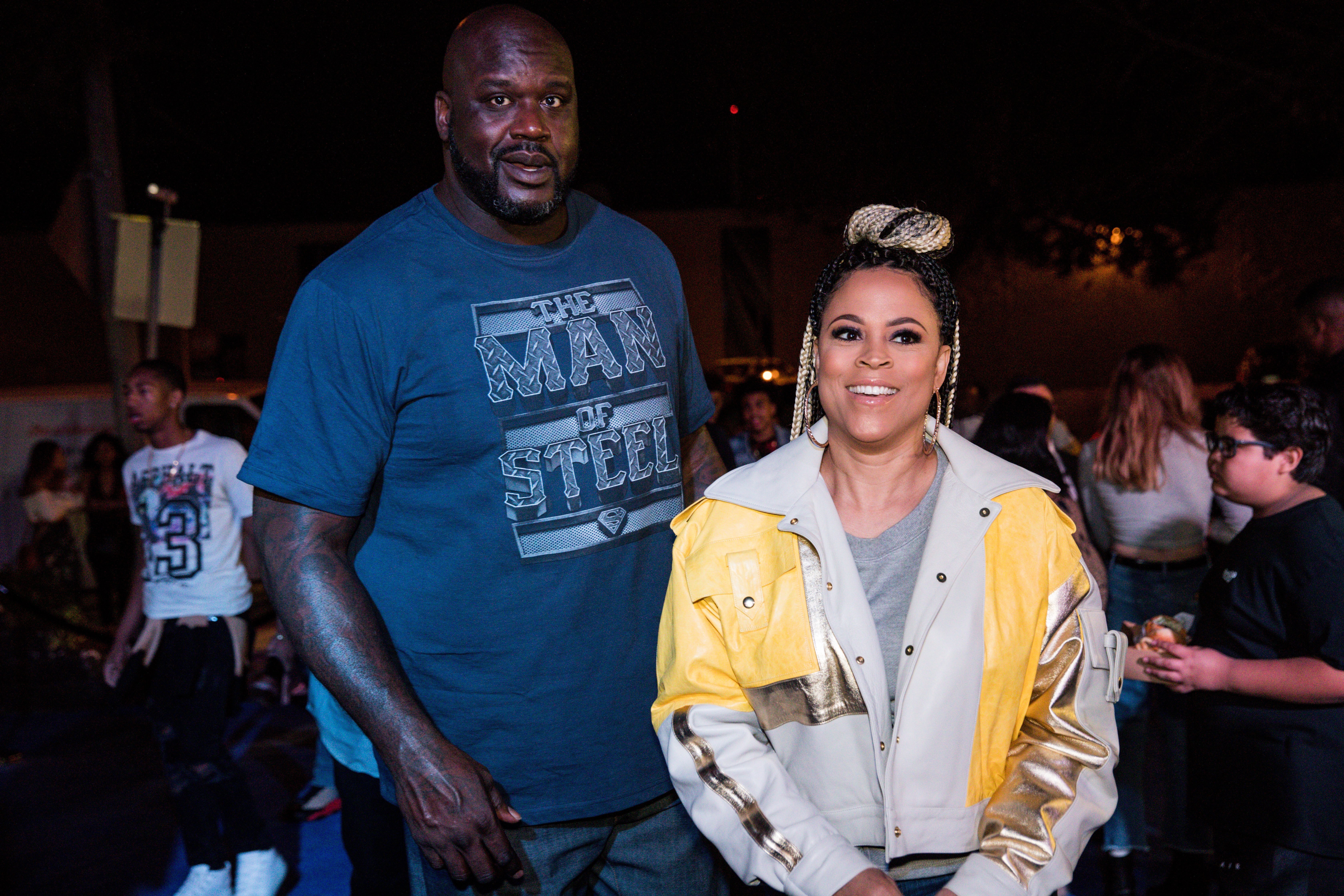 Another added, "Oh Wow!!! I Really love that you two stayed cool with one another!! girl #MuchLove #Maturity #Growth #StillFriends."
And a third one chimed in to say,
"He's the father of her children regardless... this is how it is when u realize that just because you all didn't work out in a relationship, you can still be friends."
Shaunie and Shaquille got married in 2002, and then O'Neal filed for divorce in 2007, citing the relationship as "irretrievably broken."
The divorce was finalized in 2009, and although the pair worked hard to co-parent their kids peacefully, Shaunie revealed that the first years after the separation were rough because they didn't see eye to eye.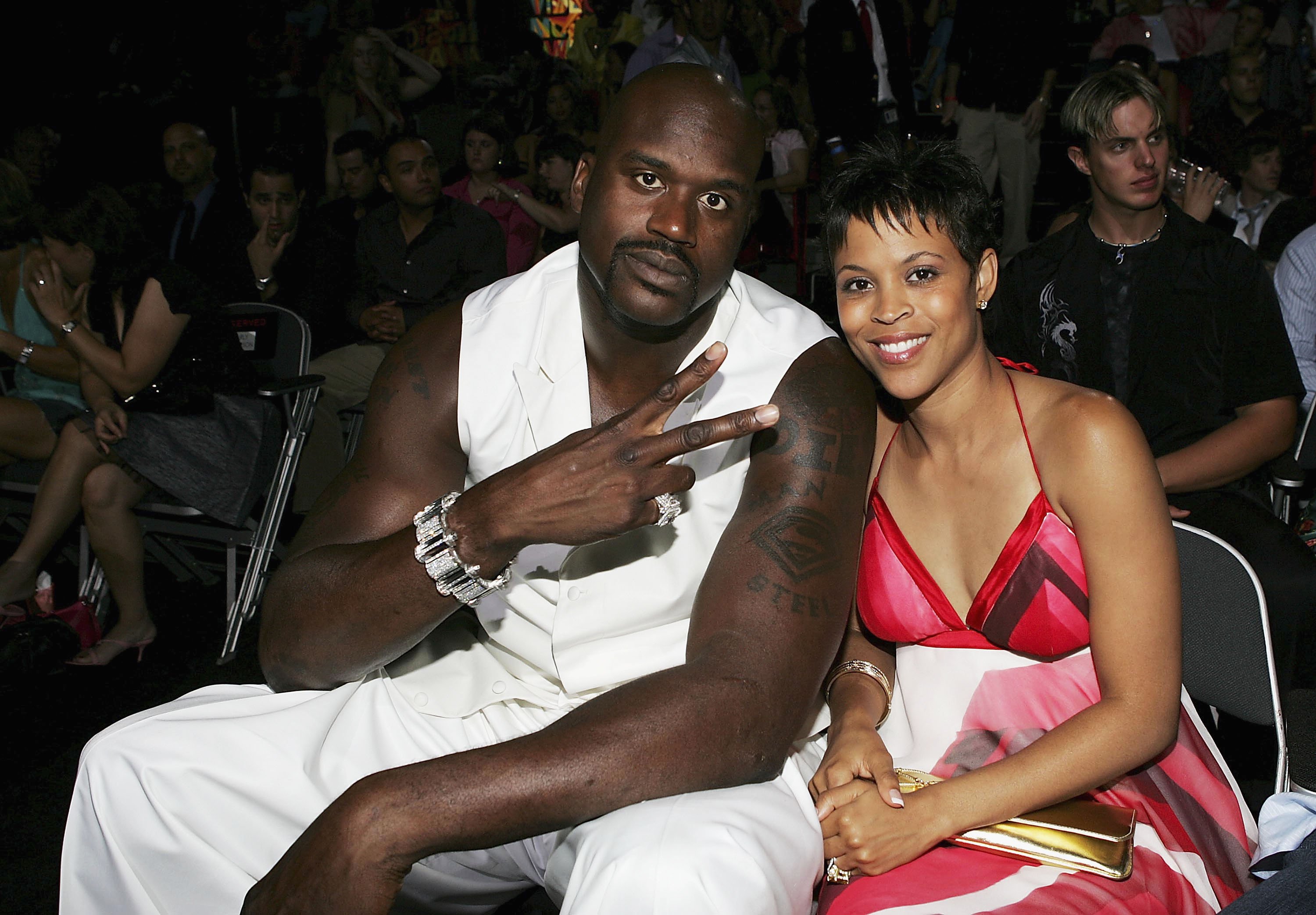 "We're great now, but it took a long time like we definitely did not have the relationship that we have now the first few years," the "Basketball Wives" star told Life&Style last year. "I mean, we're going on eight years of being divorced now, and I'd have to say the good first five [or] six were really rough."
She continued:
"We could function, but it was rough. Now I think we just got over the hump and I've always kind of been [like], 'What's best for the kids,' and I'll make it happen no matter what. Even if he and I can't see eye to eye, I didn't want them ever to be affected by it, and I think he felt the same way. But it was really really hard."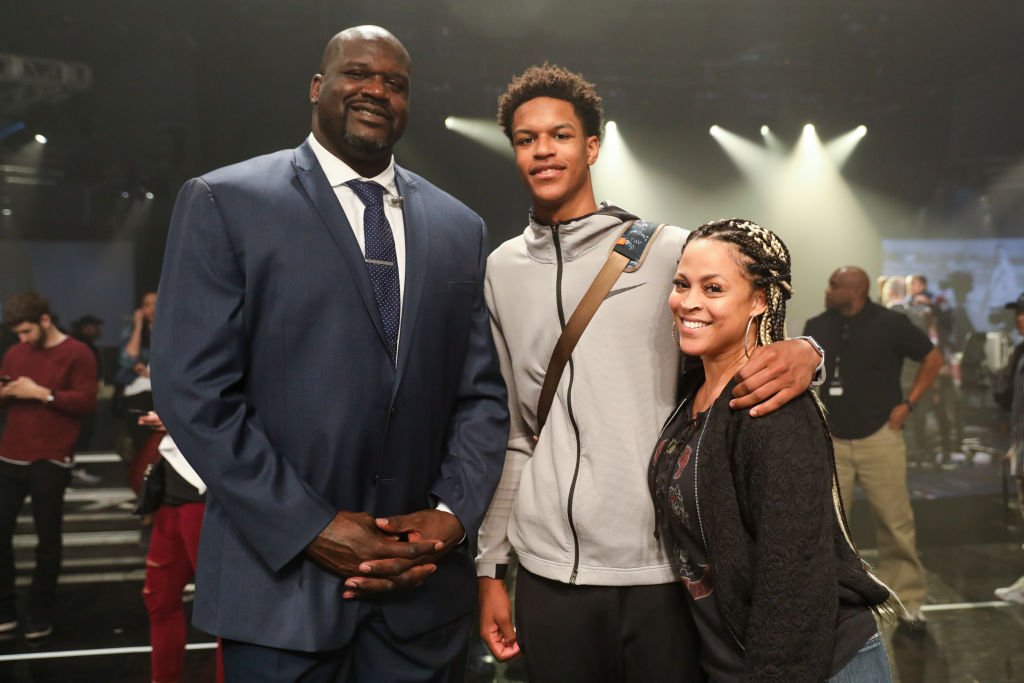 These days, Shaunie and Shaquille have a beautiful friendship, and they can share everything. They're so comfortable with each other that some of their closest friends have suggested they should get back together.
"People are always like, oh you guys should get back together — no, that's not happening. We just are cool, and we can function, and we respect each other's space, and it's good," Shaunie clarified.
O'Neal even revealed that she's constantly teasing Shaquille about his relationships.
The Miami Heat former player dated model Laticia Rolle from 2014 to 2018, but he was spotted holding hands with actress Annie Ilonzeh from "Chicago Fire" earlier this year.
The pair didn't look shy when showing off their chemistry while strutting around New York, but is not clear if they're still dating or Shaq has moved on to another romantic interest.