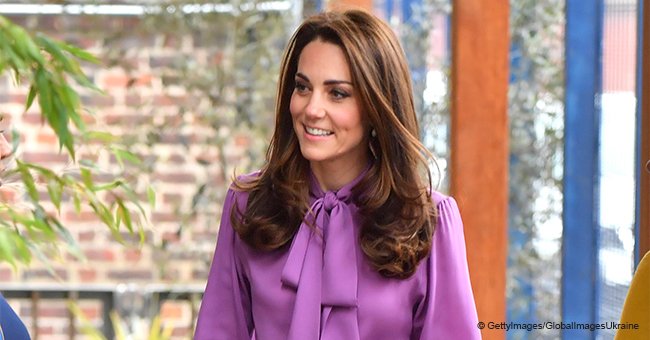 Kate Middleton Turns Heads in $1,300 Pussy Bow Blouse While Playing with Adorable Baby Twins
The Duchess of Cambridge looked stunning as she visited a pair of twins on Tuesday for a programme that supports understanding of early childhood development.
Kate Middleton spent some time with two sets of twins when she visited the Henry Fawcett Children's Centre on Tuesday. The solo event followed the Commonwealth Day celebration on Monday with other members of the royal family.
That day, Middleton stepped out with her husband Prince William as well as Meghan Markle and Prince Harry at Westminster Abbey. This time, she was surrounded by young strangers.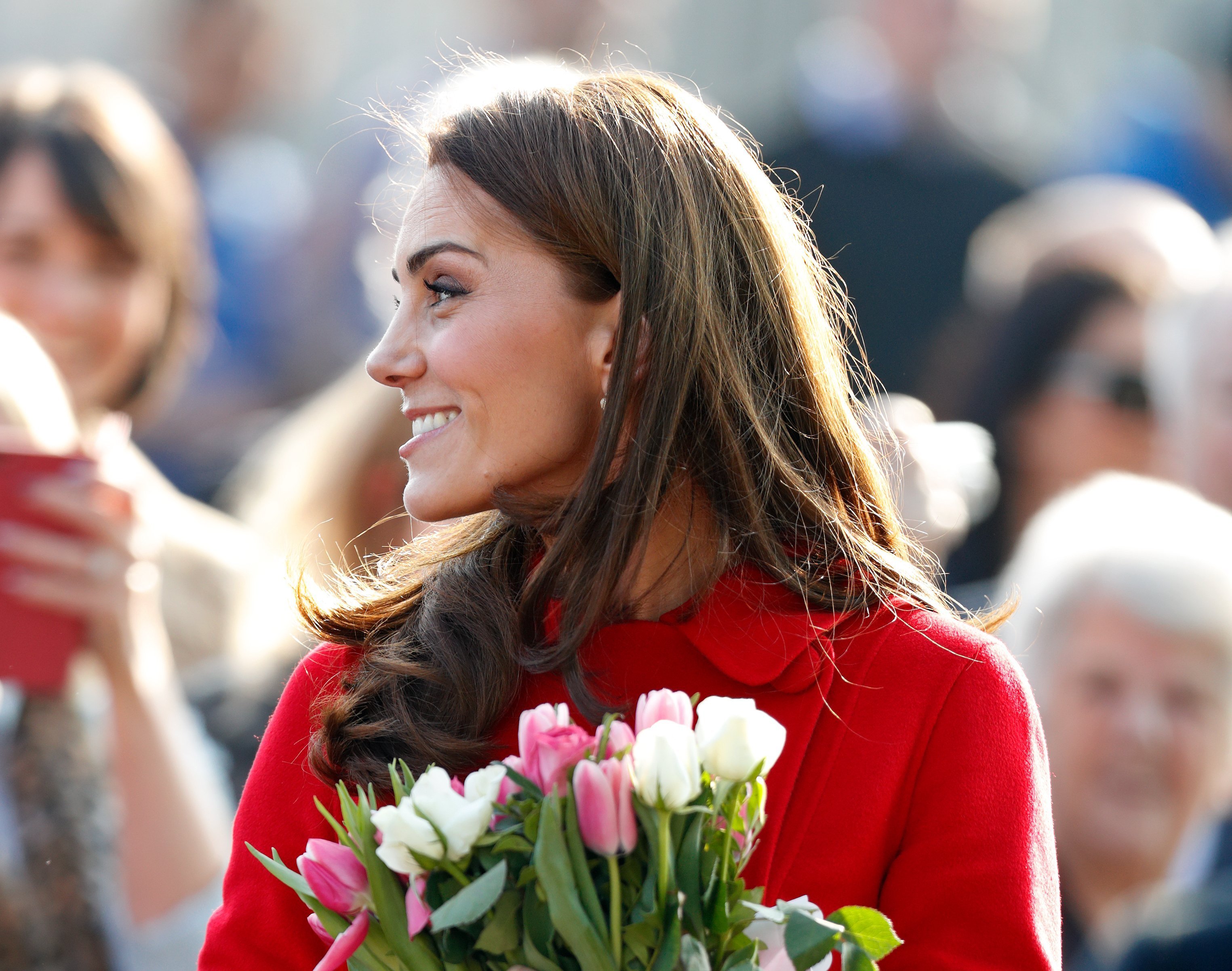 Kate Middleton visiting Northern Ireland in March 2019 | Photo: Getty Images
Middleton wore a $1,300 Gucci blouse for the sweet occasion. The purple ensemble knotted in a pussy bow at the neck. The 37-year-old paired it with a pair of £130 black trousers, designed by Jigsaw.
To accessorize, she adorned a pair of £325 topaz earrings from Links. She held onto a handbag by Aspinal of London worth £595. On her feet, she wore a pair of £510 black Gianvito Rossi pumps.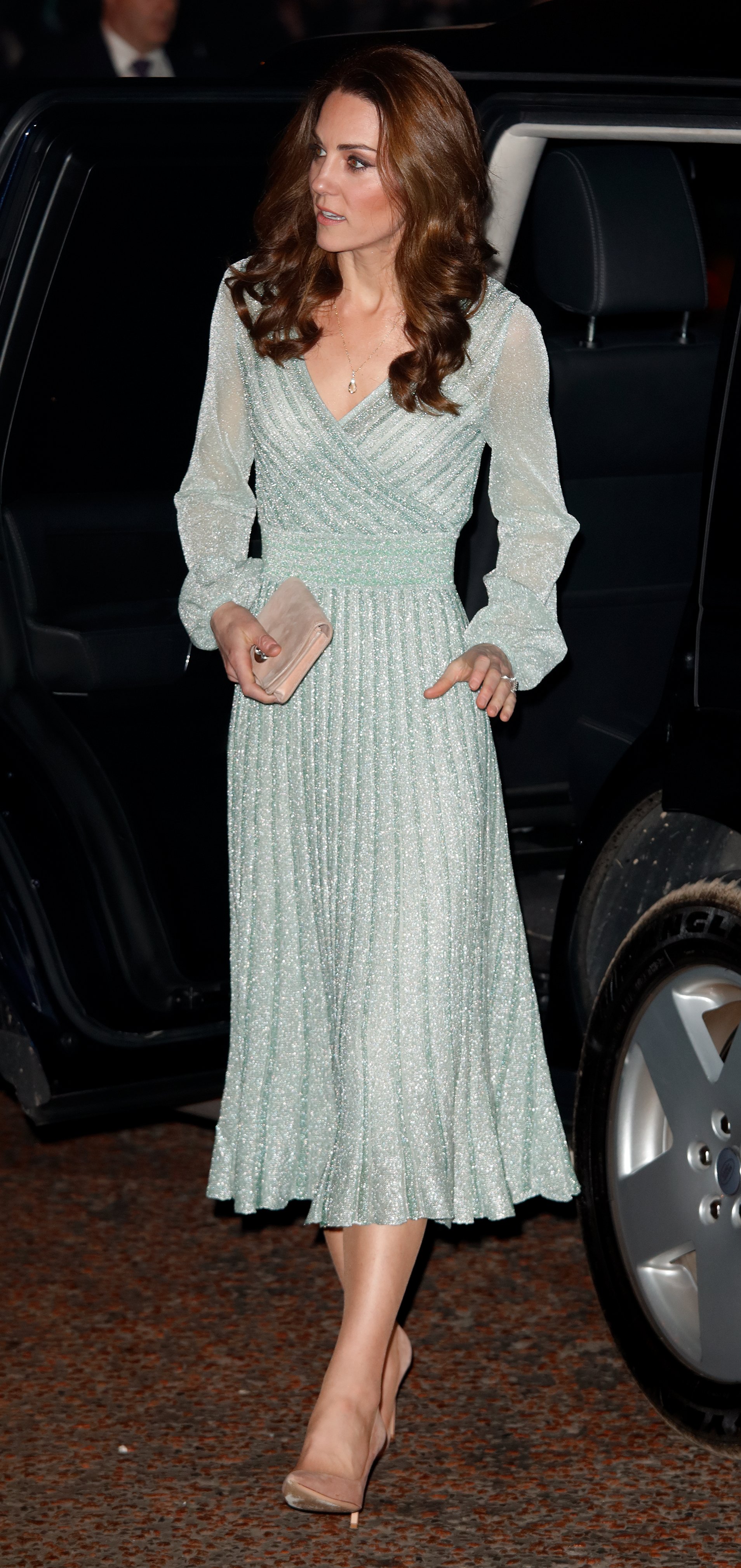 Kate Middleton visits Northern Ireland in March 2019 | Photo: Getty Images
The mother of three did not hesitate as she joined the little divas on the playmat, laughing away. Another pair of twins, 17-month-old Noah and Charlie, also enjoyed the Duchess' visit.
It seemed the little boys reminded Middleton of her own youngest son, 10-month-old Prince Louis. She shared that the little one had started to "bomb around" when using his walker.
She told one parent:
"Louis just wants to pull himself up all the time. He has got these little walkers and is bombing around in them."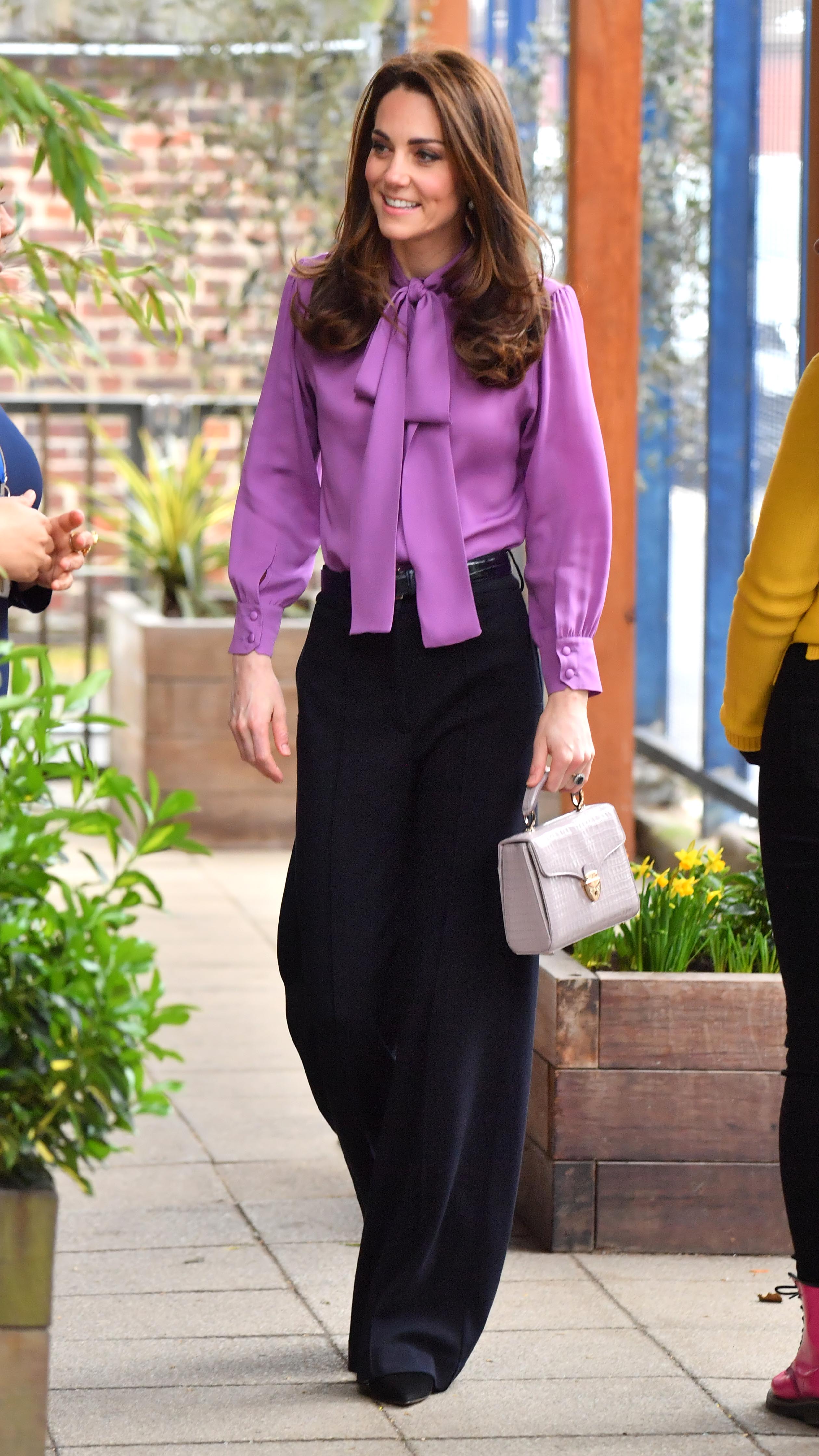 Kate Middleton visits the Henry Fawcett Centre in Kennington, South London on March 11, 2019 | Photo: Getty Images
Middleton's visit served to see how the Lambeth Early Action Partnership (LEAP) was doing. The project helps parents and caregivers learn about the best ways to overcome challenges when raising children.
LEAP works in tangent with the Parent and Infant Relationship Service of South London to provided classes to parents along with their children. A class called "Circle of Security" teaches parent's about the emotions of their zero-to-four-year-old children.
Additionally, it helps the little ones manage their emotions and build self-esteem. Another class named "Together Time" builds parent-child bonding and helps parents understand certain cues they can use to better communication with their kids.
After the event, Middleton is set to attend the National Portrait Gallery for a glam gala evening. She is a patron of the institution.
Middleton also has daughter Prince Charlotte, three, and her first son Prince George, five. An interesting rule for the young members of the royal family recently emerged.
The Duke and Duchess reportedly do not let any of their children play with any gadgets. According to US Weekly, any gadget is seen as "Mummy and Daddy's toys, [and] not for children."
Middleton and Prince William are trying to grow their kids' imaginations by having them grow up in a similar fashion to how they were raised.
Meanwhile, the Duchess of Cambridge showed that she will stop at nothing to please admirers. Earlier this month, she walked in the rain wearing a gorgeous £225 ($296) patterned peacock dress by Michael Kors.
She was at the Blackpool Promenade for a visit to seaside town. The Duchess paired the look with black knee-high boots and a seen-before Manu Atelier handbag.
Prince William was also present for the visit to the chilly town. They arrived at Blackpool Tower where they heard history about the community what is being done to in the face of its many challenges.
Please fill in your e-mail so we can share with you our top stories!