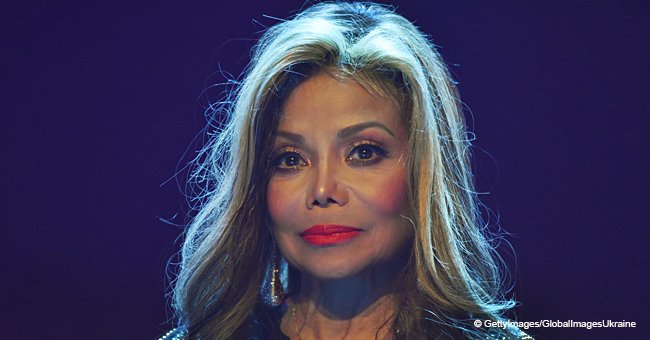 Jackson Controversy: Janet Says Nothing but LaToya Once Refused to Be a 'Silent Collaborator'

The recent airing of "Leaving Neverland" have the Jackson family at odds as an old video of LaToya resurface while Janet chooses to stay silent amid fresh allegations against Michael Jackson.
The two-part documentary by Dan Reed brought old and new allegations to the forefront as two of his alleged victims told their story of abuse during their time at Neverland.
Throughout the years, numerous allegations of sexual abuse got made against Michael and sister Janet Jackson always tried to avoid having to comment.
She tried to keep her professional career separate, but the allegations against their brother Michael always hung over their heads, and still do.
Recent pressures from family members to speak up in defense of her brother didn't change Janet's mind, who still prefers to stay out of the scandal as a source close to the family said:
"In the past week, there have been discussions among the Jacksons about the documentary and how it will affect Michael's legacy. Everyone wanted Janet to release a statement condemning the documentary because she is the most senior member of the family after Michael. They feel she could have done more to support him against the allegations."
Looking forward to a 15 date Las Vegas residency starting in May, Janet is even less likely to comment as "she doesn't know what went on and doesn't feel like it's her place to say anything."
Words from the past came back to LaToya Jackson when comments she made during an interview in 1993 resurfaced because of the recently aired documentary "Leaving Neverland."
At the time Jordy Chandler accused Michael of molesting his 13-year-old son, and LaToya made her feelings clear as she said at the time:
"Michael is my brother, I love him a great deal but I cannot, and will not, be a silent collaborator of his crimes against small, innocent children."
The 62-year-old singer further claimed that her brother, Michael paid youngsters "very, very large sums" in hush money.
Needless to say, the rest of the family didn't agree and accused LaToya of making her money off of lies.
The "Leaving Neverland" documentary caused quite a stir, and Michael's family is furious about the allegations, adamant that the two men Wade Robson and James Safechuck lied about what happened during their time spent at Neverland.
Paris Jackson, Michael's daughter, didn't hesitate to implore people on Twitter to "act with a calm mind" while other family members also spoke out. The pop legend's brother Tito posted an update on Instagram following an interview on CBS:
Brother Jermaine specifically expressed his disappointment at Oprah Winfrey for the interview she had with James, Wade, and director Dan after the second part of the documentary aired and posted:
Of all the family members, only Michael's sons, Michael Jr. and Prince Michael along with his sisters LaToya and Janet are yet to speak out after recent accusations against the music icon.
Last year Janet paid a special tribute to her late brother on what would have been his 60th birthday.
Please fill in your e-mail so we can share with you our top stories!