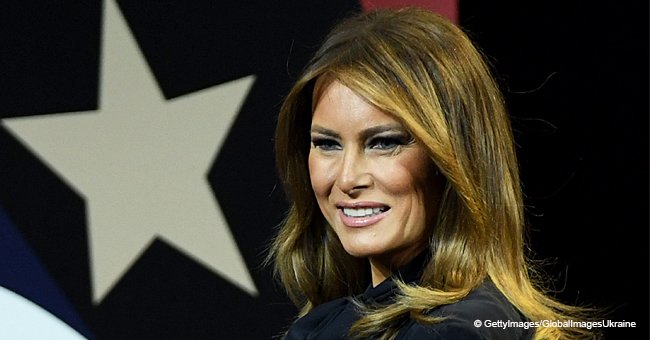 Melania Dons Trench Coat and $1,625 Knee-High Boots Alongside Trump and Son Barron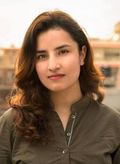 Ever so stylish, First Lady Melania flaunted a stylish trench jacket and knee-high boots as she returned to White House on March 10, two days after they jetted out to visit the victims of tornado tragedy at Alabama.
Melania paired the double-breasted trench coat with a pair of black skinny jeans and chic knee-high boots with chunky heels. She accessorised her look with a silky blue and yellow patterned scarf.
Her slouch boots from Gianvito Rossi retail for $1,625.
To complement the look, she tied her hair back in a low ponytail with a a lock of hair wrapped around the base.
Walking alongside wife Melania, Donald Trump sported a white shirt paired with a dark coast and blue tie.
Meanwhile, son Barron sported a bright red jacket paired with a collared shirt and New Balance sneakers.
Previously, Melania donned a casual-chic outfit as she departed from the White-House with husband Donald Trump and son Barron to visit the storm hit areas in Alabama.
Soon after that, a conspiracy theory that First Lady uses a "body double" took Twitter by storm with hashtag #FakeMelania.
When the hosts of "The View" show humored about the matter during the show, the First Lady and her spokeswoman finally decided to speak out about it.
Co-hosts Joy Behar and Abby Huntsman dived into Twitter to echo on discussions over #FakeMelania memes. Behar even agreed that "the woman" with the president had a "different-shaped" face than First Lady Melania.
Firing back to the show's co- hosts, Melania's spokeswoman Stephanie Grisham posted a disdainful tweet.
"@flotus & @potus traveled to Alabama to pay their respects & comfort victims of the tornado devastation," Grisham tweeted. "In typical fashion, @theview chooses to laugh in the face of tragedy. Shameful," she wrote in the tweet.
The rumors about Melania having a "body-double" first prompted when a woman named Andrea Wagner Barton jokingly shared a post on social media about how she thought Melania Trump had a decoy.
"Is it me or during his speech today a decoy 'stood in' for Melania?? And … Why would the moron say 'my wife, Melania, who happens to be right here …,'" she wrote in the post that soon became a Twitter sensation.
Please fill in your e-mail so we can share with you our top stories!