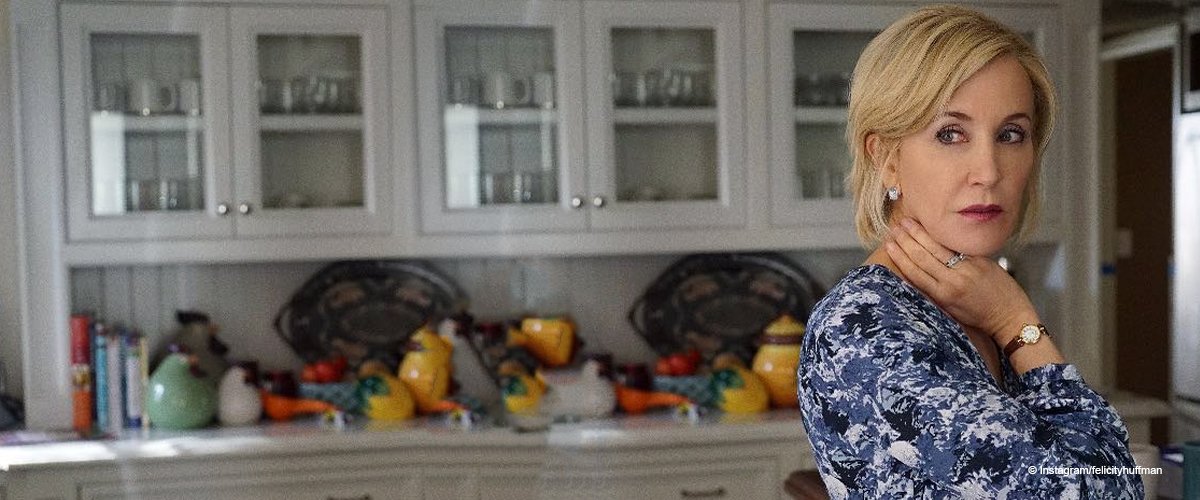 Felicity Huffman Is among 50 Celebrities and Coaches Arrested and Accused for College Scam
On Tuesday, a celebrity actress was arrested in connection with the nationwide college admissions scam. Felicity Huffman was taken in by the Federal Bureau of Investigation in Los Angeles.
The news has been confirmed by a public affairs specialist. So far, around 50 celebrities and coaches have been implicated in the scandal.
Public Affairs specialist, Laura Eimiller, also revealed that there was a warrant issued for "Full House" actress Lori Loughlin, 54. The warrant was served at her California home earlier on Tuesday.
However, she wasn't taken in because "she was not there." Loughlin's husband, Mossimo Giannulli, was also arrested and he and Felicity Huffman, 56, were scheduled to appear in federal court on the same day.
A spokesperson for the US Attorney in the District of Massachusetts, Christina DiIorio-Sterling, shared that Loughlin "is out of the country" and that "She was contacted by federal authorities and told to turn herself in."
Court documents revealed that Huffman allegedly "made a purported charitable contribution of $15,000 … to participate in the college entrance exam cheating scheme on behalf of her eldest daughter." They further read that the actress "later made arrangements to pursue the scheme for a second time."
Her second involvement was to help secure a prestigious university entrance for her younger daughter, Georgia Macy, 16. However, the "Desperate Housewives" star allegedly decided "not to do so."
She also has an older daughter named Sofia Macy, 18, with "Shameless" actor William H. Macy. Loughlin and her husband allegedly "agreed to pay bribes totaling $500,000 in exchange for having their two daughters designated as recruits to the USC crew team — despite the fact that they did not participate in crew — thereby facilitating their admission to USC."
Currently, their children, Isabella "Bella" Giannulli, 20, and Olivia Giannulli (Olivia Jade), 19, both attend the University of Southern California. Their father also attended the same university.
Besides the two actresses, many other people were charged on Tuesday in the scheme. It's alleged that wealthy parents bribed college coaches and other insiders to get their children into some of the nation's most selective schools.
Some of the people who were charged were the owner of the Edge College & Career Network and CEO of the Key Worldwide Foundation, William Rick Singer, 58, was charged with racketeering, money laundering, conspiracy to defraud the US, and obstruction of justice.
Mark Riddell, 36, was charged in an information with conspiracy to commit mail fraud, honest services mail fraud, and conspiracy to commit money laundering. The former head women's soccer coach at Yale University, Rudolph "Rudy" Meredith, 51, was charged in an information with conspiracy to commit wire fraud, honest services wire fraud, and honest services wire fraud, to name a few.
Huffman, Loughlin, and Giannulli, were all charged in a criminal complaint with conspiracy to commit mail fraud and honest services mail fraud.
A judge in Huffman's case allowed her to be released on $250,000 bond. Some of the schools which were implicated in the scandal are Wake Forest University, Georgetown, and the University of Southern California.
Federal investigators claimed that coaches had accepted bribes in exchange for admitting students as athletes, regardless of their ability. The parents paid college entrance consultant William "Rick" Singer, 58, who then gave the money to coaches, SAT or ACT administrators.
Singer has been called the "ringleader" behind the scheme. He's agreed to plead guilty in Boston federal court to charges including racketeering conspiracy and obstruction of justice.
Please fill in your e-mail so we can share with you our top stories!