Amal and George Clooney Mesmerize Prince Charles at Buckingham Palace Dinner
George Clooney and his gorgeous wife Amal had Prince Charles and everyone else swooning at the Buckingham Palace on Tuesday night. 
The A list actor and the barrister joined other supporters of The Prince's Trust International for a celebratory dinner and they both looked very elegant. 
The organization assists youth in various countries such as Pakistan, Malta, India, Greece, Canada, Barbados, and Australian. Photos from the event are found below.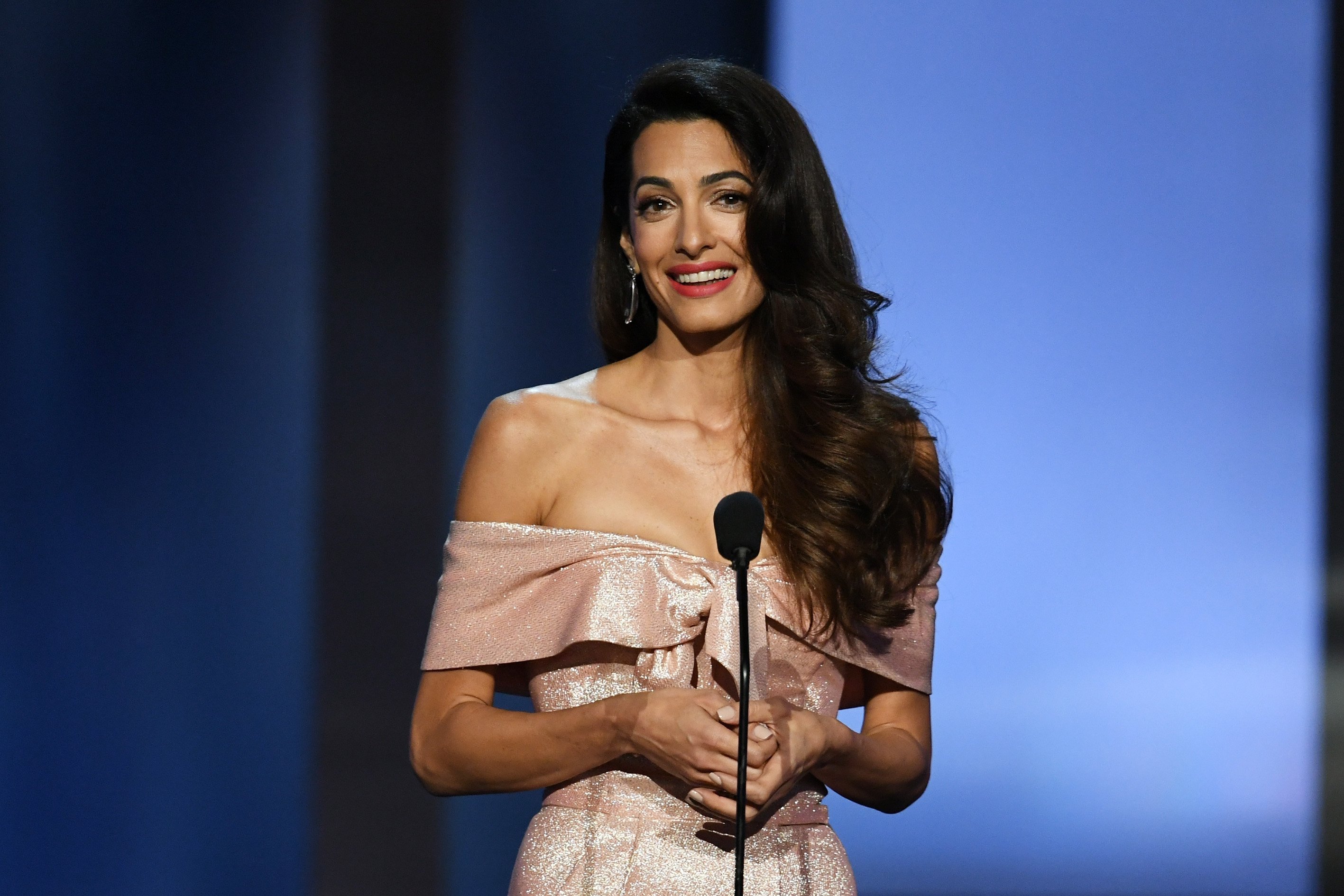 Amal, 41 wore a white strapless gown from Jean-Louis Scherrer that hugged her waist then fell loosely to her feet. She added a one-sided cape that also reached the floor. 
She accessorized with diamond earrings and held a metallic gold clutch. One arm was donned in gold beading. George, 57, adorned a handsome black suit with a matching bowtie.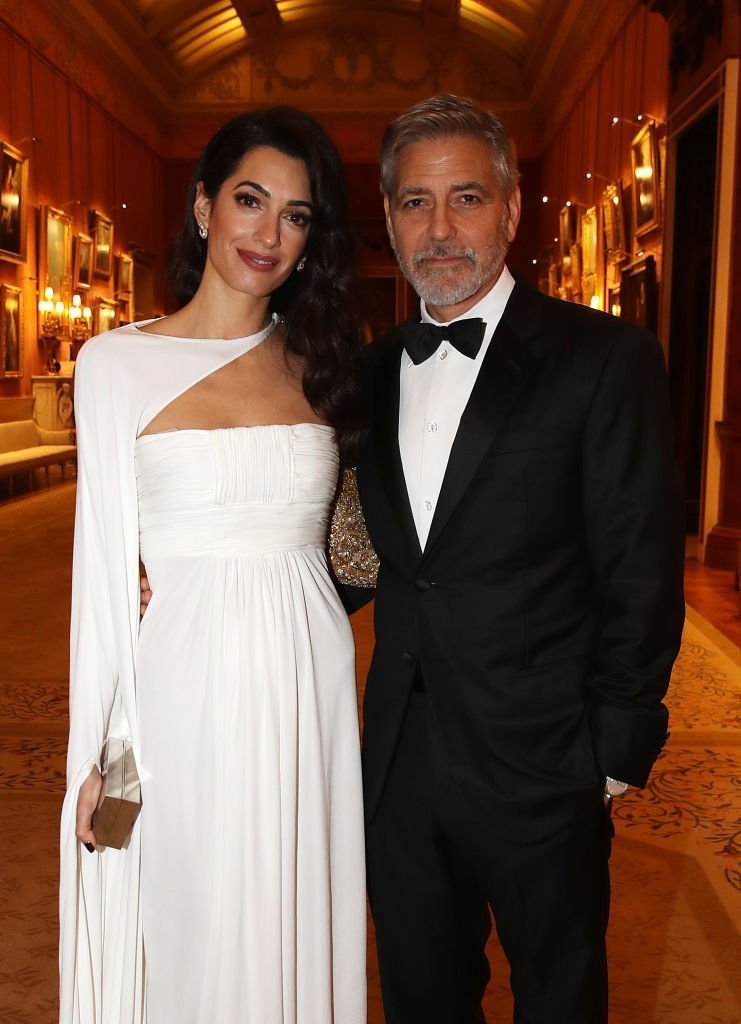 Amal kept her makeup simple and wore her dark brown hair out, falling at one side. The human rights lawyer's ensemble was especially impressive considering the main piece is over a decade old.
The gown is from Jean-Louis Scherrer's Spring 2007 Couture collection. Yet instead of feeling like a throwback piece, it stole the show. Amal must have an eye for timeless fashion.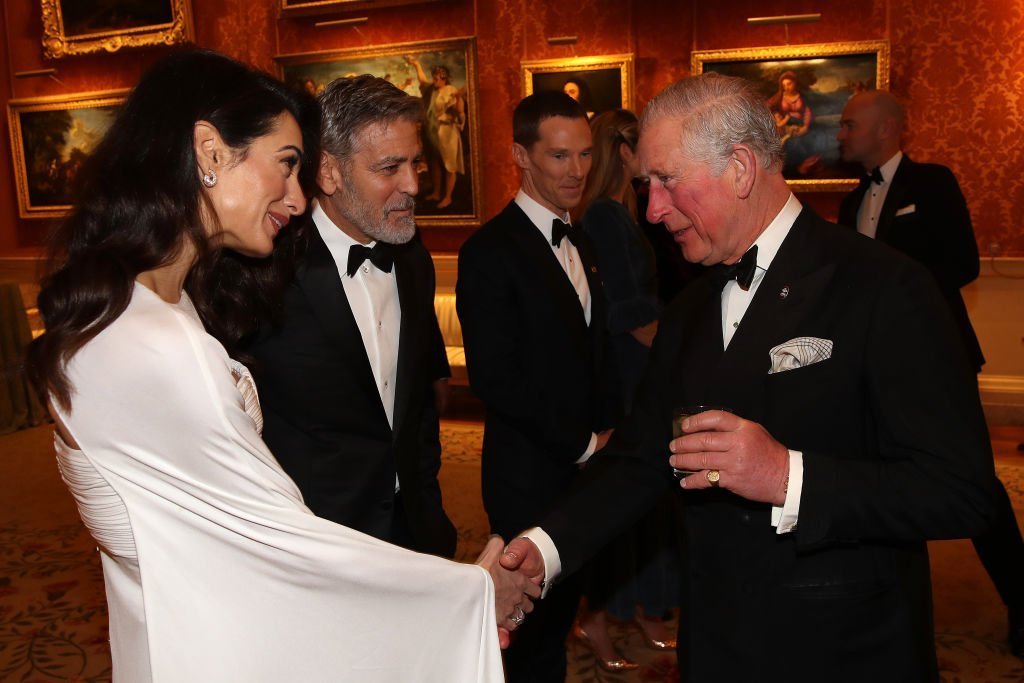 In addition to Prince Charles himself, the couple chatted with other actors including Benedict Cumberbatch, Tamsin Egerton, Chiwetel Ejiofor, Luke Evans, and Josh Harnett. 
The donors and ambassadors were happy to partake in the special occasion and rub shoulders with the 70-year-old prince. George and Amal are no stranger to events hosted by royalty though.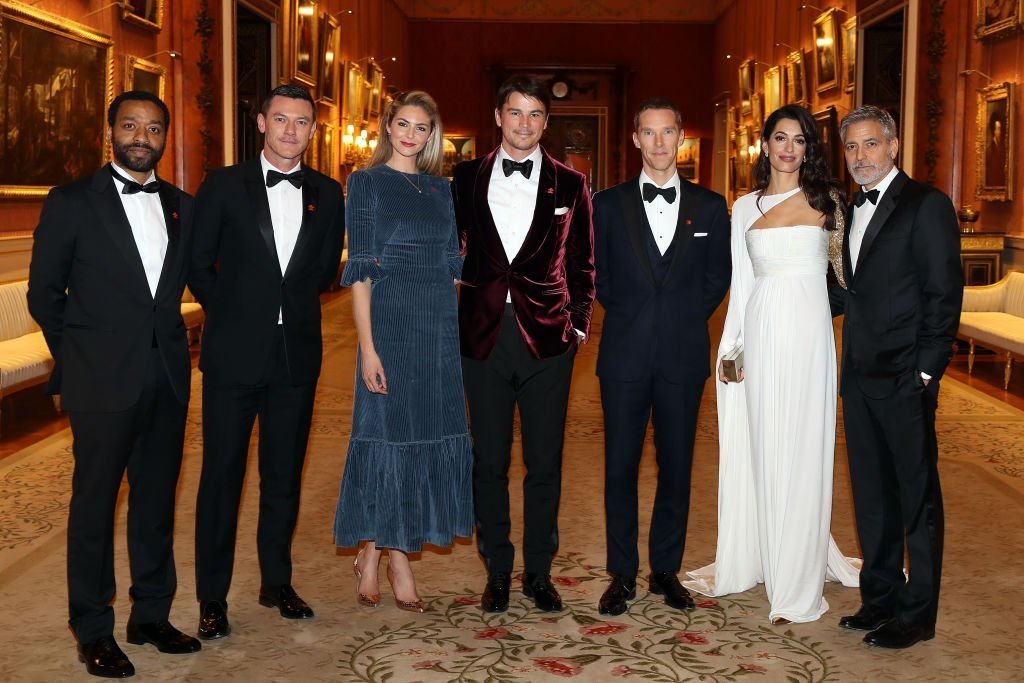 The pair are known to be good friends with Prince Harry and Meghan Markle. Recently in February, Amal attended a baby shower held for the Duchess of Sussex. 
Again, she dazzled in a Sergio Hudson red jumpsuit and a pair of Gianvito Rossi gold pumps. As she arrived at the Mark Hotel in New York, photographers flocked to take out pictures.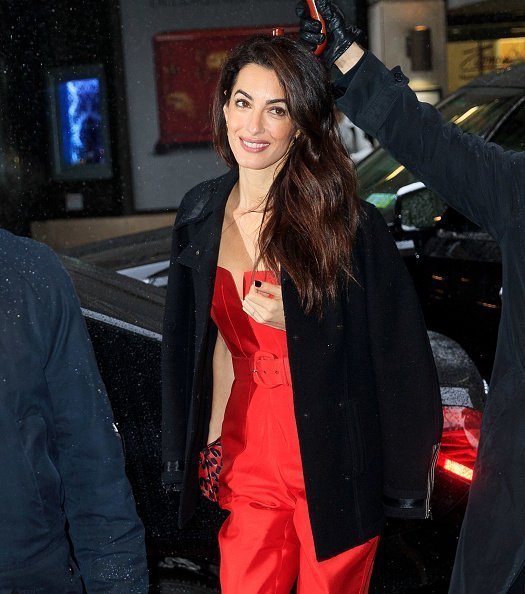 Amal was co-hosting the party alongside tennis superstar Serena Williams. The latter reportedly paid $109,000 for the luxurious party. "Suits" star Abigail Spencer and celebrity stylist Jessica Mulroney also attended.