Amal Clooney looked sensational in a gorgeous jumpsuit when arriving at Meghan's baby shower
Best friend to the Duchess of Sussex, Amal Clooney was photographed arriving at the "Mark Hotel" in New York, for Meghan's baby shower; she looked stunning in a Sergio Hudson red jumpsuit and a Gianvito Rossi gold pumps.
The duchess flew into New York earlier this week for her baby shower, and the event was real classy, with stars from various fields turning up for Meghan. One could even compare the party with a fashion show runway.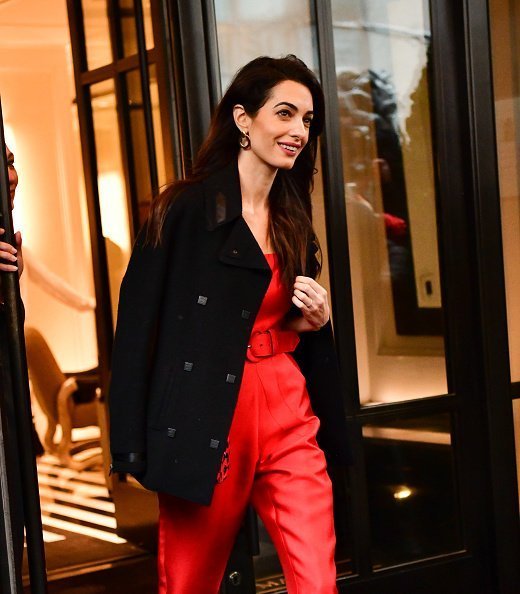 It's surprising the Queen of England approved it, as baby showers have been one of the "don'ts" of the Royal family.
A source revealed Meghan did not open the gifts, stating her reason as wanting to wait for her husband so they could open it together.
According to a source, the night was exciting! And the duchess turned up.Amal Clooney and Serena Williams co-hosted the party.The tennis star reportedly paid the $109,000 bill for the party.
The aftermath of the baby shower saw Meghan leaving her $103,000 per night penthouse hotel, accompanying her were Amal, "Suits" star Abigail Spencer and celebrity stylist, Jessica Mulroney.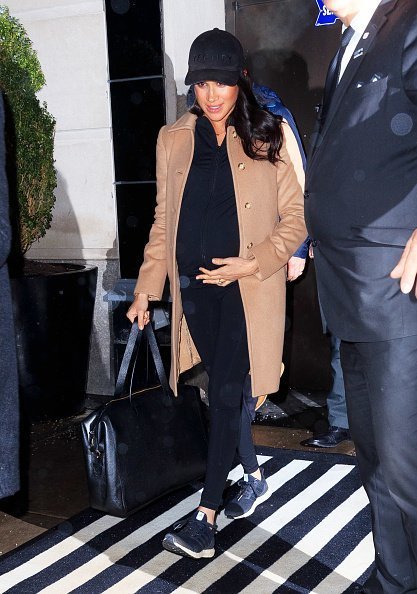 Amal Clooney, a lawyer, and wife to George Clooney was spotted entering the venue, wearing her red jumpsuit with a black jacket draped over her shoulders.
The two are very close friends and even flew back to the UK together in a private jet, contrary to rumors that the Duchess of Sussex paid for the flight it was Amal Clooney who paid for the $225,000 trip.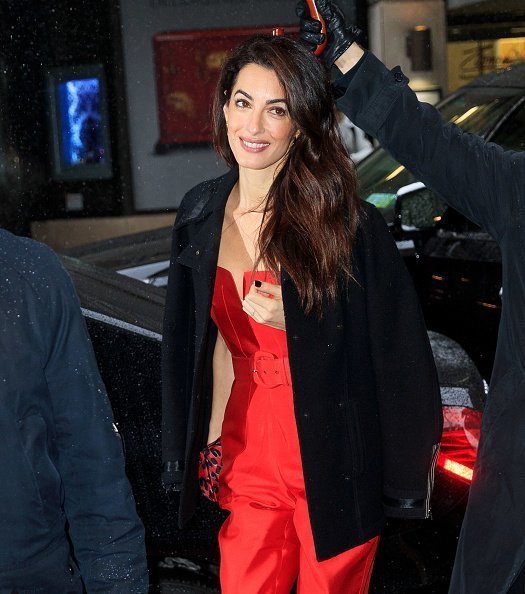 Amal Clooney was already scheduled to travel to the UK with her two children: Alexander and Ella.
The 37-year-old royal decided to hitch a ride with Amal on the private jet as it made more sense since she was traveling to the UK and had already covered all the cost.The mom-to-be opted for a sporty and comfortable look for the ride back home.
Amal was more than happy to have Meghan fly back with them. It cost the UK taxpayers nothing.
The shower was lovely, and Meghan used the opportunity to donate to various charities.