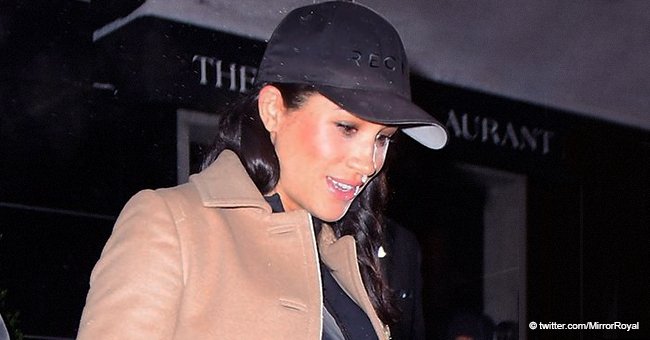 Pregnant Duchess Meghan surprised with rare sporty look while leaving New York after babyshower

Meghan Markle, Duchess of Sussex, left New York looking like a New Yorker after an extravagant baby shower.
The baby shower which was organized by her friends, with Serena Williams, and Amal Clooney as the organizers, spared no expense.The Duchess and her girlfriends were holed up at the Mark Hotel, which is located at the Upper East Side of Manhattan.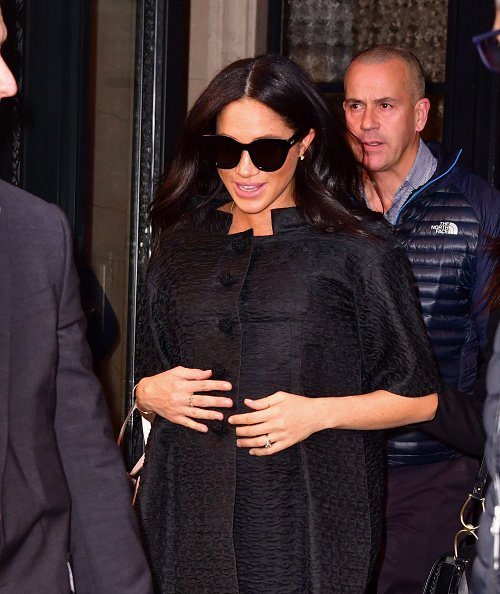 Meghan, Duchess of Sussex in New York City | Photo: Getty Images
The hotel which contains about 141 rooms and suites, was designed by the French designer, Jacques Grange. According to a report by The Mirror, the Duchess was resident at the Penthouse Suite which has a view of Central Park. The Penthouse is also said to be the largest in the United States, as it covers two floors.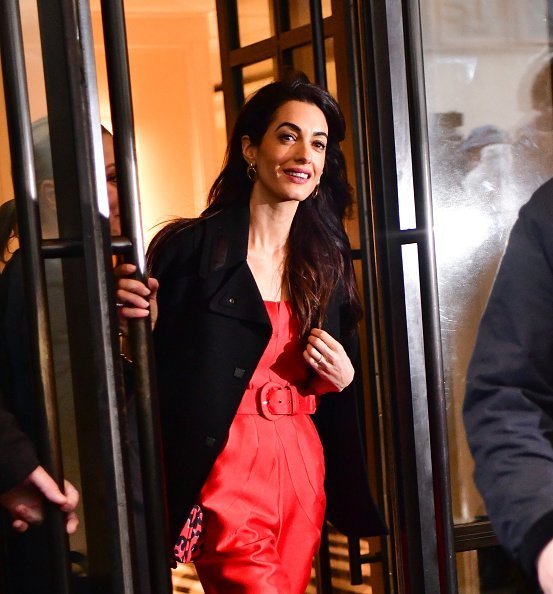 Amal Clooney leaving, Duchess of Sussex's baby shower in New York City. | Photo: Getty Images
The Duchess also dined with her friends at the famous restaurant The Polo Bar, owned by Ralph Lauren. The restaurant is also said to be one of President Trump's favorites as reported by The Mirror.
In the Duchess company aside Serena and Amal, were her Suits co-star, Sarah Rafferty, bestie and fashion designer, Jessica Mulroney, Gayle King (television presenter), Benita Lift (a brand consultant), and her college friend, Lindsay Roth.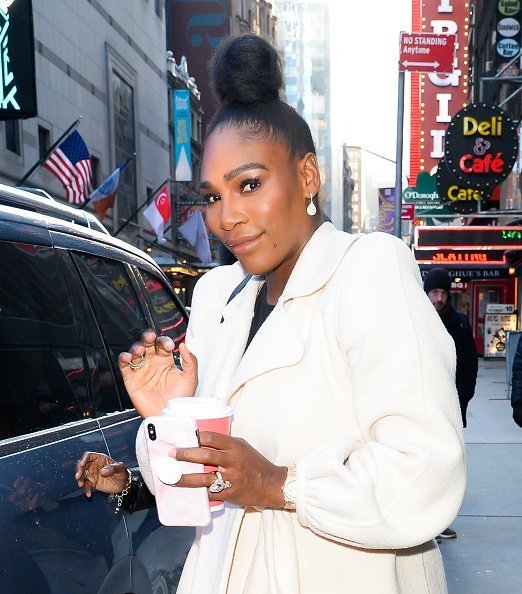 Serena Williams outside Good Morning America in New York City.| Photo: Getty Images
Her friends came bearing gifts, as a baby cot was dropped off at her hotel, as well as pink roses, leading to speculations that the Duke and Duchess of Sussex baby is a girl.The Duchess left yesterday evening to return to the U.K. wearing an attire that was completely different from her usual royal ensemble.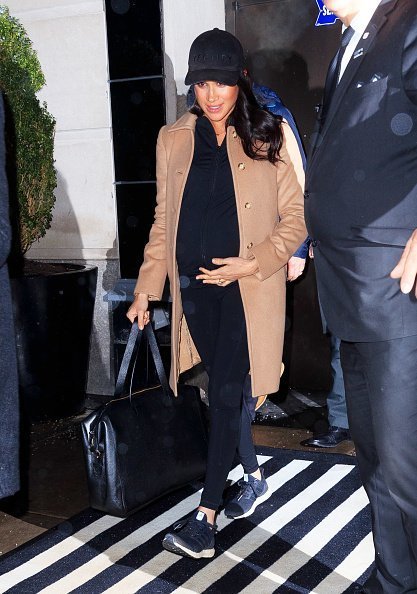 Meghan, Duchess of Sussex in New York City | Photo: Getty Images
She opted for simple and comfy, as she was caught on camera wearing a buttoned-up tracksuit on a pair of leggings, a baseball cap, sneakers, and a camel coat. The Duchess had her hand on her belly as per her style since getting pregnant and boarded a private jet, the Gulfstream GU50 which costs about $150,000 for a trip.
The Duchess had arrived five days earlier on Friday night for a much-needed break with friends. She had arrived on a private jet, and according to MailOnline, Kensington Palace in a press release on Monday stating that they were not paying for the trip.
In August 2018, the Duchess went to Canada to visit her long time friend, Jessica Mulroney. For the trip, she flew on the Canadian airline and did not have the luxury of a private jet.
Please fill in your e-mail so we can share with you our top stories!