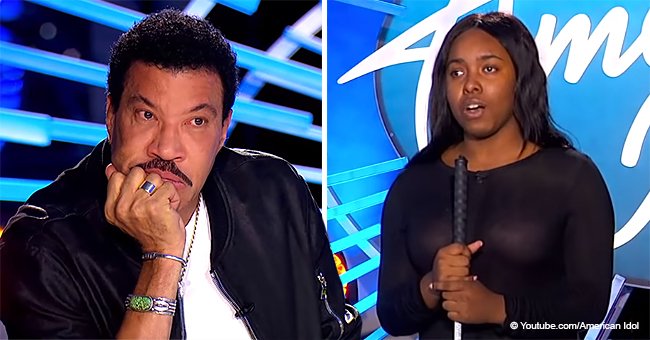 Blind 'American Idol' Contestant Brings Lionel Richie to Tears with Touching 'Rise Up' Cover

Lionel Richie was brought to tears after hearing the voice of a blind contestant on his hit show "American Idol," singing a sweet rendition of the song "Rise Up."
In the most recent episode of "American Idol," Katy Perry, Luke Bryan, and Lionel Richie were shocked when Shayy, a blind high school student, belted out Andra Day's emotional single called "Rise Up."
Prior to her performance, she had to explain why she was carrying a cane, revealing that a year prior, she complained to her mom that she couldn't see the whiteboard in school. A few appointments and tests later, the doctors revealed that she had a brain tumor. While they were able to save her life, the tumor, unfortunately, took her sight.
Despite this, Shayy didn't stop her disability from doing what she loves, using the power of her voice in the best way she can. When she began singing, the judges were in shock, with their jaws open wide. In fact, one host was even brought to tears because of the way she sang.
After Perry told Shayy that she sang like "an angel," the camera focused on Lionel, who looked teary-eyed.
"You have wrecked me," the host said, still moved with the performance. He then proceeded to thank Shayy for being a lesson to everyone, that everyone is so blessed.
"Thank you for that . . . you're a lesson to us all, OK? Because it's the power of the spirit, and you're the reminder of just how blessed we are."
Of course, all judges said "yes" for her to move on to the next round of the competition, and Shayy is now heading to Hollywood, with hugs and applause from all the judges before she left.
Please fill in your e-mail so we can share with you our top stories!