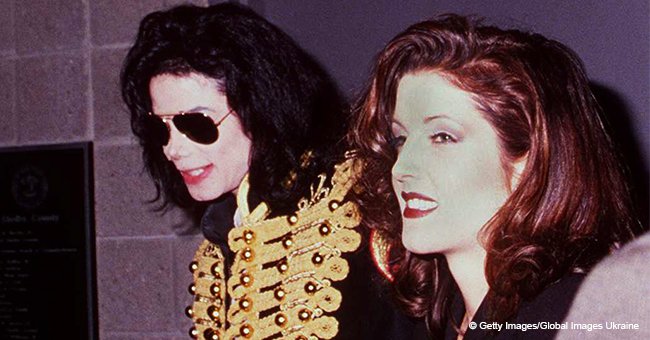 Michael Jackson's Former Maid Claims He Didn't Love His First Wife, Lisa Marie Presley

New claims made by Michael Jackson's former maid suggest that he only used Lisa Marie Presley who was very much in love with him.
56-year-old Adrian McManus spent four years at Neverland working as Michael Jackson's maid. During that time she learned intimate details about the Kind of Pop's doings, including his relationship with Lisa Marie Presley.
When news broke that Lisa and Michael got married it took people by surprise, but not Adrian. Michael had his sights set on acquiring rights to Elvis Presley's massive music catalog.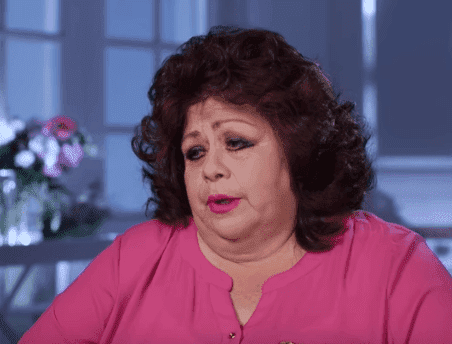 Adrian McManus during her interview on 60 Minutes Australia. | Photo: YouTube/60 Minutes Australia
He had a "to do" board in his bedroom, and Adrian noticed a note, "Got to acquire the song list for Elvis," and
elaborated
during her interview with 60 Minutes Australia:
"It was pinned up on a piece of paper in ink, next to notes saying things like, 'I want to heal the universe' and 'I want to walk hand in hand with Prince Andrew's children.' I thought his Elvis note was a business plan, like when he bought the Beatles catalog. So I don't think he was being genuine to her."
The pop legend faced scrutiny over his relationships with young boys, and as implied, Michael's marriage to Lisa Marie proverbially hit two birds with one stone.
The wedding took the pressure off questions and allegations about his sexual inclinations for the time being, and also gave him access to what he wanted - Elvis Prestley's music catalog.
Their secret wedding took place in 1994 after Lisa Marie, and Michael first got together in 1993. The same year the first of many sexual abuse claims got made against Michael.
His last known romantic relationships of any kind were with Brooke Shields and Tatum O'Neal during the late 70s and early 80s, and Michael often got seen in public with young boys. So when news broke of their marriage two months after the fact, people were stunned.
"What I felt with Lisa Marie, she was very kind. I think that Lisa really truly had a thing for Michael," Adrian said. Wade Robson, Jordan Chandler, and James Safechuck were often seen accompanying Michael in public, and it was Jordan's father who raised the first claim of sexual abuse against the King of Pop in 1993.
The case got settled out of court for a reported $22 million, and a year later on May 26, 1994, Michael married Lisa Marie in the Dominican Republic.
Only two years later Lisa Marie filed for divorce early in 1996 after the couple separated in December 1995, citing "irreconcilable differences." In the settlement, Lisa Marie received 10% royalties from all songs featured on Michael's greatest hits collection, "History."
But the two still got along and often got spotted spending time together in the years that followed. The fact that Michael got married again the same year he and Lisa Marie split, didn't seem to affect their relationship.
In November 1996 Michael wed Debbie Rowe in Sydney while on his "History" tour. Although their marriage only lasted three years, the couple had two children, Paris and Prince.
The release of "Leaving Neverland: Michael Jackson And Me" on January 25 reopened the door to allegations all over again, now all grown up Paris Jackson fears that the shocking documentary is negatively impacting her career.
Please fill in your e-mail so we can share with you our top stories!