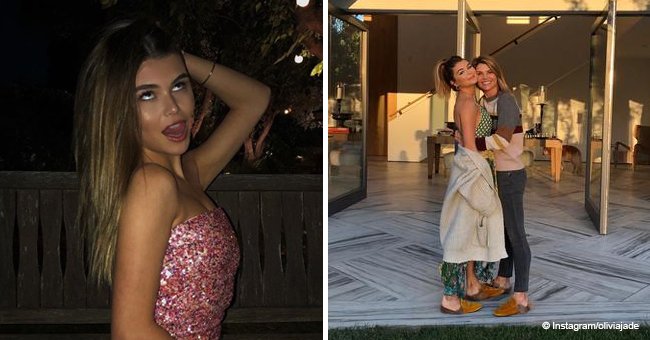 Lori Loughlin's Daughter Reportedly Partied on a Yacht While Mum Was Pulled in for College Scam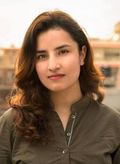 Olivia Jade, daughter of Lori Loughlin, was reportedly on billionaire Rick Caruso's yacht in the Bahamas when her mother was pulled in for college admission bribery scandal.
Olivia, 19, was spending spring break in the area with Caruso's daughter Gianna as Loughlin traveled from Vancouver to LA on Tuesday night to surrender.
"My daughter and a group of students left for spring break prior to the government's announcement yesterday. Once we became aware of the investigation, the young woman decided it would be in her best interests to return home," Caruso told TMZ.
Loughlin and her fashion designer husband Mossimo Giannulli allegedly paid $500,000 in exchange for having their two daughters, Olivia and Isabella, as recruits to the USC crew team. Court documents state the two girls did not participate in the crew.
According to a release from the U.S. Attorney's Office, Loughlin, along with her husband and 48 other people, were indicted as part of the nationwide scheme, including actress Felicity Huffman from "Desperate Housewives".
US Attorney Andrew Lelling of Massachusetts said the "prime movers" of the fraud were parents and other defendants and noted the possibility of students facing charges down the road.
"For every student admitted through fraud," Lelling said, "an honest, genuinely talented student was rejected," Lelling said.
He further added this case is about widening corruption of elite college admission through steady application of wealth combined with fraud.
In a recent clip posted on Twitter, Loughlin's daughter Olivia, who is a social media star, admitted that she is only attending college to fulfill her parent's wish and did not want to study in the first place.
"I don't know how much of school I'm gonna attend. I do want the experience of like game days, partying. I don't really care about school as you guys all know," Olivia said in the clip she posted on Twitter.
The video caused an uproar on social media, with people referring to Olivia as a "spoilt brat".
According to reports, Loughlin's daughters are dropping out of the University of Southern California and plan to "lay low" for a while.
USC has promised to revisit its admission process to ensure cases like these are not repeated in the future.
Please fill in your e-mail so we can share with you our top stories!