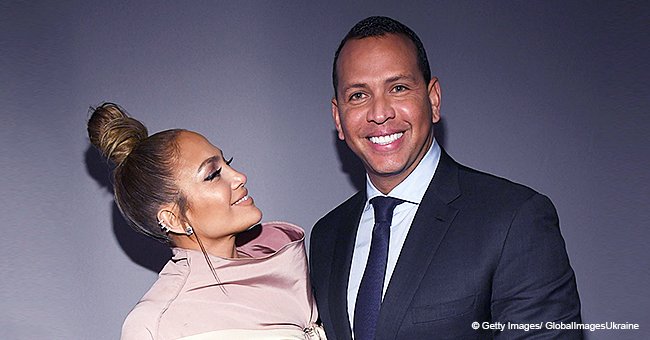 Alex Rodriguez Challenged to Take a Polygraph after Allegations of Cheating on JLo

The ex-baseball player, Jose Canseco, said that Rodriguez cheated on JLo with his ex-wife, Jessica Sekely, a fact that could ruin the couple's wedding plans.
Jose Canseco is not willing to stay quiet and lashed out again against his ex-wife Jessica Canseco for "defending" Alex Rodriguez and denying they were lovers when the former Yankees player was already in a relationship with Jennifer Lopez.
The former baseball player again used his Twitter account to insult Alex Rodriguez, whom he called "piece of [expletive", and took the opportunity to also apologize to Jennifer Lopez for being "trapped" in this embarrassing scandal.
The Cuban athlete not only called his ex a liar but challenged the Bronx Diva fiancée to "be a man" and undergo the polygraph test.
Jose Canseco refuted his ex and said he will tell "the whole truth."
"You lied to defend that piece of [expletive, Jessica, I told you not to open that Pandora's box, it's time for the polygraph and to tell the truth now," Canseco wrote in this Twitter message in which he replies his ex-wife about Alex Rodriguez.
"Jessica is calling me a liar and you have forced me to defend myself and tell the whole truth, here comes the biggest story about Alex Rodriguez and about you, the truth hurts, don't run away or hide from a polygraph," he added in a message he posted on Twitter.
He challenged A-Rod "to be a man" and undergo the polygraph test.
"Alex Rodriguez, I challenge you to the polygraph if you are man enough to confront me," the former baseball player continued. "Alex, since you say you are a man, why don't you contact me to talk face to face? You know how to contact me," Canseco added in another tweet.
The Cuban athlete apologized to Jennifer Lopez for what is happening.
"Jennifer Lopez I have heard that you are a very good person, I feel that you are trapped in the middle of all this, but the truth has to be known," said the former baseball player in another of his messages.
Jessica Canseco denied having had an affair with Alex Rodriguez.
The model and businesswoman said that she has not seen the Yankees' former player for more than five years. In this Twitter message, he said that the "false accusations" of his ex-husband "are not true" and he ordered José Canseco to "continue playing with his alien friends".
The scandal started shortly after J.Lo and A-Rod announced their engagement.
Alex Rodriguez asked Jennifer Lopez if she wanted to be his wife on a beach in the Bahamas. It was a day later when José Canseco publicly accused him of cheating J.Lo with his former Jessica Canseco.
Please fill in your e-mail so we can share with you our top stories!