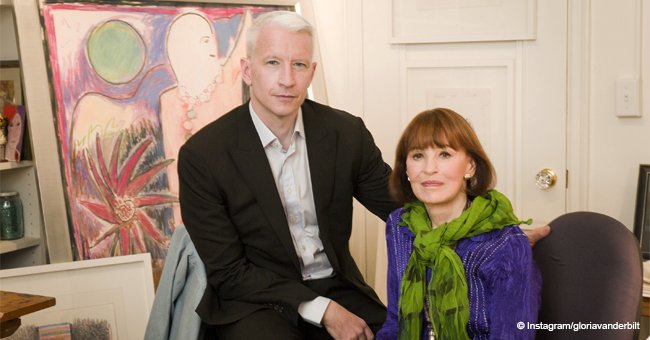 Iconic Gloria Vanderbilt Is Fabulously Rich - but Her Son Won't Get a Cent after Her Death
CNN host Anderson Cooper might be born with a silver spoon in his mouth, but he will not be getting any of his mother's money as an inheritance.
Cooper, 48, hails from the Vanderbilt family, one of the richest families in American history. Despite coming from American royalty, he will not be a part of his family's lavish fortune and he is anything but disappointed.
In an interview, Cooper revealed he was told by his parents that he would not receive an inheritance when he was young.
He shared how he was lucky to grow up with great privilege and "very lucky" to be able to afford college and not have student loans. He further said his parents paid for his college but it was up to him to make a living.
Gloria's parenting approach was to make Cooper feel like he had to make a good life for himself on his own. Cooper said he was grateful to his parents for pushing him to work hard and build and his own empire.
"I'm glad I never had that expectation hanging over me or that safety net to fall back on. I always thought, 'I'm on my own and that's the way it should be."
Today, Cooper is worth $110 million and his yearly pay on CNN is $12 million. Looks like his mom's parenting turned out to be effective after all.
Cooper's mother Gloria, 95, is the direct descendant of shipping tycoon Cornelius Vanderbilt. She was married four times and her last husband was Wyatt Cooper, the father of Anderson Cooper.
In her latest documentary, Gloria reflects on her expansive career and talks about her good and bad experiences with life.
In the documentary titled "Nothing Left Unsaid", Cooper shared how the Vanderbilt side of his family did not really have any reality for him. He also shares how the reality of Gloria's life is "so different" than what the "public face" is.
Please fill in your e-mail so we can share with you our top stories!