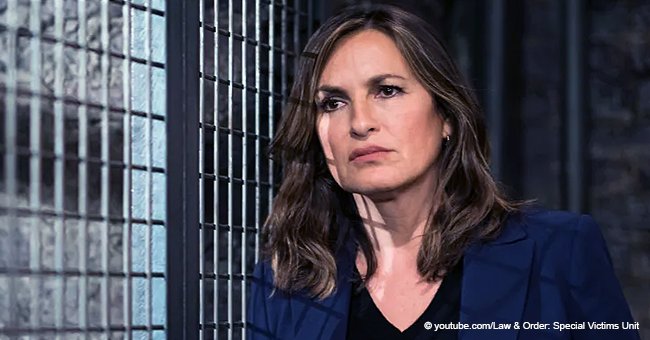 'Law & Order: SVU' Team Uncovers Truth behind a Missing Child Cold Case in the Last Episode

Last episode of "Law & Order: Special Victim Unit" left fans with their hearts pounding after the evidence found on the criminal's home led the team into a whole new direction. Spoiler Alert!
Finding a young girl captive inside a car trunk leads the SVU team to a man named Emerson Mauer, the owner of the vehicle.
They thought they had caught a child abductor and molester but after searching his home they found a link to a cold case involving the disappearance of a boy in the '90s.
The story gets complicated from this point on, with the team coming to the conclusion that the man who goes as Emerson Mauer is, in fact, the missing boy from the '90s who died in an accident in the family home and was buried in the backyard.
It is concluded that the parents of the real Emerson Mauer kidnapped the boy, actually named Kevin to replace their dead son and cover up for the fatal accident that happened during a marital fight.
Truth is that no one can miss this last episode; it will give you the chills.
"Law & Order: Special Victim Unit" presented its first episode in the United States in September 1999. Often people who suffered sexual abuse congratulate the cast of this broadcast for presenting this kind of stories in the right way.
It is one of the series that has guest stars from television and film such as Jeremy Irons, Cynthia Nixon, Robin Williams, Alec Baldwin, Chloe Sevigny, John Ritter, Bradley Cooper, Sharon Stone, Patricia Arquette, Mike Tyson, Amanda Seyfried, Pablo Schreiber, and many others, have participated throughout these 20 seasons.
While some series show us the investigation process and others the judicial plot, "Law & Order: SVU" amalgamate both, which provokes a ruthless rhythm, constant script turns and generates paralyzing attention: if you start to watch it, it's impossible to stop.
The unsuspected endings are one of the most relevant features of the series because when there's only 5 minutes to finish the episode, you have a possible hypothesis of who is the murderer and how he made the crime, but suddenly, something happens.
Like in this episode that we just told you about, a tremendous 180-degree turn comes to change everything and you realize that you still lack some expertise in these police issues.
The NBC show will be stepping on a big milestone when it returns in the fall for its 20th season since it will be tying with Gunsmoke and the original show, Law & Order, as the longest-running primetime drama on television.
The production team knows how crucial the 21st season would be, but for Mariska Hargitay, who is a longtime series star of the show, she is confident that the show would go beyond that.
Please fill in your e-mail so we can share with you our top stories!