'OMG, OMG, OMG!' Mom Hysterical as Son Surprises Her after Being Released from Jail (Video)
Raheem Shackleford reunited with his family after 21 long years, and his mom went hysterical after being surprised by him. 
Raheem Shackleford was arrested at the age of 16 and has never been released from prison since then. He was charged and found guilty of second-degree murder, robbery, possessing an instrument of crime, and criminal conspiracy. 
Now, he made sure to surprise his family after his release, which had his mom in tears. It's been a while since they've been together, and the ecstatic mom was in disbelief, saying "OMG" again and again. 
Aside from her, Raheem reunited with the rest of his loved ones, including his son, who was only 3 years old at the time of his incarceration. 
Social media users who were able to see the video also shared their thoughts about it, saying how his mom's reaction is priceless, and can easily bring people to tears. 
On October 26, 1997, the suspect together with Tyree Wallace and Matthew Corprew planned an armed robbery to occur the next day on the Salt & Pepper Deli in Philadelphia. 
After the robbery, it turns out they only obtained an approximate $100 after beating and killing the owner of the store named Mr. Kang.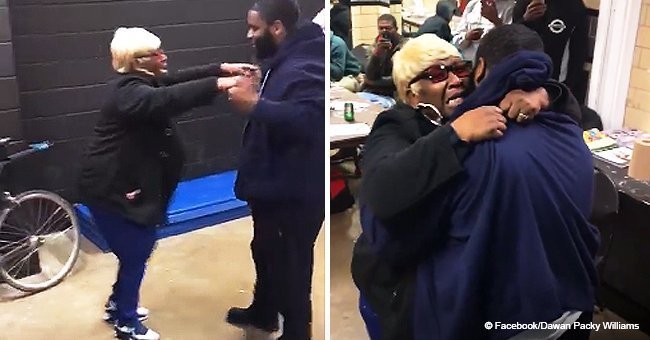 Shackleford was sentenced to life in prison for murder, and a consecutive aggregate term of eight to sixteen years in prison on conspiracy and possessing an instrument of crime convictions. 
On March 14, 2017, he was finally released from jail and is reunited with his ecstatic family. He now lives a quiet and peaceful life with them, making sure to be a law-abiding citizen to avoid him from ever being separated from his family again.