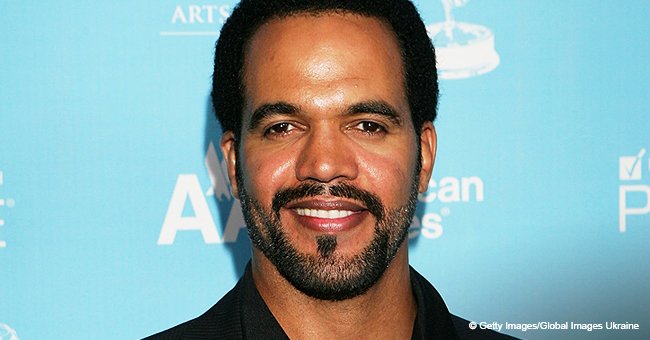 Kristoff St. John Died 4 Years after Son's Suicide, Left behind 2 Daughters Who Miss Dad a Lot

Kristoff St. John, the actor who portrayed Neil Winters on "The Young and the Restless," died on February 3, 2019, four years after his son committed suicide.
The man passed away at his home in Los Angeles, California. So far, the details of his death are not of public knowledge. Those who have followed the actor's life believe that he probably killed himself.
Kristoff was married to boxer Mia St. John, with whom he had two children, Julian and Paris, born in 1989 and 1992 respectively. Unfortunately, Julian was diagnosed with schizophrenia in 2013.
JULIAN'S DEATH
Apart from that, the young man fought depression throughout his entire life. On November 23, 2014, Julian was found dead at age 24 in his room at a mental health care facility in Long Beach, California.
Soon after that, Kristoff and Mia filed a wrongful death lawsuit against the La Casa Psychiatric Health Facility claiming that the staff members didn't do the mandatory check-ins that Julian needed.
It was also revealed that the man was supposed to be checked on every 15 minutes and the video surveillance proved that Julian had not been supervised for over one hour before he was found dead.
KRISTOFF'S DAUGHTERS
Apart from Julian and Paris, Kristoff had Lola, born in April 2003, during his relationship with Allana Nadal. Sadly, both girls have experienced the deaths of their brother and father.
Paris is a model, singer, and songwriter who graduated from Santa Monica College in 2014. The 26-year-old woman dated model and photographer Bryan Randall soon before he started dating Sandra Bullock.
Lola, on the other hand, is 15 years old. For her last birthday, Kristoff threw a big celebration and shared his excitement on Instagram, writing an amusing message to any "boy" who may try to be with Lola.
"I just wanted to let you know: I have eyes in the back of my head, HD surveillance cameras, Google Earth imagery, professional high sensitivity recording equipment, infrared and night vision goggles, multiple drones, a lie detector test machine, a UN-sanctioned resolution to hunt you down," joked the late actor.
At the moment, the St. John family is coping with their loss. Mia has gotten a lot of support, although she has asked people to send their prayers to Paris and Lola who need them the most.
If you or someone you know is considering suicide, please contact the National Suicide Prevention Lifeline at 1-800-273-TALK (8255), text "help" to the Crisis Text Line at 741-741 or go to suicidepreventionlifeline.org.
Please fill in your e-mail so we can share with you our top stories!