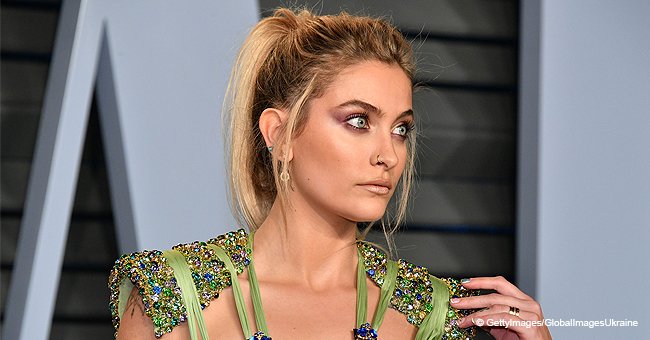 Paris Jackson Promptly Denies News of Suicide Attempt

Paris Jackson, the daughter of the King of Pop Michael Jackson, has recently denied the story that she had been rushed to a hospital after attempting suicide at her Los Angeles residence.
It was reported that, on Saturday, March 16, 2019, around 7:30 a.m., an emergency response unit had been called to the 20-year-old's home, which turned out to be a lie.
The story, firstly spread by TMZ, stated that Paris had slit her wrists and the reason behind it, according to 'family sources,' was the controversial "Leaving Neverland" documentary.
The publication shared that the young celebrity had been placed on 5150 hold, also known as the involuntary commitment of those who are considered to be a danger to themselves and others due to mental illness, but she is currently in stable condition.
SNAPPING BACK
Paris, who actually tried to take her own life back in 2013, was fairly quick to respond to the story through her Twitter account by calling "liars" to those who initially reported the story.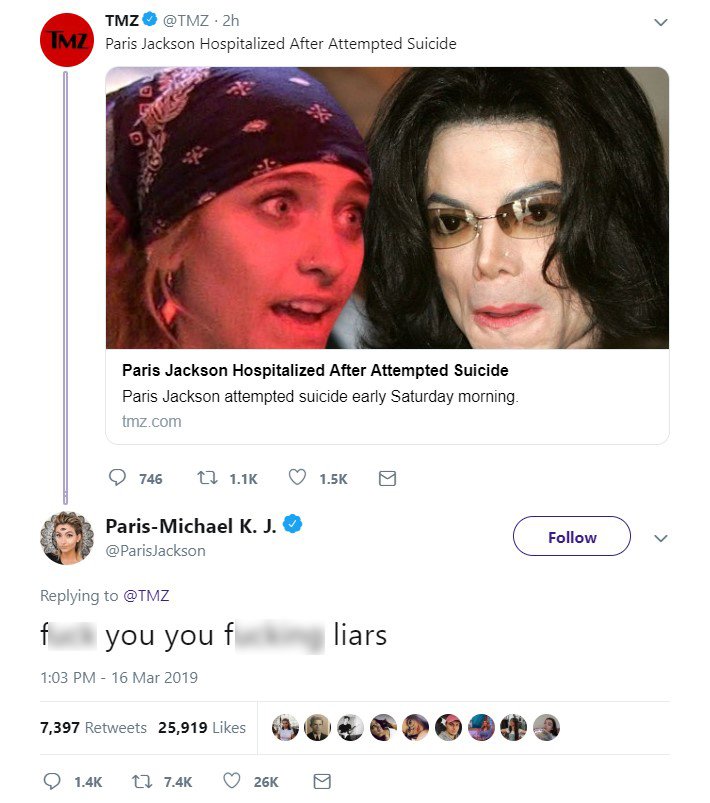 Paris Jackson's reaction to TMZ's article | Photo: Twitter/Paris Jackson
The story, firstly stated that Paris had slit her wrists
The "Leaving Neverland" documentary, in which Wade Robson and James Safechuck accuse the late singer of molesting them when they were children, was allegedly used to making it seem like the last straw for Paris.
The 20-year-old has always defended her father when it came to the pedophilia accusations, and although the documentary is causing the Jackson children quite a lot of stress these days, Paris doesn't seem willing to stop fighting for the truth.
Please fill in your e-mail so we can share with you our top stories!