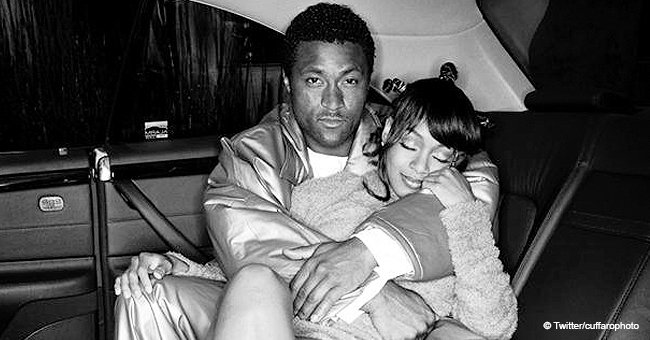 Remember 'TLC's Left Eye? After Her Death Fiancé Andre Rison Got Married, Has at Least 4 Kids
After TLC's Left Eye's death, her then Fiancé Andre Rison moved on. He got married and has at least four kids already.
Footballer Andre Rison had once been engaged to Lisa Lopes, who was better known as Left Eye. He was the highest-paid receiver in the game at the time.
His relationship with Lisa 'Left-Eye' Lopes had always been rocky. From getting ready to marry each other to her burning down his mansion and getting probation, they struggled to find common ground. However, it all changed when Lopes tragically died in 2002.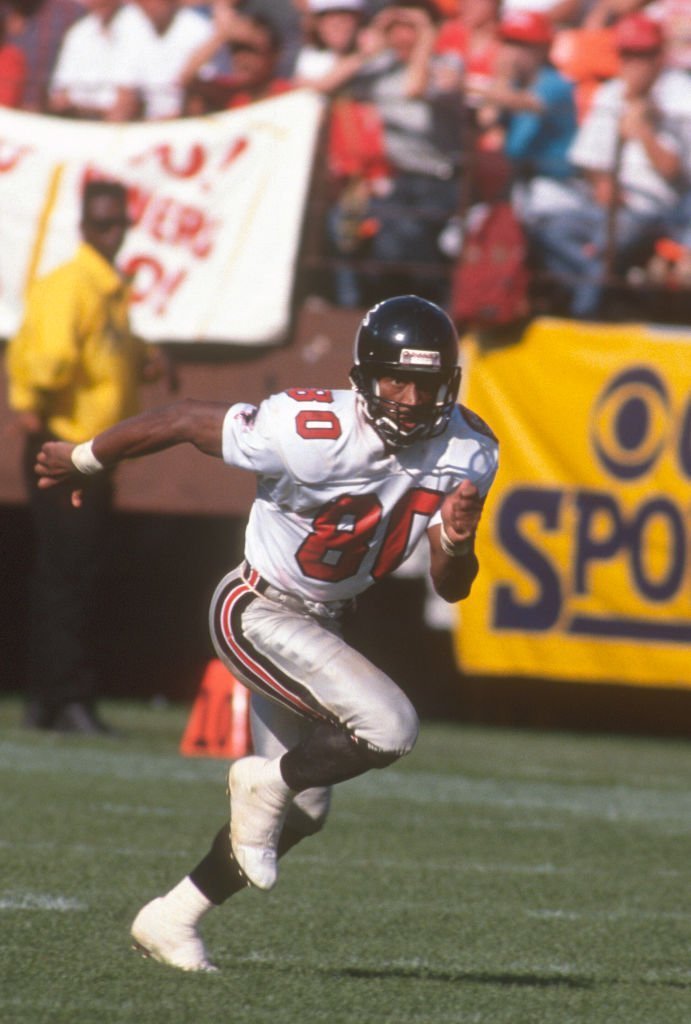 Andre Rison #80 of the Atlanta Falcons runs a pass rout against the San Francisco 49ers during an NFL Football game | Getty Images
Though her death tested his resolve, Rison stayed strong. Over the years, he has shown a strong sense of self and a deep desire to give back to young people.
He has since moved on and is the father to at least four children. He also coaches at the Football University and calls himself "an overseer" with his brother in a record and film company.
"Eventually, eventually, I will. I've been doing this for several years now. I coached a little bit in my hometown, Flint, Mich. I felt like I was a coach when I was a player. When you're the go-to guy, you end up being a player-coach anyway. I get a kick out of seeing a kid who has no clue and then, after 72 hours with me, they have all the clues in the world," said Rison about his coaching job in a 2009 interview.
He also revealed that he often encourages his kids to work hard even if they make mistakes. He said:
"I tell them they can't make mistakes they can't come back from. Because I overcame adversity. I had some problems I caused, some I didn't. But I overcame it. I tell them not to even put themselves in bad situations. Don't be a follower. President Clinton did some things wrong with that whole adultery thing. Martha Stewart did some things wrong. Kobe Bryant did some things wrong. They all made mistakes here and there, and I relate that to them."
Recently, the proud dad of at least four little daughters devotes a lot of time to his family. He recently posted on Twitter that he was getting ready to attend a father-daughter dance.
In another post, he wrote:
"This is why I can't give up in life, no matter the hurdles I face. #WhatsYourReason #RisonUp"
He is also currently happily married. His wife's Twitter bio reveals that she is a mom of four little girls named Alesandra, Amada, Catalina, and Santana Rison and the step-mom of Andre's son, Hunter Rison.
Please fill in your e-mail so we can share with you our top stories!