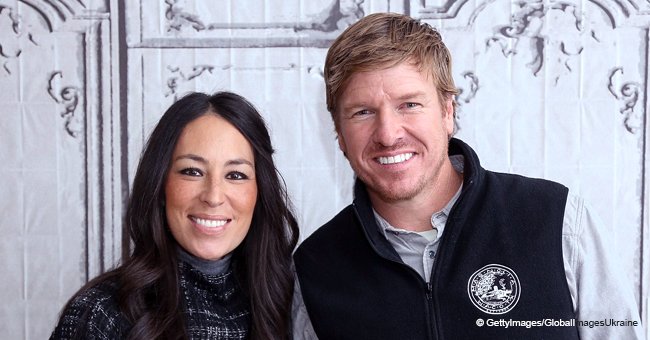 Here's How Joanna and Chip Gaines' Marriage Is Similar to Her Parents' Marriage
As Joanna Gaines will soon congratulate her parents on almost 50 years of marriage, it reminds Joanna of her marriage to Chip that's been going strong for 15 years and counting.
Fans across the world came to know the couple as the husband-and-wife team who did amazing house transformations in the HGTV hit, "Fixer Upper." The show first aired in 2013 and grew from strength to strength along with every other project they touched.
Their flagship store, Magnolia Market in Waco, Texas, grew into a lifestyle brand and is often credited with breathing new life into the small town. They also converted an abandoned Waco site into a busy retail marketplace in 2015 and published their national best selling memoir the following year.
In their memoir, Chip and Joanna elaborated more on how their own love story began. Things between the two had a rocky start when Chip showed up late, red-faced and without apology for his tardiness, but as Joanna wrote:
"He didn't apologize for being late, either. He had so much confidence. I don't know. I can't explain it. Only Chip could be an hour and a half late and have no one mad about it."
They both graduated from Baylor University in Waco, Texas, but three years apart and didn't meet until after Joanna graduated in 2001 at her father's shop.
The second date followed a few months after the first, but Joanna and Chip soon discovered they shared an outlook on life and were brought up in "very similar environments." After a year Chip finally won Joanna over and the couple got engaged.
Chip popped the question in their neighborhood shopping center in front of their family and friends after she said yes Chip took Joanna to a Jewelry store where she designed her engagement ring. The couple wasted no time and tied the knot the following year on May 31, 2003.
When the couple returned from honeymoon, Joanna realized her love for interior decorating when she joined Chip in flipping their first house together. The beginnings of an unstoppable team.
On June 21, 2018, the couple also welcomed their 5th child, Crew into the world and joined siblings Emmie Kay, 8, Duke, 9, Ella, 12, and 13-year-old-Drake. Loving the big family life the couple hinted that there might be another baby in the cards as Chip said:
"I think we have to have another one because I'm particular about the only child thing. Crew needs a sister to manage this whole thing out. Don't be surprised if No. 6 is in the cards!"
The last pregnancy was much harder on Joanne at 40, than any other but still consider her unplanned pregnancy a blessing as Joanna added:
"It's sweet how, even in the most unpredictable ways, we're given exactly what we need for that exact moment in time. It wasn't something I could have anticipated. But being pregnant and 'forced' to slow down has been a gift."
Looks like Joanna and Chip are aiming for the same marriage mileage as her parents, having been together since 1969 after they met in Korea while her father got stationed there.
But one might wonder with the couple's other gift of flipping houses into something unusual, what their own house looks like, and they gladly shared.
Please fill in your e-mail so we can share with you our top stories!