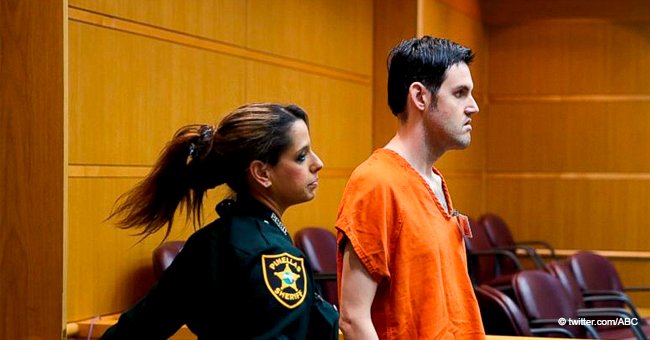 Florida Dad Accused of Dropping 5-Year-Old Daughter off a Bridge May Be Spared Jail
Florida man, Jonchuck, who was accused of killing his daughter after throwing her 62feet deep into the Tampa Bay bridge on January 8, 2015, is set to plead insanity as a defense.
The first class murder trial for Jonchuck begins after a four-year-long wait for the accused whose trial was delayed because he was formerly incompetent to face trial.
Jonchuck, who was a victim of public criticism after he killed 5-year-old Phoebe claims that he heard "voices" instructing him to throw the young girl off the bridge.
When the police finally caught up with him on the night of the murder, he explained that he obeyed the "voices" because he was afraid that his disobedience would hurt everyone else and make them go to hell.
Saying weird things with biblical allusions in such a manner that made no sense was something Jonchuck was known for. His divorce attorney, Genevieve Torres recalled that he called her office several times to say weird biblical things. His mother also told the police that her son dealt with bipolar disorder and schizophrenia.
Jonchuck's attorneys, following this evidence and more have prepared their client to claim insanity as his defense for killing his daughter.
Jonchuck's hearing will be done under Judge Chris Helinger and 12 jurors at the Pinellas Justice Center in Clearwater, Florida.
Bob Dillinger, a Pinellas County Public Defender in an interview with Tampa Bay Times stated the odds of Jonchuck's case. According to him, going scot-free after claiming mental impairment for the first-degree murder in Florida is a very rare happening.
He added that since the prosecutors on Jonchuck's case were not seeking the death penalty, Jonchuck will go to prison for life if convicted and if not, he would be put in a state hospital for the rest of his life.
And if none of these two happen, Jonchuck's case might be handled like that of the Australian man who threw his daughter into a bridge some years ago. Even though he claimed insanity, he was convicted on the ground that he killed his daughter to spite his wife with whom he was having a serious divorce battle at the time. He was sentenced to 32 years non-parole prison term.
For Jonchuck, success, in this case, will be an acquittal but for this to happen, his attorneys have to do a good job to convince the court that their client was mentally ill at the time of the murder.
Please fill in your e-mail so we can share with you our top stories!