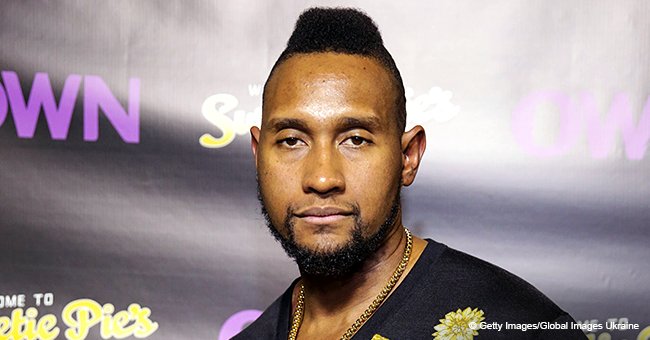 Remember 'Welcome to Sweetie Pie's' Star Tim Norman? He's Being Sued for $250,000 in Unpaid Rent
"Welcome to Sweetie Pie's" star Tim Norman has been sued by his restaurant's landlord for not paying $250,000 in rental fees.
Tim Norman is in trouble with the law once again after The Blast obtained documents that state that Kensinger Properties filed a lawsuit against the restaurant owner and the company behind their famous Sweetie Pie's Restaurant.
According to the suit, Norman leased property in Houston through his company, where their Sweet Times by Sweetie Pies restaurant used to be located. Now, Kensinger is accusing Norman of breaching their previous agreement which shows that he owes a total of $254,019.76 in back rent and unpaid fees.
Aside from his current lawsuit, he was imprisoned in a Harris County, Texas jail in 2018 after the court found him guilty of assaulting one of his ex-restaurant employees the year prior. He was shortly released from jail after paying $500 bail.
On April 15, 2017, he punched an employee named Horace Hodge in the face, who was a former chef at Sweetie Pie's. According to Hodges, he was speaking to his former boss about paychecks for their other employees that have not been paid, and Norman's temper rose until he punched the chef in his left eye.
At the time of the assault, his ex-girlfriend, "Basketball Wives" star Jennifer Williams was at the restaurant that day and revealed to the police that while she did not see him punch the chef, Norman had revealed to her that he punched Horace in the face just minutes after he left the restaurant.
Horace immediately reported his boss to law enforcement, who supported him throughout the case.
Tim has also been accused of stalking his reality TV star girlfriend, going to court numerous times to try and deal with the way he stalked her, as it has been affecting her greatly.
"I need a permanent restraining order to get this guy out of my life forever. It's taking a toll on me. It's really wearing me down. I haven't been sleeping well. My mind is all over the place. I'm nervous. I still don't want to walk my dog after dark."
With the number of run-ins with the law that Tim has had in the past couple of years, it may be wise for him to lay low in the future to avoid any other mishaps. After all, these run-ins don't come easy and cheap for the restaurant owner, who may be finishing off his restaurant earnings to pay off these legal fees.
Please fill in your e-mail so we can share with you our top stories!