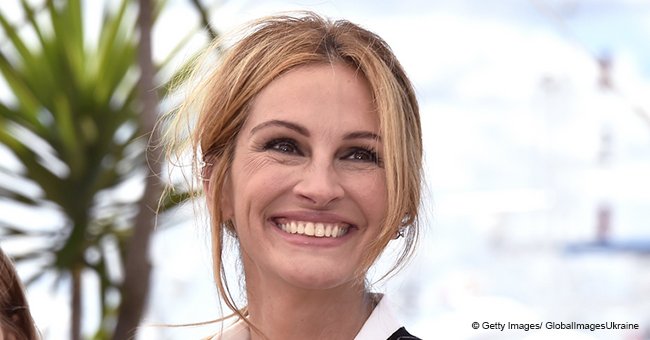 Here's Why We Never Hear about Julia Roberts' Kids
Unlike the children of many other celebrities who share the spotlight with their parents, Julia Roberts' kids are so far from the spotlight; we barely hear a thing about them.
The Moder kids, Hazel, Phinnaeus, and Henry, have topped the chart of celebrity kids that we do not see or hear about often and there are reasons for this. The first is that Julia Roberts and her husband, Daniel Moder, avoid the internet, especially Twitter and Instagram as much as they can.
These kids are also rarely ever seen because of their parents' decision to keep family affairs private. And they have kept it so private that the kids went to Disneyland without the internet knowing!
Julia is so private with her family affairs that she attends her kids' events wearing clothes that help her mix well with the crowd. Also, on several occasions, she has declined autographs and avoided paparazzi, stating privacy as the reason.
She also hides her children from the spotlight because she does not want them to choose careers for the wrong reasons. None of the kids have shown interest in cinematography, and that is okay by the parents. They have shown interest in music, particularly in playing instruments like violin, cello, and the trumpet.
For the 51-year-old mother, her kids only need to bother themselves with school now, not aspirations influenced by her fame. She is one of those who believe fame can be harmful and make people change.
Roberts revealed that she was worried about leaving her kids with Emma Stone, who came visiting shortly after becoming famous. However, she saw that Emma was still the "magical girl" she'd always been.
Regardless of her need for privacy, Julia still maintains a good relationship with her friends. George Clooney and Oprah described her as "a lifelong friend."
The award-winning celebrity has also managed to keep her marriage with Daniel Moder beautiful despite several rumors about a looming divorce.
With a beautiful family of five, a career that is blooming, and her love for people and the environment, Julia Roberts continues to win the hearts of people around the globe.
Please fill in your e-mail so we can share with you our top stories!