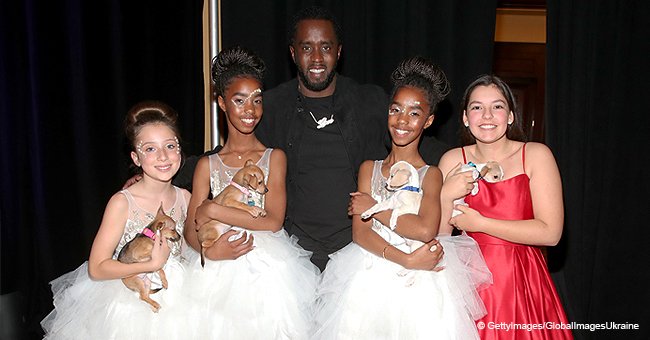 Diddy's Twin Daughters Stun in Matching White Tutus as Dad Gifts Them Flowers at Paw Works Gala

Jessie James and D'Lila Star Combs, the twin daughters of rapper Diddy, attended the Paw Works gala at the Four Seasons Westlake Village in Los Angeles.
According to Chad Atkins, the founder of Paw Works, the goal of the non-profit organization is to raise funds and awareness for abandoned shelter pets to reduce the number of animals "unnecessarily euthanized" each year.
The girls, born in 2006, were part of the 5th Annual Ties & Tails gala, which had auctions, 3-course dinner, and some other activities, including the performances of Trenyce and David Hernandez, contestants in "American Idol" season 2 and 7, respectively.
ACTIVITIES AT THE GALA
During the event, some people received "Pawsitive Awards" due to their efforts to create a "pawsitive" impact in the lives of animals in Southern California.
"So Beautiful they are. Splitting image of their Mother."
Among the people who presented the awards, there was Rachel Lindsay from "The Bachelorette," Parker Bates from "This Is Us," Raegan Revord from "Young Sheldon," and more.
DIDDY SURPRISING HIS DAUGHTERS
D'Lila and Jessie, as members of the Paw Works Child Pet Ambassadors, were surprised by their father who presented flower bouquets to congratulate them on their contribution.
Quincy, the twins' older brother and Diddy's adoptive son, uploaded a photo of his sisters wearing matching, beautiful, white dresses featuring tutus. Both of them were smiling at the camera and holding their bouquets in the most adorable way.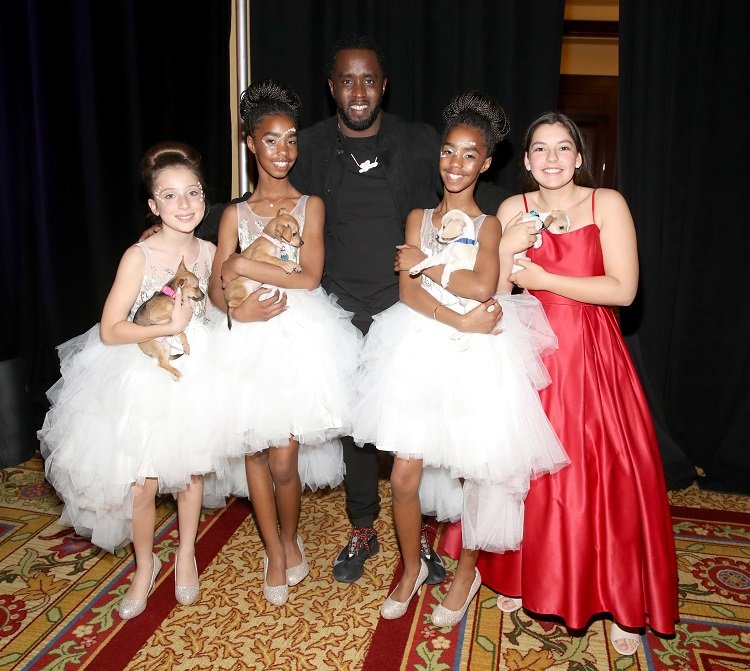 Diddy, her daughters D'Lila and Jessie, and two more young girls at the 5th Annual Ties & Tails Gala in California | Source: Getty Images
For the caption, the young man wrote, "look at my ladies at work!" As soon as he shared that image, his followers took to the comment section to express their thoughts.
"Pretty Young ladies I know their happy to have a big brother like you god bless you all," wrote one user.
"Awe... So Beautiful they are. Splitting image of their Mother," admitted a second follower.
"Your mom would be so proud of them... you guys are making her proud in heaven..." pointed out another person.
KIM PORTER'S PASSING
Unfortunately, Kim was found unresponsive in her home in San Fernando Valley on November 15. Her death was ruled as a "natural cause" soon after finding her, but things were not specific.
Several weeks later, it was officially confirmed that she suffered from pneumonia, which was the real cause of her death. Kim struggled with nasal congestion and would cough out phlegm with blood soon before passing.
Apart from that, she had excessive sweating, body aches, and a sore throat. The doctor prescribed her Toradol, an anti-inflammatory drug along with saline fluids and vitamins, but it didn't help her, sadly.
Please fill in your e-mail so we can share with you our top stories!