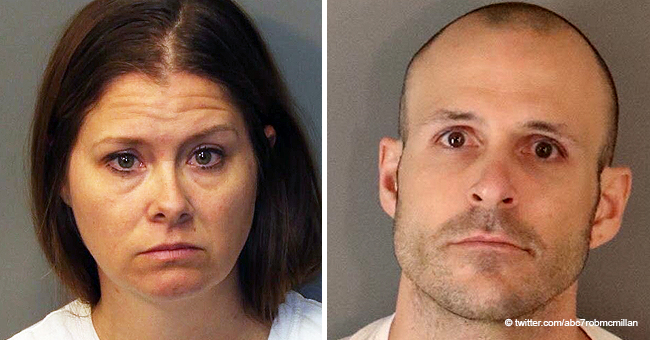 Parents Arrested as Their 8-Year-Old Son Hasn't Been Seen in Weeks
Authorities have leveled charges against parents of an 8-year-old boy reported missing for about three weeks. They were charged with willful harm to their child; one can only wonder where he is.
The Corona Police have been investigating the case surrounding Noah McIntosh an 8-year-old kid last seen three weeks ago. The Police moved to arrest the parents of the child, Jillian Godfrey, and Bryce McIntosh on suspicions of child abuse.
They have since been charged with willful harm to a child and are due to be arraigned on the 8th of April after an initial postponement. Noah's mother, Jillian Godfrey raised the alarm over her son, calling Police to check up on him after his father, McIntosh wouldn't allow her to see him.
The parents lived separately with Noah's father having custody of the boy. The Police began investigating the case on Tuesday. They met with Jillian and spoke with her. Their attempts to reach Bryce and contact him at his apartment yielded no fruits.
They then got a search warrant for the residence and swung into a full search the following day. Officers found him and his 11-year-old daughter, with Noah still unsighted.
The Police, however, say that they are working tirelessly to resolve the case and have assigned more than ten detectives to help solve the mystery.
McIntosh is currently held on bail, set at $1 million, while Godfrey's is set at $500,000. In a press conference explaining the reason behind the arrest of the parents, Corona PD said that they arrested the parents based on suspicion of child abuse.
This suspicions emanated from the evidence they found during their investigations, although they went no further to elaborate on what that evidence was. Police also implored the public to come forward with any news about Noah or any sightings of him.
Anyone with such information should swiftly report by contacting Detective Mario Hernandez on 951-279-3659 or via email at Mario.Hernandez@CoronaCa.gov.
In a related development, the Columbus Police released a statement stating that reports of a 4-year-old girl going missing in east Columbia were false. The Police had on Monday sent out information saying that Briana Jefferson was missing.
The girl's parents saw the post and contacted the Police explaining to them that their girl was safe with them and was never missing. The Police also said the woman who brought forth the fake news made up the story and appropriate charges will follow soon.
It is important to cater for kids closely and always know their whereabouts. The agony of searching for a missing child remains a harrowing experience. Hence all hands should be on deck to curb the trend and also find the missing children.
Please fill in your e-mail so we can share with you our top stories!