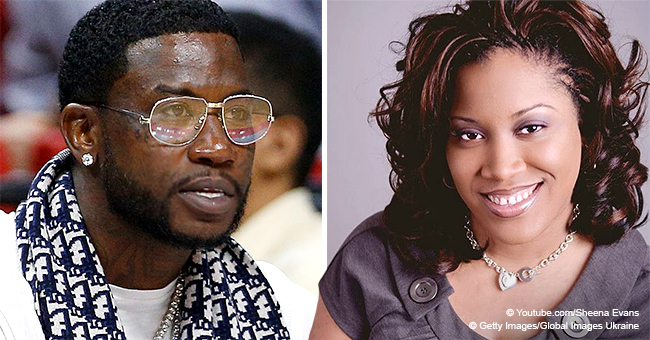 Mother of Gucci Mane's Son Wants Him Locked up for Failing to Pay up in Legal Case
The mother of Gucci Mane's 11-year-old son asks the court that he be thrown back in jail in the midst of their bitter custody battle. She claims he's disregarding the court's orders.
Gucci Mane will be back in jail if it was up to his baby mama. Sheena Evans, the mother of the rapper's 11-year-old son, Keitheon filed new court papers requesting for him to pay up or be thrown back in jail.
DETAILS OF EVANS' COMPLAINT
Evans claims in documents obtained by People that the rapper has been remiss in his financial duties concerning their child. Among other things, he failed to cover the cost of her lawyer amounting to $2,495 despite a court order demanding him to settle.
Evans describes Mane's actions as "outrageous and egregious" displaying "an alarming disregard of the consequences of his contemptuous behavior."
"He could care less," she adds.
Apart from his disregard of financial obligations, Evans says Mane has also been uncooperative when asked to turn over documents to her lawyer that will help advance their child custody case. She suggests throwing back the 39-year-old in jail if he continues to remain unresponsive.
PUSHING FOR MORE
Evans previously filed for a motion to increase Mane's child support from $2,076 a month to $20k. She claimed the singer who was released from jail in 2016 has had a significant increase in his income since then. She cites his $1.7 million wedding to Keyshia Ka'Oir in 2017 and the 10-part TV special about it that followed.
In response, Mane asked that the lawsuit be dismissed as he established no increase in his income since their 2011 custody agreement. He also denied spending the amount Evans pegged for his wedding.
LIVING IN POVERTY
In January, Evans slammed Mane for his extravagant lifestyle while his son lived in poverty. She revealed she and Keitheon were living "on government assistance" in section 8 housing and relying on food stamps and Medicaid. She used that information to strengthen her lawsuit claiming for higher child support. However, Mane insisted the amount he's currently paying is sufficient considering he's also covering his son's health insurance and medical expenses.
Please fill in your e-mail so we can share with you our top stories!