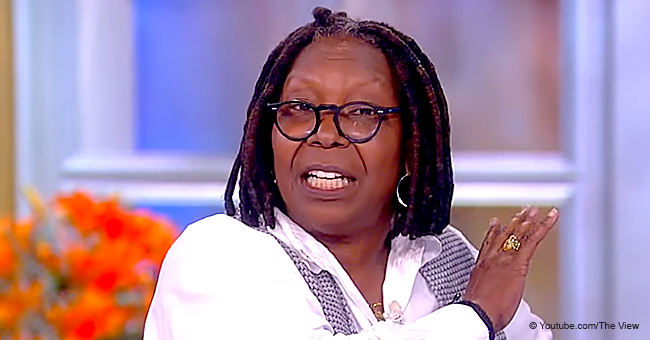 Whoopi Goldberg Reveals How She's Coping Post-Pneumonia after Finally Returning to 'The View'

Whoopi Goldberg has returned to "The View" after being absent for more than a month due to her battle with pneumonia. Through the show, she provided her fans with updates on how she is coping with getting back in shape after being sick for quite a while.
There is no stopping Whoppi Goldberg from heading back to work after a dangerous bout of pneumonia, as she resumed her co-hosting duties on her hit show.
During one of her first episodes back, she made sure to update her fans about her current condition, especially for those who are concerned about her health.
"I'm getting better every day. I'm trying to take it slowly. There's been a crazy outpouring. Thank you so much."
GOLDBERG'S NEARLY-FATAL PNEUMONIA SCARE
Before she could head back to work, Goldberg had to rest at home for more than a month as per her doctor's orders. This is because, at the age of 63, pneumonia could lead to life-threatening complications. In her case, she suffered from an infection that turned septic.
However, due to the thorough care of her medical staff and the perseverance of Whoopi herself, she was able to overcome the illness and get back in fit shape in no time.
GOLDBERG'S RECOVERY AND RETURN TO TELEVISION
Before her regular return to the program, she decided to drop by the ABC studio to surprise her co-hosts, Joy Behar, Abby Huntsman, Ana Navarro, Sunny Hostin, and Meghan McCain. This marked her first live appearance on the show for months following a risky bout with pneumonia, which had her confined in the hospital for three weeks.
During her set visit, she asked her supporters to understand that while she is recovering, she is not yet 100% recovered. However, she acknowledges her need to begin getting back to her regular routine, and visiting the set was her way to do that.
"This is my first foray out. I'm not there yet, I know that. The only way I'm going to get better is if I begin. So this is my beginning."
Now that she's officially back as a show regular, her fans can expect to watch her hilarious humor and witty comments on "The View."
Please fill in your e-mail so we can share with you our top stories!