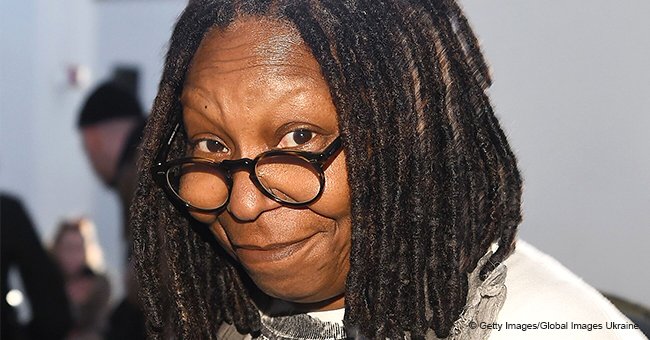 Still-Recovering Whoopi Goldberg Makes Surprise Visit to 'The View' after Near-Death Experience

After being gone for more than a month due to illness, Whoopi Goldberg surprised her co-hosts on "The View" on Thursday morning by visiting them on the set of their ABC morning show.
The 63-year-old comedian decided to drop by the ABC studio to check on her co-hosts, Joy Behar, Abby Huntsman, Ana Navarro, Sunny Hostin, and Meghan McCain. This marks her first live appearance on the show for months following a risky bout with pneumonia, which had her confined in the hospital for three weeks.
While Whoopi visited the set, she made it clear that she was still recovering, and would not be able to come back to the show just yet.
"This is my first foray out. I'm not there yet, I know that. The only way I'm going to get better is if I begin. So this is my beginning."
According to Goldberg, "makeup helps" her look better, but she is not fully recovered from her illness. Her visit marks her first since February 6, the last time she was able to host the show.
Of course, she also said that starting that day, her fans and co-hosts could expect to see her more often, but not every day just yet.
"Over the next week and a half I will start to be here more often. But I wanted the first foray out to be to come see y'all because I missed y'all."
THE VIEW WITHOUT GOLDBERG
Prior to her surprise visit, Whoopi's fans would only get updates from The View's official Instagram account, and occasionally, from her co-hosts on the show.
A couple of weeks ago, "The View" on Instagram shared an update about Whoopi's condition, saying that her lengthened house rest is to avoid serious complications to happen, especially at her age.
"Sending good vibes to this lady! She's on the mend recovering from pneumonia and we look forward to having her back at @TheViewABC table soon!"
Whoever handles their Instagram account definitely came through with her word, as just less than two weeks after they posted about her nearing her return, she really did.
Please fill in your e-mail so we can share with you our top stories!