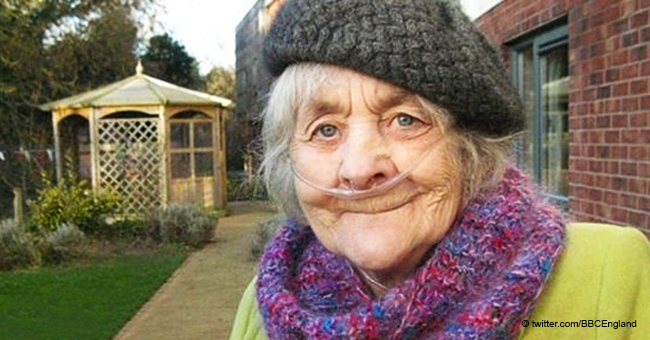 'Mom Died Alone in Pain': Elderly Woman Died Alone despite Calling the Helpline 26 Times

68-year-old Anne Roome from Derby died in her flat from bronchopneumonia, and chronic obstructive pulmonary disease following 26 ignored calls for help.
Anne called the DHU Health Care 111 emergency service 26 times according to testimony given at Derby Coroner's Court.
The 68-year-old's first call to the emergency service came in at 18:35 on June 16, 2014, her last happened several hours later at 05:41 the following morning. Her carer found her body a few hours later.
The emergency service profusely apologized to Anne's family for their "failings" and added that she frequently called the 111 services, which could have clouded the judgment of the operators who handled her calls.
Rebekah Burgess, Anne's daughter who lives in New Zealand, flew to the UK for the inquest and said, "Mum died alone in pain. She deserved a hand to hold as she took her last breath."
The chief executive of Derbyshire Health United said in a statement:
"We have carried out an exhaustive investigation and taken the strongest action possible to safeguard our patients both now and in the future. The report of the investigation has now been shared with Rebekah and the coroner and we are unable to comment further until the inquest has concluded."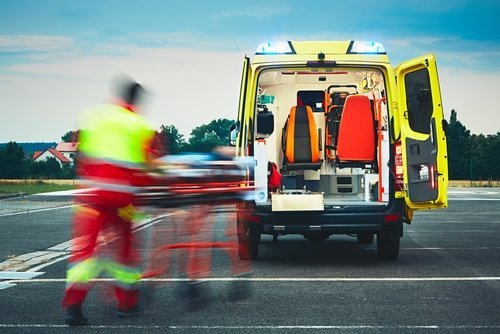 Paramedic is pulling stretcher with the patient to the ambulance car. | Source: Shutterstock
A similar situation made headlines in December 2017 when 22-year-old Naomi Musenga living in Strasbourg, France dialed emergency services because of excruciating stomach pain.
When the recording of Naomi's the three-minute phone call to the emergency service got released, Naomi's father was shocked. "We are waiting for justice to be done ... to make sure this doesn't happen again," Policarpe Musenga said. "Whether it was bad will or dysfunctions, it is a serious error."
In the recording, Naomi struggled to articulate herself through the pain and asked for help. The operator responded by threatening to hang up if Naomi didn't state the exact reason for her call. The young woman, moaning with pain tried to make the urgency of her situation known as she told the operator, "I'm gonna die."
Unfazed by Naomi's please the operator replied, "Yes you will die, certainly, one day, like everyone else."
Eventually, Naomi got a few more words out, "My stomach hurts a lot ... and I feel terrible everywhere," she said. The operator remained dismissive of her plea's for help and told her to call SOS doctors - a service in France where doctors come to your home if unable to travel.
Not getting any help from the operator, Naomi hung up. A relative called a doctor to Naomi's home but got taken to hospital as soon as the doctor saw the state Naomi was in.
The young woman suffered two heart attacks shortly after she arrived at the hospital and died while in the intensive care unit.
Both these situations show an underlying problem; some operators take it onto themselves to decide which calls are real emergencies and who is faking or looking for attention. They veer from protocol and by doing so, women like Naomi and Anne pay an unfair and costly price with their lives.
Or in some cases, they don't seem to pay attention at all. Last year in December a woman called emergency services for help while her husband was busy stabbing her to death, which the operator ignored.
Please fill in your e-mail so we can share with you our top stories!