Shaunie O'Neal Looks Fresh and Fabulous in New Selfie after Viral Kiss Video with Ex Shaq
Shaunie O'Neal looks stunning in a recent profile pic shared to her Instagram. Her fans were so enchanted by her beauty that many mentioned they could understand why her ex, Shaquille O'Neal, seems to remain smitten with her.
The "Basketball Wives" star looks gorgeous as she shows off her smooth skin and precise makeup in a recent Instagram post.
Shaunie looks serious staring off camera while wearing a turquoise t-shirt and rocking perfect eye-liner, brows and a natural lipstick that enhanced her natural beauty. The mother of five styled her smooth hair behind her ears and completed the look with diamond earrings.
"All in a days work," she captioned the pic, adding tags for her glam team.
Fans were quick to leave their compliments on the comment section, with some of them even mentioning Shaunie's ex-husband, Shaquille O'Neal, and pointing out the NBA star should have never let Shaunie go.
"Flawless! looking like wifey material af," wrote one user.
Another added, "Damn Shaunie you look so young, you are a beautiful mom. God bless you and your family! Shaq has a beautiful baby momma."
A third one chimed in to say, "This is why Shaq still kisses you. Holy moly  @shaq you need to propose to this beautiful woman again."
AN UNBREAKABLE BOND
Shaunie and Shaquille were married for five years, from 2002 to 2007, when the NBA star filed for divorce citing the relationship as "irretrievably broken."
The divorce was finalized in 2009, and although the pair worked hard to co-parent their kids peacefully, Shaunie revealed that the first years after the separation were rough because they didn't see eye to eye.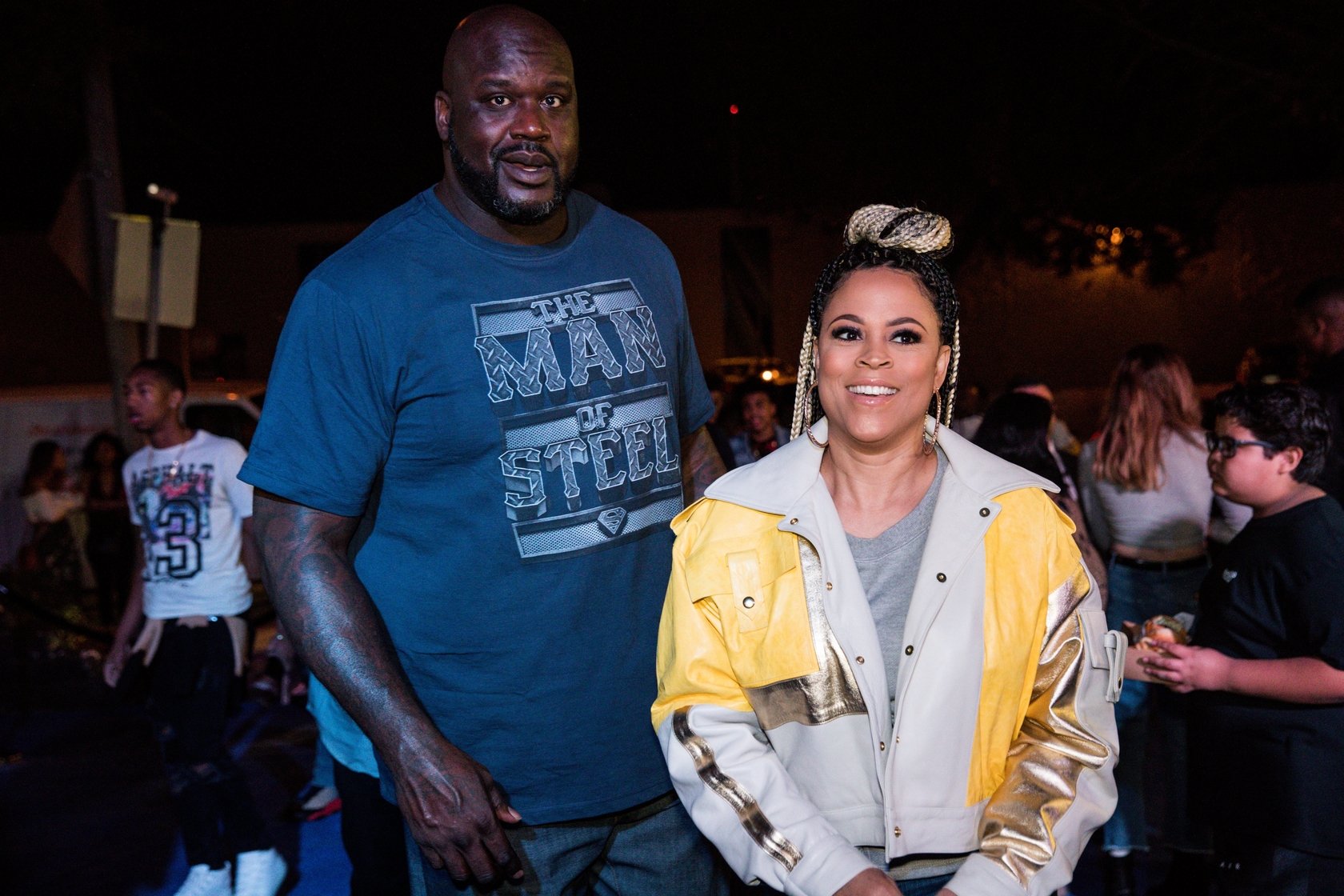 "We're great now, but it took a long time like we definitely did not have the relationship that we have now the first few years," the reality star told Life&Style last year. "I mean, we're going on eight years of being divorced now, and I'd have to say the good first five [or] six were really rough."
These days, however, the pair couldn't be in a better place.
Just a few days ago, Shaquille surprised Shaunie while she recorded a video at the inauguration of his new restaurant, Shaquille's, in Los Angeles.
In the clip, Shaq can be seen sticking out his tongue as if to playfully lick his ex-wife. Shaunie, horrified, pulls her face away from the man as someone in the background yells "Put that tongue back in your mouth!"
Then, Shaquille plants a kiss on Shaunie's cheek, earning a good laugh from the amused mother of five.
THE GREATEST TEAM
At the event, Shaquille told US Weekly of his co-parenting endeavors that "It's a man's job to protect and provide. That's it." And also compared his relationship with Shaunie to playing on a championship franchise, as he said:
"Being on a championship team, playing for a championship franchise, you learn teamwork, and you learn leadership. You've got to have a point guard, appoint somebody to look at the books. You've got to have a shooting guard."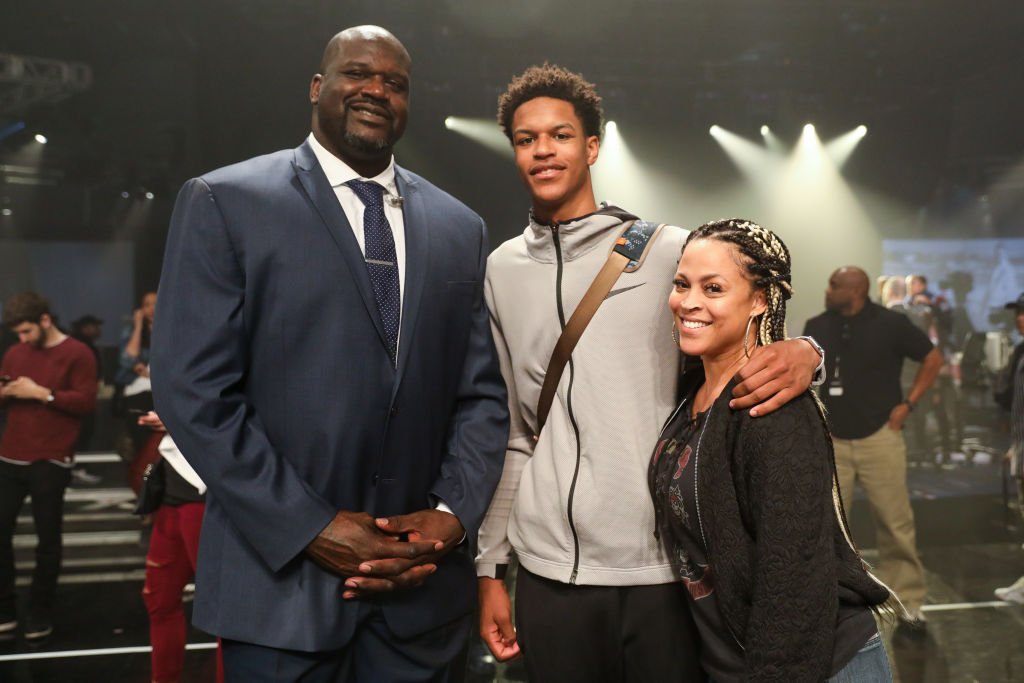 Although fans of the couple have been cheering for them to give love another try, Shaunie made clear she was not on board with that idea last year.
NOT MAKING THE SAME MISTAKE TWICE
In the middle of promoting his Big & Tall clothing line at JC Penney, Shaquille shared a pic showing off a sleek suit and added on the caption: "This is the same suit I'm wearing when I marry @shaunieoneal5."
However, Shaunie was quick to crush her ex and fans' expectations, replying to the post:
"Actually this suit is more fitting for next seasons star of The Bachelor on @abcnetwork. #justsayin #wedidthatalready."
"People are always like, oh you guys should get back together — no, that's not happening. We just are cool, and we can function, and we respect each other's space, and it's good," Shaunie said of her relationship with Shaq, leaving no place to a reconciliation in the future.