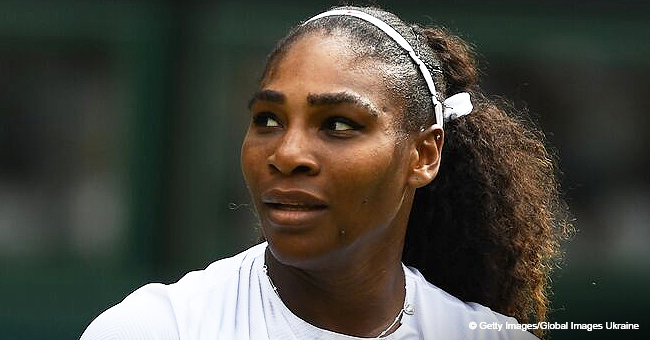 'I Was Affected Personally by Gun Violence,' Serena Williams Opens up about Sister's Murder

Tennis legend, Serena Williams opened up to 12-year-old activist Naomi Wadler and talked about her sister's murder.
Serena Williams joined youth activist Naomi Wadler on her show "DiversiTea" to talk about gun violence, and how it has affected her personally.
The tennis legend opened up for the first time about the murder of her half-sister, Yetunde Hawanya Tara Price.
"I was affected personally by gun violence, my sister, unfortunately, passed from that."
SERENA WILLIAMS SPEAKS OUT AGAINST GUN VIOLENCE
Williams opened up to Wadler about her sister's shooting in 2003:
"People are talking about it now because it's happening more widespread. But it's been affecting our community for years."
Williams feels that the presence of guns in American society in general, and the Black community, in particular, has become a huge problem, costing countless lives.
Williams has been a strong advocate for women's empowerment and has also supported the fight against breast cancer
BLACK WOMEN AS VICTIMS OF GUN VIOLENCE
Williams' views are in line with Wadler, who gave a speech at the "March for Our Lives" rally in Washington, D.C. honoring female African American victims of gun violence. Black women represent a disproportionately high number of victims of gun violence in America.
TACKLING SENSITIVE SUBJECTS HEAD ON
Williams, who is the mother of 1-year-old Alexis Olympia whom she shares with husband Alexis Ohanian, feels that the change in the attitude to guns and violence has to come from within.
Williams believes that people have to be willing to speak about sensitive subjects openly:
"I think we need to get comfortable with having uncomfortable conversations. Situations are never really gonna get better if you always avoid it, you have to take it head on."
SERENA WILLIAMS WAS SHAKEN BY THE KILLER'S RELEASE
Williams revealed that her surprise loss to Johanna Konta at a tournament in San Jose in August 2018 was due to learning that the man convicted of killing her half-sister had been released from prison minutes before she took to court.
Williams has been a strong advocate for women's empowerment and has also supported the fight against breast cancer with several posts on her Instagram account.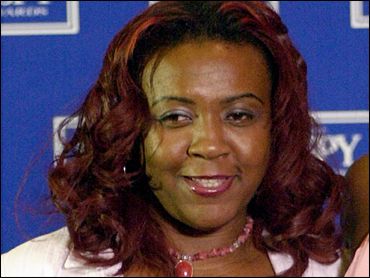 Yetunde Hawanya Tara Price/ Source: Wikimedia
THE TRAGIC DEATH OF SERENA WILLIAM'S HALF-SISTER
Murder victim Yetunde Hawanya Tara Price was the elder half-sister of legendary tennis players Venus and Serena Williams.
Price shared mom Oracene Price with her famous sisters and worked as their assistant until her death in 2003.
Price was murdered in Compton, California on the night of September 14, while chatting with her boyfriend in her SUV. The car was parked outside a what was later discovered to be a crack house.
Seeing the SUV, two members of the street gang who ran the house opened fire on Price and her boyfriend, believing they were rival drug dealers.
Price died from a bullet wound to the head, but her boyfriend was unharmed. street Gang member Robert Edward Maxfield, 25 years old at the time of his conviction, pleaded no contest to voluntary manslaughter and went on to serve 12 years in prison.
Please fill in your e-mail so we can share with you our top stories!