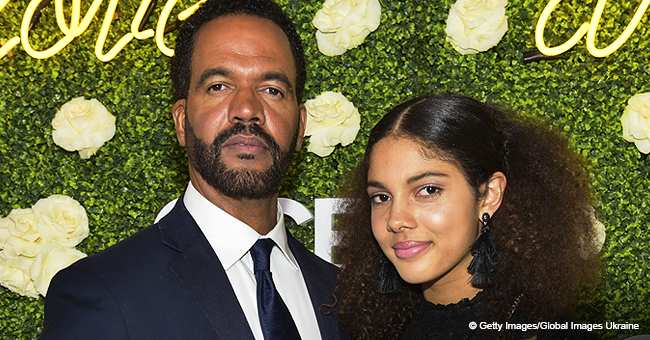 Kristoff St. John's Daughter Paris Files to Control His Estate after Star Dies without Will

Kristoff St. John's daughter has stepped in to take care of her father's estate which he left without a will. The 26-year-old reportedly filed a petition to be the estate's administrator.
In the wake of his sudden death, Kristoff St. John left behind his two children and an estate lacking of a will. Thus, his eldest daughter, Paris St. John has reportedly taken steps to ensure that his father's finances are in order.
According to documents secured by The Blast, the 26-year-old filed a petition at a Los Angeles court to assign her as the administrator of Kristoff's estate valued at approximately $122,000. The motion follows the discovery that the actor died without a will in place.
On February 3, the "Young and the Restless" veteran was discovered lifeless in his home. Officials at the coroner's office confirmed this week that he died accidentally due to an underlying heart condition that was triggered by heavy drinking. The condition, known as hypertrophic heart disease is often undiagnosed and occurs when the heart muscle thickens making it harder for the heart to pump blood. The actor was reportedly intoxicated before he died.
The report also revealed Kristoff had just been discharged from a mental health facility a couple of days before his death. He was seeking treatment after attempting to hurt himself. The 52-year-old was believed to have been battling depression since the loss of his son, Julian St. John, who took his own life in 2014. In fact, the actor himself attempted to end his life with a gun in 2017. He was placed on a 72-hour psychiatric hold shortly after.
Kristoff's remains were interred at the Valley Oaks Memorial Park where he was laid to rest next to Julian. Before his death, his ex-wife and son's mother, Mia St. John revealed he spoke of taking a walk with Julian when he called her the night before he died while heavily intoxicated. Mia rests in the comfort of knowing Kristoff is now with their son and in peace.
Please fill in your e-mail so we can share with you our top stories!