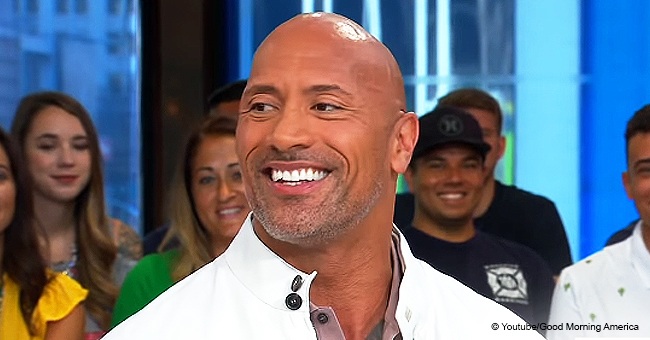 Dwayne 'The Rock' Johnson Addresses Questions about Identifying as Black or Samoan

Dwayne "The Rock" Johnson decided to clear things up with regards to his ethnicity after he noticed a Twitter debate surrounding the "lack of Black champions" in WWE.
The conversation of Johnson's ethnicity began when WWE fans believed WWE CEO and Chairman Vince McMahon has been doing his best to try and stop black wrestlers from winning. This comes after he allegedly kept Kofi Kingston from becoming a champion during "SmackDown Live."
When someone mentioned "The Rock" as the first Black champion of WWE, another user stated that the former wrestler identified himself as a Samoan and was "booked" that way ever since. That is why no one identifies him as a black champion.
DWAYNE'S TRUE ETHNICITY
When Johnson himself stumbled upon the tweet, he made sure to make things clear: he is Black AND Samoan.
""Glad I came across this and I'll give you guys some context & truth. I identify as exactly what I am – both. Equally proud. Black/Samoan."
The champion wrestler-turned-actor clarified that he also wasn't "booked" as a racial wrestler because his talent transcended race in wrestling.
The Rock was born to a Black father and Samoan mother, who both remain to be very close to him up until today.
DWAYNE AND HIS FAMILY
Proud of his roots, Dwayne has never been one to hide his true ethnicity. In fact, he embraces it a whole lot and it is evident in the roles he portrays and the way he carries himself.
That is why now that he is one of the most successful actors in Hollywood, the 46-year-old has decided to pay it back to the two people who made it possible - his parents.
During a conversation he had with his father, he announced that he was about to buy his old pop a brand new house. The Rock decided to give his dad some time to think about where he wanted the house to be at because he was "speechless" at the time of their conversation.
After consideration, his dad, Rocky, decided that he would begin looking at properties in North Florida because he sees himself as "a Florida boy."
When his dad revealed he was both nervous and excited for the big move, Dwayne asked: "What the hell are you nervous about?" To which Rocky responded:
"No one ever called to tell me they were gonna buy me a house before and the fact that it's you, it's my son, I'm so proud of you, and I love you so much."
In December 2018, Dwayne also surprised his mom with her own home anywhere she wanted, and her reaction was priceless. He revealed that his parents almost always lived in apartments, except the time in 1999 when he bought them a home. Unfortunately, the two separated and ended up living in different apartment buildings since then.
Now, the two of them don't have to worry about anything at all, as their thoughtful child is there to make sure they get everything they could possibly need.
Please fill in your e-mail so we can share with you our top stories!