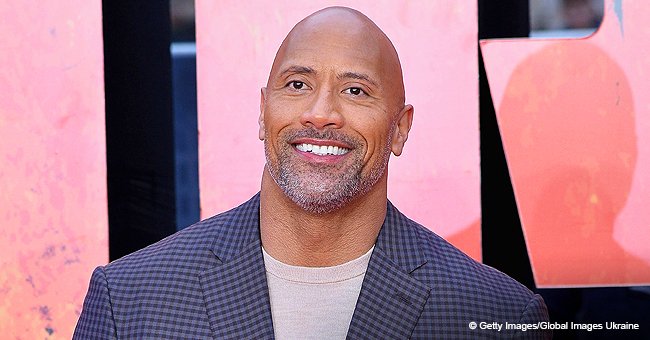 'Love You Too, Pop,' Dwayne Johnson Buys His Father a New House
Dwayne Johnson took to Instagram to share the emotional reaction his father, Rocky, had when "The Rock" offered to buy a house for him.
The 46-year-old man has had an impressive career ever since he was quite young. Apart from being a talented football player and being among the greatest professional wrestlers of all-time, Dwayne is one of the highest-paid actors in Hollywood.
After all these years in the entertainment industry, he has made a fortune, so it's only natural that he decided to pay back to some members of his family for all they did for him.
THE CONVERSATION HE AND HIS FATHER HAD
In a clip that the "Jumanji" star uploaded on Instagram, he said that he had just finished talking with his father on the phone and wanted to share what their conversation was about.
First, Dwayne said that he told Rocky a few weeks ago that he wanted to buy a "brand-new home" for him. The semi-retired wrestler gave his father time to think where he wanted to live because he was "speechless" at the time.
Weeks later, Rocky made his choice and called Dwayne back, telling him that he would start looking for properties in North Florida because he is "a Florida boy." Later, Rocky told his son that he felt both excited and nervous.
"WHAT THE HELL ARE YOU NERVOUS ABOUT?"
Knowing that his father is an "old-school tough guy," Dwayne didn't understand why Rocky was nervous, so he asked. The man responded, "No one ever called to tell me they were gonna buy me a house before and the fact that it's you, it's my son, I'm so proud of you, and I love you so much."
Dwayne pointed out that he had never heard his father talk that way and that it "felt good" to his heart. The actor admitted that his father taught him "tough love" and that he used to hate it, but he is thankful now.
"It just felt good to kind of give back to the ones who raised you. So, love you too, Pop," finished "The Rock." In the caption, the actor set clear that Rocky has had a tough life as his mother kicked him out of the house when he was 13 years old, and he had to live on the streets.
DWAYNE'S MOTHER ALSO GOT A HOUSE
Rocky is not the only member of Dwayne's family who has gotten a new house. In December 2018, the actor took to Instagram to share a video of the reaction his mother had when she learned that he bought her a place.
In the clip, Ata appeared sitting in front of a Christmas tree reading a letter her son wrote for her wherein he revealed she got a new house. Ata couldn't hold back the tears while reading, which made the moment even more special.
For the caption, Dwayne revealed that the first home Ata and Rocky ever lived in was the only he bought for them in 1999, but they later got divorced, and things got complicated. Now, both of his parents got to choose a place to live in.
Please fill in your e-mail so we can share with you our top stories!