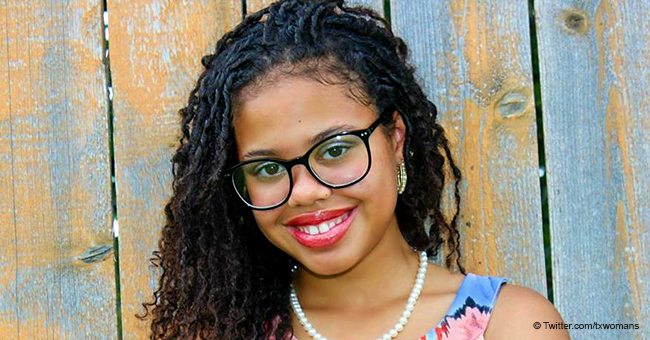 16-Year-Old Girl Accepted into 9 Law Schools. Her 13-Year-Old Brother Is a Freshman in College

Intelligence definitely runs in this family, as a 16-year-old girl has been accepted into nine law schools while her 13-year-old brother is headed to college.
Haley Taylor Schlitz, 16, reveals that she and her 13-year-old brother, Ian Taylor Schlitz, are already college students after surpassing grade-level expectations year after year.
During an interview that the teenager had with Blavity, she shares that she is currently enrolled at the Texas Women's University, which she has been attending since she was 13.
Their mother, Dr. Myiesha Taylor, home-schooled both her kids to provide them with better education, which benefited them heavily in the long run.
THE HOMESCHOOL ALTERNATIVE
According to Haley, she and her brother were educated with a curriculum that fits everything that interested them and highlighted their core skills.
"As a homeschooling family, my mother was determined to create an educational environment for each of us that allowed us to grow at our own speed. She built an entire curriculum based on our likes and core skills. We did everything."
While they are extremely gifted in both math and science, Haley also shared that they still get to do a lot of extracurricular activities despite having to study a lot.
"We did math and science, she taught a lot of that since she has a B.S. in chemistry, and we did a lot of extracurricular activities."
The proud parents of the two stellar students noticed that the elementary school Haley was attending did not fit her needs, which prompted them to home-school her instead. Despite being isolated from other students, Ian and Haley join different extracurricular activities such as Jack and Jill, Rhoer Club of Sigma Gamma Rho Sorority Incorporated, and Alpha Academy which is hosted through the Beta Tau Lambda Chapter of Alpha Phi Alpha Fraternity Inc.
Seeing how effective home-schooling was for the family, Hayley and her mother published a book called "The Homeschool Alternative," which focuses on the importance of Black families being more open to home schooling options.
IAN'S HOMESCHOOLING EXPERIENCE
As for Ian, the decision of homeschooling has allowed him to live beyond the stereotypes often placed on Black students. While many of his peers are groomed to be future athletes, he was never into sports, and instead, loved to read and learn about technology.
"I never loved football or any other sports. I liked to read and use technology to do new things. "
Ian is currently studying at the Tarrant County Community College, but his goal is to transfer to the University of Texas, Dallas, in Fall 2019 where he was recently accepted.
HAYLEY'S NEXT STEPS
On her third year in university, Hayley has now been accepted into multiple law schools. However, she's decided to pursue law in the Southern Methodist University (SMU) Dedman School of Law in Dallas, Texas, so that she isn't so far away from home.
"I am excited to share I will be attending SMU Dedman School of Law. It is a top 50 law school, and it allows me to stay close to home. I will finish my law degree in 2022 at the age of 19."
We definitely can't wait to see what the future holds for Ian and Haley, as their futures sure look bright.
Please fill in your e-mail so we can share with you our top stories!