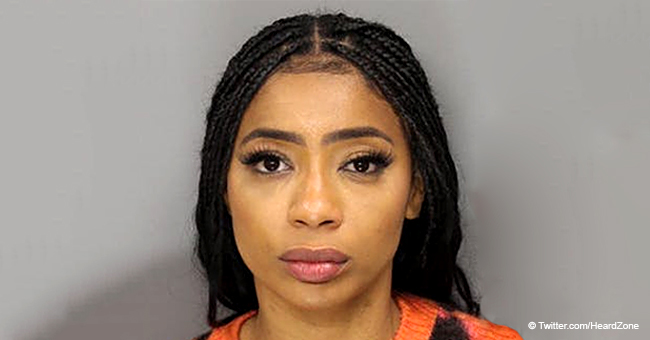 Tommie Lee Shows up to Child Abuse Hearing Drunk and Gets Jailed

Rapper Tommie Lee was placed under arrest after she showed up drunk at court to answer on child abuse charges.
"Love and Hip Hop" star Tommie Lee is in custody after she showed up inebriated at court where she was to answer charges for battery, aggravated assault, and child cruelty.
ARRESTED FOR VIOLATING PROBATION
Lee was to appear before the Cobb County, Georgia court on March 14, for a hearing regarding the child abuse case involving her daughter Samaria, but she was so obviously intoxicated that the judge ordered an immediate drug and alcohol test.
The tests revealed that Lee's blood alcohol level was 0.16, twice the legal limit, and the judge ordered her arrest for violating the terms of her probation.
Lee is no stranger to prison life and gave birth to her daughter Samaria while incarcerated.
TOMMIE LEE'S THIRD ARREST IN CONNECTION WITH THE CASE
Lee was originally arrested for assaulting her daughter and was incarcerated yet again 24 hours later after she visited her 12-year-old. Lee was in direct violation of a court order that forbade her any contact with her daughter.
TOMMIE LEE FACES A LONG PRISON SENTENCE
If the 34-year-old Lee is convicted on the 7 charges against her, she can be sentenced to up to 54 years in prison.
Lee is no stranger to prison life and gave birth to her daughter Samaria while incarcerated.
TOMMIE LEE ADMITS SHE "NEEDS HELP"
Lee was later released, and she has issued an apology to her fans on Instagram:
"I apologize to all my fans for my current actions, I've been working really hard through my problems considering the challenges that been set before me since I've been home."
Lee admits she has substance abuse problems and has announced that she is currently seeking professional help.
TOMMIE LEE'S ASSAULT ON HER 12-YEAR-OLD DAUGHTER
The incident that has brought the reality star low took place in October 2018 when Lee went to daughter Samaria's school and assaulted her.
The rapper allegedly slapped her on the hands with her purse strap and shoved her head against a locker in front of her class.
Tommie Lee has been charged with aggravated assault, child cruelty, battery, aggravated stalking, and disrupting a public school.
Please fill in your e-mail so we can share with you our top stories!